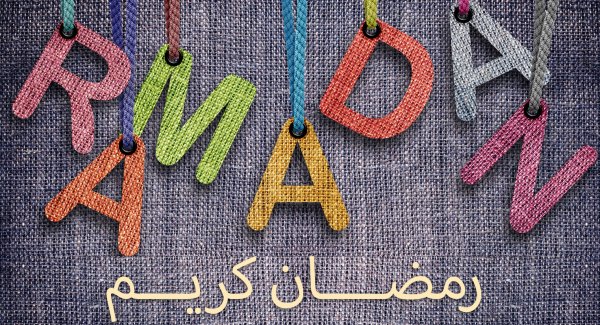 Ramadan tents, Ramadan menus, Ramadan offers, Ramadan venues… Ramadan, Ramadan, Ramadan!
How is it possible to find time to go to all of these places?! It is very likely that some turn out to be disappointing, totally different than the pictures posted all over Facebook and other websites. There are places that definitely exceed your expectations and meet exactly the image you have drawn in mind for Ramadan's atmosphere.
People give feedback about places they've been to, saying "Awesome, It was fun!" or "Cool place, don't miss it" or "Nice venue, beautiful view, spectacular setting…etc." which I believe is nothing close to a review or a real opinion about a place, I mean why is it beautiful, awesome or spectacular?!
So I'll try NOT to do that while I give you my feedback about the places I have been to so far, I hope it'll help you somehow judge if you want to go to one of these places or not.
Starting with "The Terrace", cast away in Designopolis on the Cairo Alex Desert road, it was actually one of my best experiences. First of all, you can tell how the staff is welcoming from the moment you enter the place till the moment you leave. They offer a noticeably good service where they attempt "your needs are met before asking" kind of service.
The highlight of the day of course, was the standup comedy show, presented by three local entertaining talents; Ramez Youssef, Mohamed Morgan, and Edward Albert. Starting the show was Mohamed Morgan which I am afraid to say wasn't a pleasant start as he wasn't really what I can call a standup comedian; he was trying so hard to be funny that he was actually asking people to clap. Hands down, Ramez Youssef was the funniest of them all; with his humbleness and cheerful spirit, he cracked everyone up with his jokes, his way of moving from one topic to another was very smooth and almost everyone related to what he was talking about. Edward Albert ended the trio's show with another series of his adventures in Egypt since he came back from the states, hilarious as well.
For the food, the Sohour was open buffet and it was more than delicious and there was a huge variety of appetizers as well as deserts. Overall, it was one of the best venues this Ramadan especially for the fact that they have constant entertainment every day whether standup comedy, oriental shows or bands.
However, I personally think that the most creative and best menu this Ramadan is at "Wings in Flavour (WIF)" offering a new soup called WIF Chicken Pumpkin, Oriental Goulash and Beef Fillet or Grilled Chicken with a variety of flavors to choose from. What else could your tummy ask for at Iftar?!
WIF is already one of my favorite restaurants because of their appetizers, drinks and ice-cream from Willy's but this Ramadan they have come up with several different creative ideas like for example, their WIF YOUR FF competition where you can win an I-pad courtesy of Sprite if you suggest your Favorite Flavour and the one that gets the most votes wins. Cool, much?!
Trying a new and a different cuisine was worth it at Tamara, but the design of the place from the cozy coaches to the colorful lamps was breathtaking. It was like a short trip to Lebanon. Although being located in City Stars could be a drawback but the whole place is very classy, chic and it is totally alienated from the busy mall, chosen to be set in phase 2, ground floor right in front of the VIP cinema. You definitely can't miss their "Shrimp Roqaq" that I think is quite self-explanatory! They also have a desert called "Ghazl Beirut", a tasty combination of ice-cream and konafa.
Talking about deserts, NOLA cupcakes is a must this Ramadan with their newly famous Konafa and Mango and Balah and Eshta cupcakes but I discovered they also have Raspberry and Yogurt cupcakes those ones have very smooth texture and delicious taste. A total winner in the history of Nola! Also don't forget to pass by "Puff Pie" that has its own vibe as you sit literally in the middle of Zamalek to enjoy tea, shisha, and cotton candy or try their amazingly delicious pies that are only served at their place.
I have also been to "Ramadana" which is not a bad place to hang out at after Iftar to relax and enjoy a nice breeze but excuse me if I'm still unable to get over the fact that it is in Tamarai! Ramez Youssef the other day had a joke about this as well saying I know the guy whose passing around with oriental Ramadan drinks is the same guy who was mixing drinks behind the bar. I mean yes it is that much of a contradiction! But Tamarai is not the only bar that transformed into a tent this year so let's not be that picky.
So yeah, these are some of the places you guys probably visited or probably did not yet, wherever you go just make sure that the setting, food and service are worth going to that place and remember that in the end its always the company that matters!
Have a blessed Ramadan everyone.