It has become somewhat expected that a young entrepreneur decides to start their own thing. And it has become even more expected for this thing to become an online clothing brand. Logistically speaking, that makes the most sense, since deciding to enter into most other markets will be a major hassle, from government papers and permits, to acquiring a loyal army of customers at a time when large franchises are dominating.
So our interest was piqued when we came to learn that two local entrepreneurs decided to open their very own Italian restaurant, Don Paolo.
Omar ElMoghayer, 22, and Zeyad ElShafie, 23, joined forces and took the leap to open their own restaurant.
The restaurant was in ElShafie's horizon for a while now. He has been dipping his toes in the field for two years before taking the leap.
"This allowed me to absorb a big deal of experience through the huge exposure of the market. I've made mistakes, I've seen others make mistakes, I've learned, I've matured more, and still learning and continuing my development curve after each day," he said.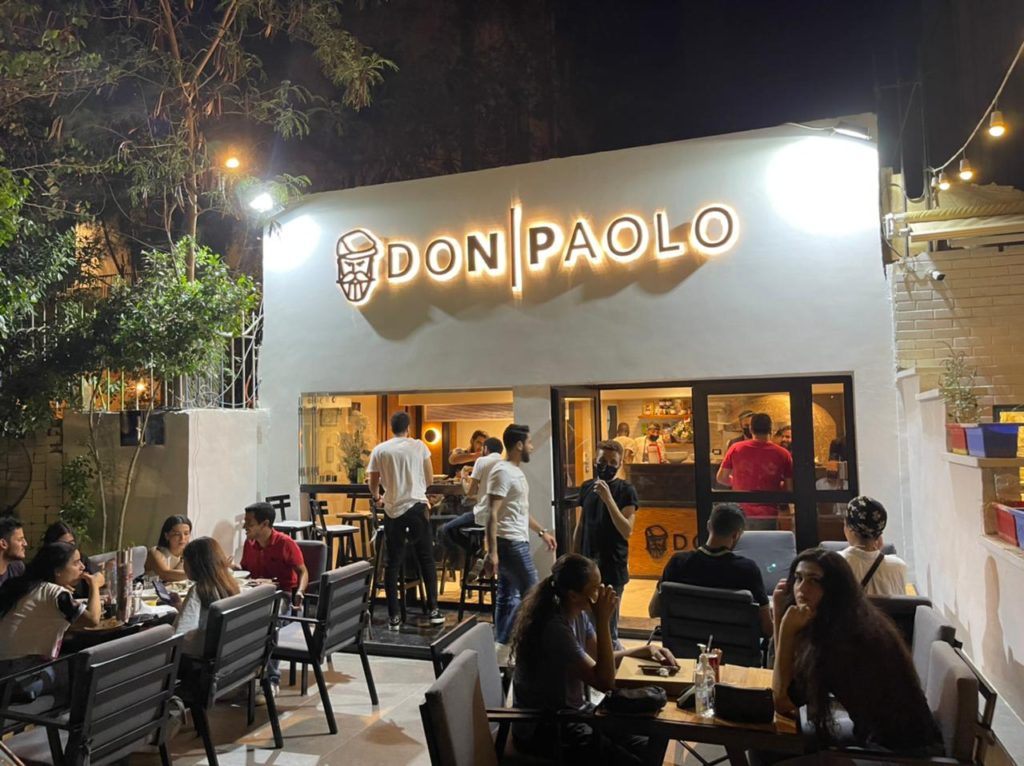 He has been involved with every step, from developing the idea, looking for the right location, hiring staff, creating a menu, reaching qualified suppliers, and finally opening the place.
He explained that it wasn't easy, but it's totally worth it after seeing the idea blossom and the restaurant come to life.
"Since an early age, I found my passion for food and gradually I started my journey inside the kitchen; From researching online, watching videos, and developing my own recipes to finally being able to apply my knowledge and cook some of the plates that I used to eat when I go to Italy."
He explained that Italian cuisine without any doubts is his favorite, which explains his keenness to share and deliver authentic Italian cuisine to those who never went to Italy.
"I wanted to take my love for Italian food to the next level through opening Don Paolo, which I am sure will be altering the Italian game in Egypt very soon."
The two founders went all-in with the restaurant, as they used their personal funds along with family support to finance their project.
"There are current investors who are willing to help us in the growth stage. Also, Don Paolo is the first brand to be established under our portfolio, as we'll be introducing new concepts and establishing other brands soon," he continued.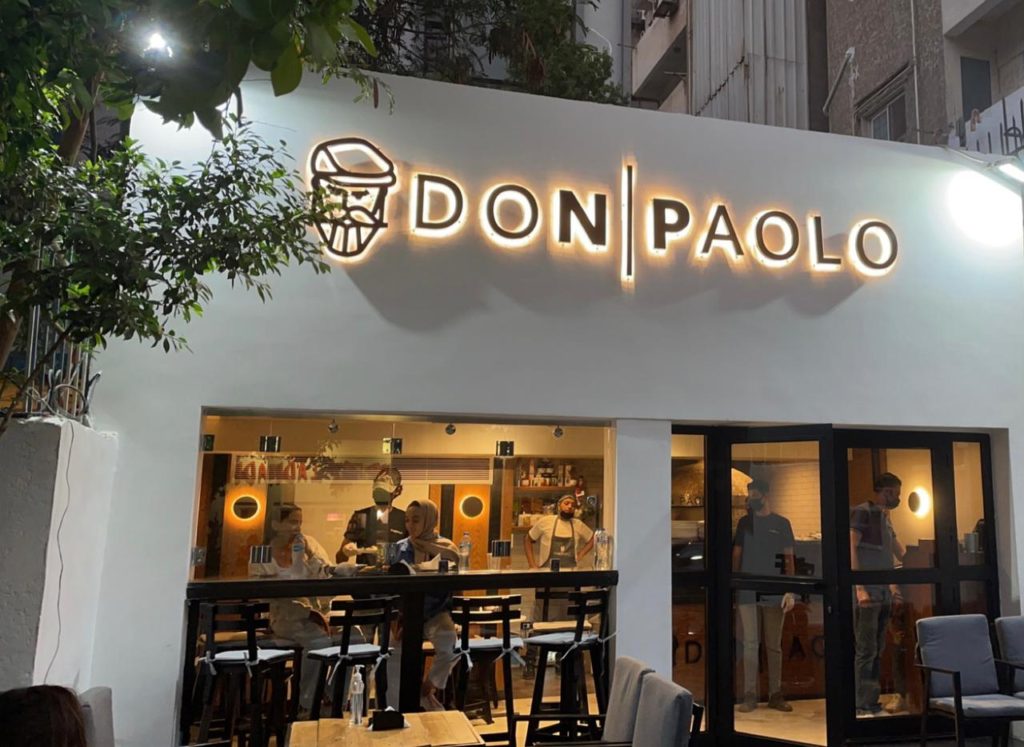 ElShafie is more than just the founder of the restaurant, and more than just someone who secured some funds, put them in a project, dipped, and awaits the profits. He is fully involved in all that is happening.
"I am 100 percent involved in the kitchen and the recipes development. I enter the kitchen on a daily basis with the chefs and we also hold regular meetings to settle on recipes and try new ingredients in order to develop the taste and make sure that we can deliver consistency in our taste."
The customer is always right is a phrase casually thrown around in the market, but ElShafie takes it a step further by taking Don Paolo's customers' feedback straight to the kitchen. He expressed how seriously he takes feedback in order to use it to measure the clients' satisfaction with the food they ordered and the options available.
Their passion and enthusiasm for Italian cuisine don't mean they are not vulnerable. The restaurant market in Egypt is anything but lacking, meaning that in order to succeed they have to stand out and offer something that makes them unique in comparison to the many big names in the market.
"Don Paolo is unique in many ways actually. First, our chefs have experience starting from 10 years to over 20 years in Italy. Second, our open kitchen helps in enhancing the customer experience through being able to see their food prepared in front of them. The authenticity of our tastes comes directly from our in-house prepared ingredients," ElShafie added.
"We want our customers to travel to Italy with every bite they take from the Don's plates."
The restaurant currently has a single location in Maadi, but the two founders aspire to slowly take over the domestic market with more branches, but their aspirations do not stop there.
"I hope someday I will be able to take Don Paolo to Italy and compete at the original market."
The two entrepreneurs' journey and dedication have made them two people we're on the lookout for, and we cant wait to see what their next step is!