Just in time before summer ends, we've got the right places for you to dine in, party in, and enjoy a wholesome food experience in Sahel. We've gathered for you the best of cookeries, caterers, and the best music! If you want a restaurant with a view and by the sea, we've got your back! Be it Middle Eastern food, Italian food, or Western food, all choices are up for your choosing. If you simply want to dine or go on full force and party hard in the North Coast, you'll find a place for you below. So scroll down and decide for yourself!
Seacode
Situated by the beach is a whole mood in itself. Definitely a place to visit with your friends to relax or party at the beach, so make sure to visit it soon!
Sax
Located at Marassi, prepare to dine elegantly and party later on with some great jazz music, as well as other amazing bands. So have your feast and then a drink for after!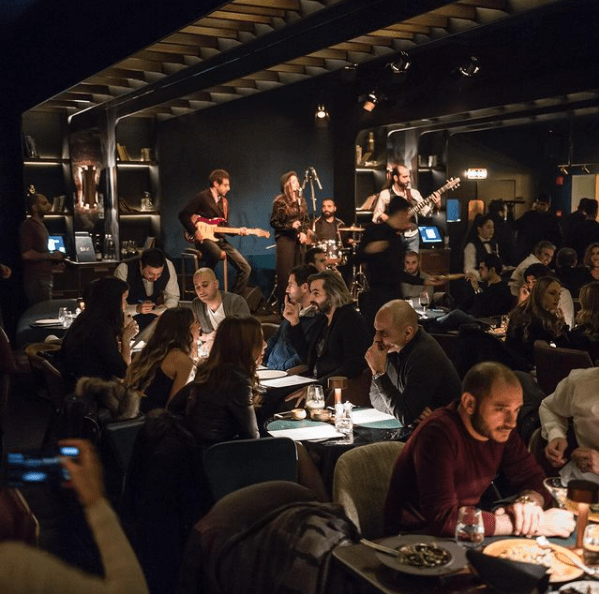 The Lemon Tree & Co.
Another gem of Marassi offering exquisite food and delicious treats. Where the music is loud and the drinks keep on coming. Finding good company and meeting friends there is an absolute guarantee!
Sachi By The Sea
At Sachi, you'll definitely have a fine cuisine experience given their top-notch restaurant and bar. If you're in for a meal or a drink, you got it. And not to mention the interior design of the place is elegant with various colorful decorations, another treat for the eyes!
Grecco Egy
Right by the seaside you'll find this Greek-Mediterranean restaurant in Sahel with mouthwatering dishes, so get ready to indulge yourself in a special culinary experience!
Kiki's Beach Bar
In Hacienda White you'll find this Mediterranean-Greek experience. Eat your favorite seafood dishes by the sea, order exotic cocktails, enjoy the good music with the best of beats and just let the good times roll!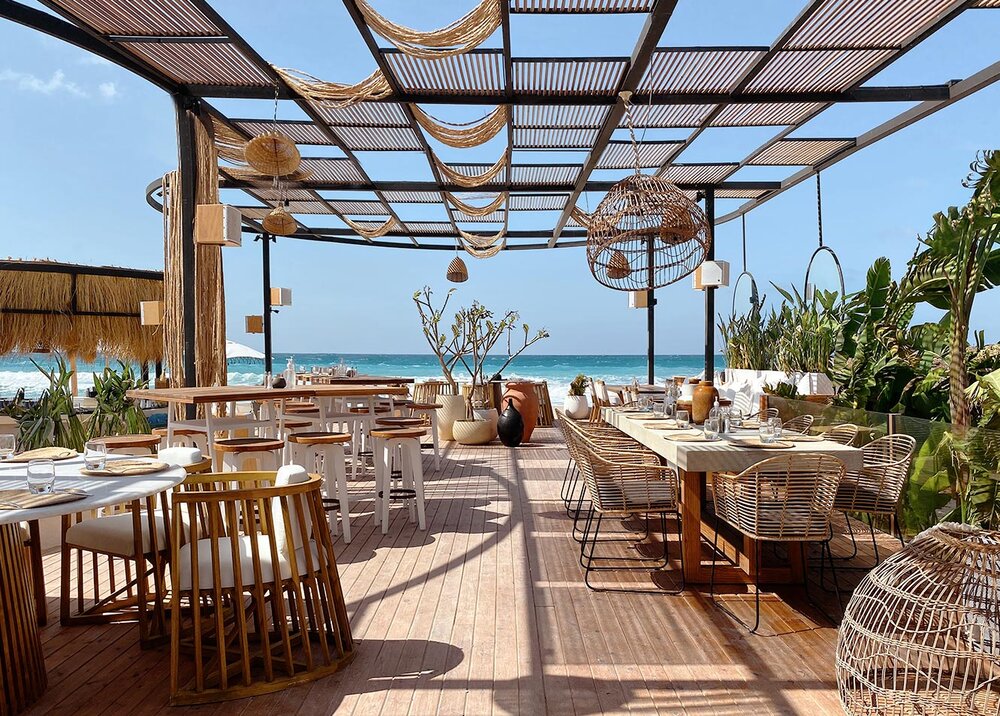 Monkey Bar
In Almaza Bay lies this amazing bar/restaurant with chill lighting, an open area, and its red unique statue, adding to it a quirky and eccentric theme! The menu is flooded with a diverse selection of foods, drinks, and cocktails.
The Cookery Co.
The Cookery Co. is located in Almaza Bay, and was created by three chiefs with their goal being to make new dishes for everyone to try, so a rich menu no doubt is guaranteed with the menu presenting international tastes with a touch of Egyptian heritage to it!
Le Sidi
Right by Hacienda Bay, Sidi Abd el Rahman, you'll find Le Sidi Boutique Hotel, a restaurant that can be described as a serene getaway, and where you can shower yourself with luxury and fine hospitality. With impressive Middle Eastern freshly-cooked dishes and their range of cocktails, don't miss it before summer ends!
Pier 88
In Almaza Bay, this chic restaurant and lounge is just the right place for a quiet and chill breakfast/lunch/dinner and a drink. With all their saucy and colorful dishes, make sure to add this to your summer bucket list!