We have seen Egyptian women throughout history ruling, leading and innovating, enriching the image of feminine power. And that goes way back in time.
Like, for example, in 1500 BC when Queen Hatshepsut re-established international trading relationships that were lost during foreign occupation, bringing great wealth to Egypt. That wealth enabled Hatshepsut to initiate building projects that raised the caliber of Ancient Egyptian architecture to a standard comparable to classical architecture, not to be rivaled by any other culture for a thousand years.
Or Huda Shaarawi, the well-known Egyptian feminist who, in 1919, led one of the largest women's anti-British protests of all time.
And how about Sameera Moussa, who dreamed to make the medical use of nuclear technology affordable to all. In 1948, she organized the Atomic Energy for Peace Conference and sponsored a call for setting an international conference under the banner "Atoms for Peace".
And the trend continues today. Let's see some of Egyptian women who are kicking butt now:
1. Mona DeFrawi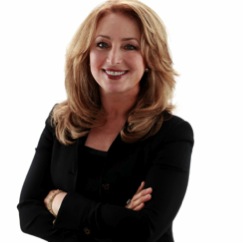 Mona DeFrawi is Managing Partner of IPOQuest, a capital relations-infused investment firm supporting top tier IPO-track companies. Mona has delivered top results in IPOs, private equity, capital relations, corporate development and tech transfer for over 20 years.
For the past six years, Mona has been dedicated exclusively to re-engineering IPO success in today's markets, after being asked by VC leaders to "fix the IPO crisis" in 2008.
She was honored in 2010 as a "Woman of Influence" by the Silicon Valley Business Journal, and by Forbes in 2011 as one of four "women to watch in technology" in their "World's 100 Most Powerful Women" list.
2. Tahani Amer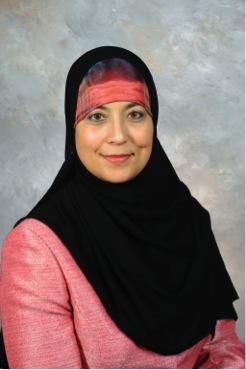 Tahani Amer is the Evaluation Assessment Group (EAG) Manager for NASA Headquarters Independent Program Assessment Office (IPAO). She leads teams who assess and evaluate NASA's major programs and projects to ensure mission success.
She has led several reviews in the past two years, including the Discovery and New Frontiers Programs PIR, LandSat Data Continuity Mission project SRR/MDR, and Homeland Security Presidential Directive 12.
Dr. Amer also has over 17 years of research and project management experience at Langley Research Center and Newport News Shipbuilding. She has worked in computation fluid dynamic, aeronautic testing, and instruments development.
In 2006, she received the NASA Performance Award and in 2004, the NASA Administrator Fellowship Program Award. In 2001, she received U.S. Patent #6331075 for The Thermal Conductivity of Thin Films System.
3. Rana El Kaliouby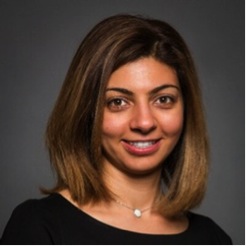 Rana El Kaliouby is the Chief Science Officer of Affectiva, leading the company's Emotion Science team. Her team applies computer vision, machine learning and data science to leverage the company's facial emotion repository, the world's largest with two million faces, to understand people's feelings and behaviors.
Rana worked as a research scientist at Massachusetts Institute of Technology, helping to found their Autism & Communication Technology Initiative. Her original goal was to improve human-computer interaction, but she quickly became fascinated with the possibility of applying this technology to improve human-human communication, especially for sufferers of autism, many of whom struggle with emotional communication.
At the Affective Computing group of MIT Media Lab, she was part of a team that pioneered development of the "emotional hearing aid", a set of emotion-reading wearable glasses which the New York Times included in their Top 100 innovations of 2006.
Rana's work has been featured in numerous publications, including Reuters, Wired, Forbes, FastCompany, The Wall Street Journal and The New York Times. She was also recognized by Entrepreneur as one of the "7 Most Powerful Women To Watch In 2014".
She was inducted into the "Women in Engineering" Hall of Fame and is the recipient of the 2012 Technology Review's "Top 35 Innovators Under 35" Award, the 2006 Global Women and Inventors and Innovators Network Award, and National Science Foundation grants.
4. Dalia Mogahed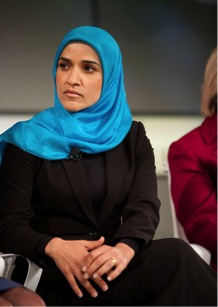 Dalia Mogahed is President and CEO of Mogahed Consulting, a Washington, D.C.-based executive coaching and consulting firm specializing in Muslim societies and the Middle East.
Mogahed is the former Executive Director of the Gallup Center for Muslim Studies, a non-partisan research center that provided data and analysis to reflect the views of Muslims all over the world.
She was selected as an advisor by U.S. President Barack Obama for the White House Office of Faith-Based and Neighborhood Partnerships.
Arabian Business magazine recognized Mogahed in 2010, 2011, 2012 and 2013 as one of the most influential Arab women, and The Royal Islamic Strategic Studies Centre included Mogahed in its 2009 and 2010 lists of the 500 most influential Muslims.
Ashoka: Innovators for the Public named Mogahed the Arab World's Social Innovator of the Year in 2010, and the University of Wisconsin Alumni Association recognized her with its prestigious "Forward Under 40" award for outstanding contributions by a graduate of the University of Wisconsin.
5. Maha Ibrahim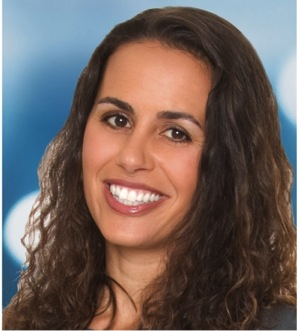 Maha Ibrahim is a technology trend spotter with deep operational experience. She joined Canaan's Menlo Park office in March 2000 and focuses on digital media, networking and wireless investments.
A thought leader with deep insight into which business models will disrupt the status quo and propel companies to market dominance, Maha has won numerous industry awards, including The Silicon Valley Business Journal 40 Under 40 award.
Prior to joining Canaan, Maha held numerous executive-level roles at Qwest, including VP of Business Development and VP of eBusiness and Internet Operations. Earlier in her career, Maha was a management consultant with both the Boston Consulting Group and Price Waterhouse.
6. Rania Hadi
Rania Hadi oversees Google's Outreach Programs in the Middle East in North Africa. She has been with Google since 2003, based in both the Silicon Valley and the Middle East.
She began her journey at Google in online advertising and now devotes her time to programs and partnerships to support, educate and enable the vibrant student, developer and business professional ecosystem in the Middle East and North Africa.
7. Eman Ghoneim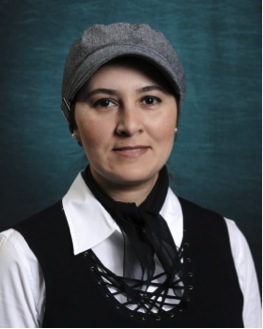 Eman Ghoneim is a geomorphologist with a primary focus on the application of Geographical Information Systems (GIS), Remote Sensing and the use of Hydrologic modeling in flash flood hazard and groundwater exploration in arid environments.
In her research, she uses satellite images for both detecting subsurface groundwater accumulation and land/submarine springs using thermal ASTER and MODIS data.
She worked on a project that uses both the GIS and Hydrologic models for groundwater exploration in the northern United Arab Emirates, U.S. and the Red Sea area in Egypt.
Eman joined the Boston University Center for Remote Sensing in the beginning of 2003. In March 2006, she joined Dr. Farouk El-Baz in research that resulted in the discovery of the Kebira Crater, a possible impact crater (astrobleme) in the Sahara.
In 2007, while she was investigating space data, she discovered an ancient Mega-Lake (30,750 km