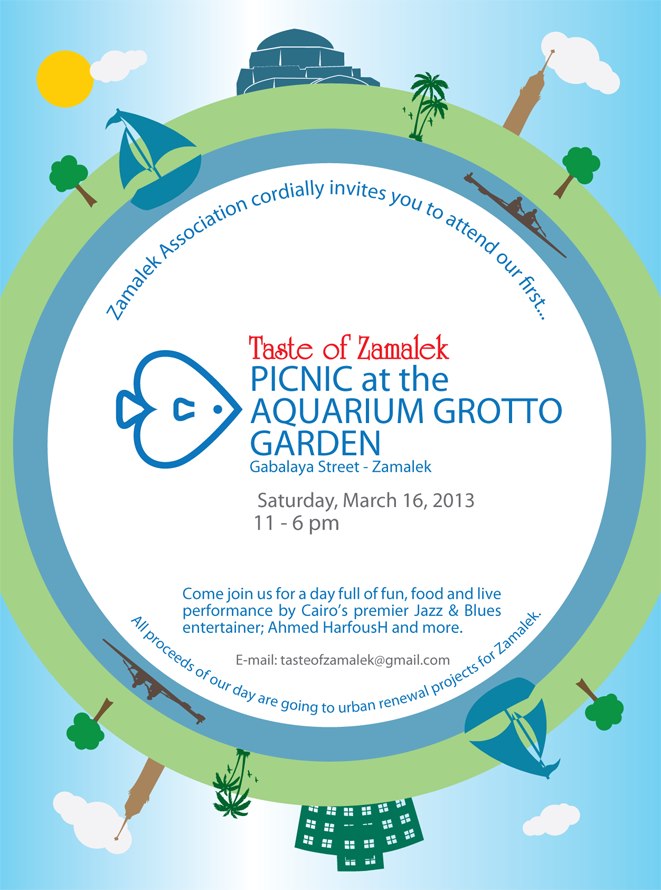 How many times have you caught yourself or your friends wishing and praying that Egypt could be like one of those many countries you visit abroad. Why can't we go to the park and take in the sun? Why can't we walk around in the streets without being harassed? Why can't all the food stands we crave for be located in one place?
I catch myself on a daily basis traveling to 15 countries in one day, all in my head, imagining strolling through central park, going to a concert at Hyde Park, or just grabbing a good burger at an outdoors barbecue.
My dreams came true thanks to the Zamalek Association, yesterday. I for one second forgot i was in Egypt, yes seriously, i also felt like there is still hope for this God forsaken country – Egypt; people still are looking for a glimmer of hope and an outlet to let loose at!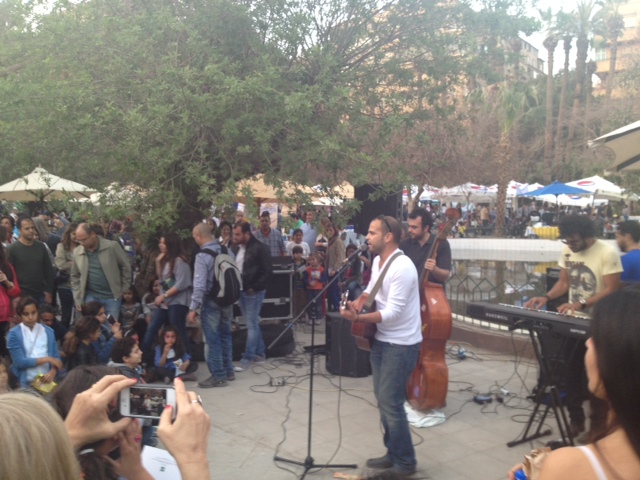 For the first time in my life i stepped into the Zamalek Fish Grotto (also known as Genent El Asmak), i have driven by it my whole life, always been curious about it, but never actually took the time to check it out. It truly is sad that we do not make use of the little amenities this country has to offer, that we so quickly run to abroad.
Upon stepping in, it was like i was transported to another universe, or maybe Egypt 3 years ago if i want to be more realistic (where have all these people gone?) In hiding i know, but it felt good to bump into familiar faces, see people taking in the sun, and genuinely enjoying their surroundings. Not to mention being graced with all our favorite restaurants located in one food court.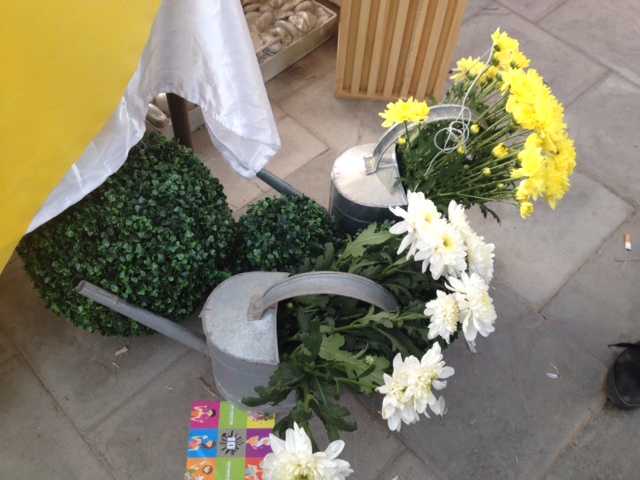 Besides the food being the highlight of my fat ass day, i must say the accumulation of entertainment from Like Jelly to Ahmed Harfoush, was divine.
I do not think i have seen in Egypt, middle aged women actually dancing and swaying in a park so freely. If they could of been Harfoush's groupies they would have been, again a refreshing site to see.
A day later and i still smile at the thought of these women letting loose with a little dance, to the sounds created by our oh so talented local talent!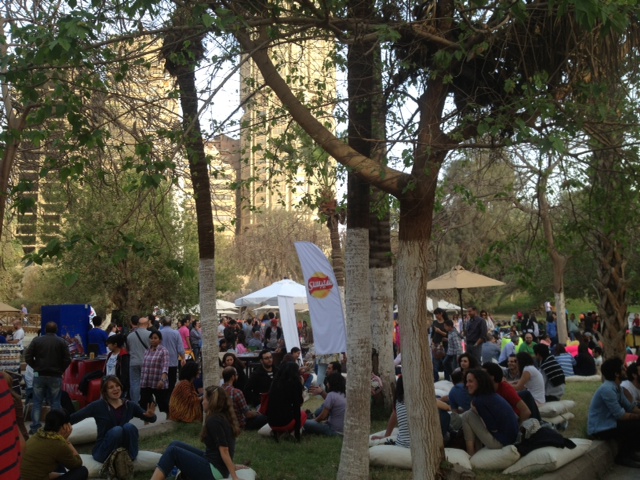 We Said This: If only we can get the Zamalek Association to do this every month!