Egyptians have a tendency to add their own touch to everything, unfortunately turning what once was a stylish look to a horrible version of it.
Exhibit A: You watch a fashion show on E! and you want to be the next fashion idol after Kim Kardashian. There she is in a tank top, jeans and heels. That's it! The Egyptian version would be: a TIGHT tank top (no, you do not have a Kardashian body and that's okay, but you do need to know how to dress for your curves), dirty jeans and heels that you probably can't walk in. Then you throw on all the accessories you own, a cardigan that clashes and a bright, shiny FURLA bag!
So girls, especially plus-sized girls like me, here are some tips and tricks to make your look more flattering.
1. If you can't master the heels, don't wear them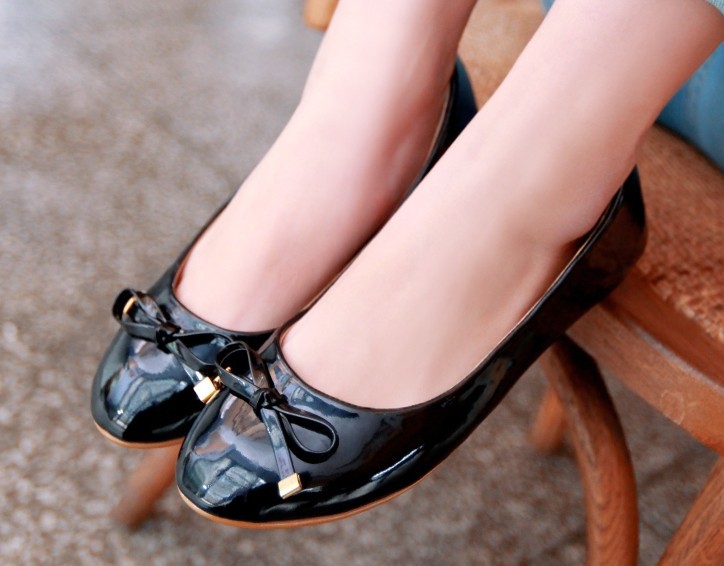 Girls, we are tall – at least most of us plus-size ladies. You really don't need to walk around in 11-inch heels, especially if you can't rock them. Flats are practically made for Egyptians, so I suggest you take advantage of all their shades, designs and sizes.
If you are desperate for a heels look, go for wedges, they are stable and chic. A platform will always be the second best option, however be prepared for PAIN if this is your first time.
2. Layers are your best friend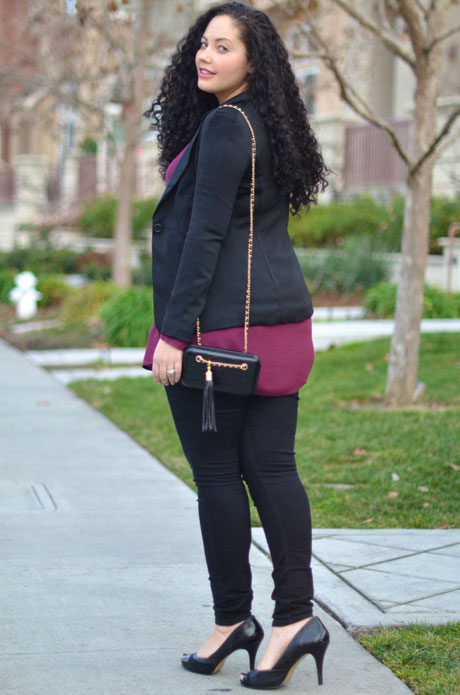 Layers are basically the oldest trick in the book. If you happen to have a bit of tummy action like me, go for a patterned or solid undershirt from H&M, match it up with the tee of your desire and always go for a high-waist pant.
If you want to wear skinny jeans but you have J Lo's ass, cover this up with a knee-length, dark cardigan – that should do the trick. Wedges come in handy here, they give you an elongated look.
3. If you are veiled and not a size 8, go with solid colors or small prints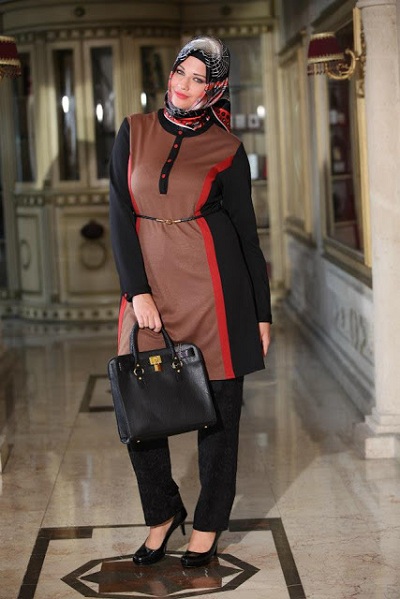 OK so I'm veiled, plus size (I don't see myself like that, but apparently Bershka and Mango do – I'm a size 12/14) and a fashion freak like most girls, but I find it hard to rock a striped navy jacket without noticing how much bigger I look in it. A tip: buy a vertically-striped jacket. It will make you look elongated and give you the appearance of a slimmer waist. Wear a solid color shirt under it (and please let it be one of the jacket's colors, not another unrelated one).
I'm passionate about prints, but I place those in the right place – treat them the same way you'd treat that striped jacket, wear them with solids or just play with your veil colors, giving your outfit a more hippie look rather than the plain old white veil.
4. Dress your size – it will flatter you even more
The idea that the tighter the clothes you wear, the more defined your body will be is SO true – in a very negative way. For example, I wear a size 14 pants. I can fit into a size 12, but it will be as tight as Spanx – that is not a flattering look you want to see. There will be ass popping, thighs bursting and additional (not particularly as much as it shows) love handles action going on. NOT PRETTY.
Same goes for tops – you know those really light tops you love to wear in the summer, but happen to come only in a size smaller than yours? PLEASE DO NOT BUY THEM, wait til your size comes in stock. I promise if you dress your size, you will not only embrace your outstandingly sexy curves, you'll also feel more relaxed and breath better.
5. Choose the right belt and place it in the right place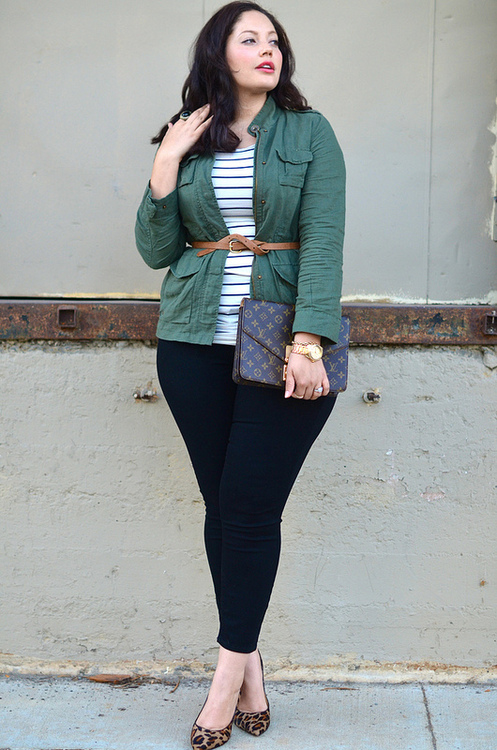 I am a sucker for belts – shiny ones, big ones, slim ones and especially the extendible ones. However, I didn't know how to wear them properly at first (thank God for BBC's Gok's Fashion Fix for teaching me).
So basically, if you have a bit of a belly, always wear the extendible belt (you can find it in Stradivarius) around the middle of your tummy and make sure you are always wearing a high-waist pant. Also make sure this belt is wide – it will give you a chic, slimmer look.
If you are wearing a classic high-waist pant and are tucking in your shirt, go for a very slim belt, however don't pin it to your size, make it looser – it'll give you the look you need but wont pressure any parts to pop out.
WE SAID THIS: Don't miss "How to Pick Out a Wedding Dress If You're a Plus Size".