UAE Petrol Prices Continue to Rise for the Third Month in a Row
Via MarketWatch
The Ministry of Energy just announced a hike of more than 5% for both petrol and diesel, reflecting the global surge in crude oil prices, as reported by Khaleej Times.
The new domestic fuel prices, which will be the highest since September 2015, are effective from October 1. Price per litre of Super 98 will rise to Dh2.12 from Dh2.01 this month (up 5.47%); Special 95 at Dh2.01 from Dh1.90 (up 5.79%); E Plus-91 at Dh1.94 from Dh1.83 (up 6.01%).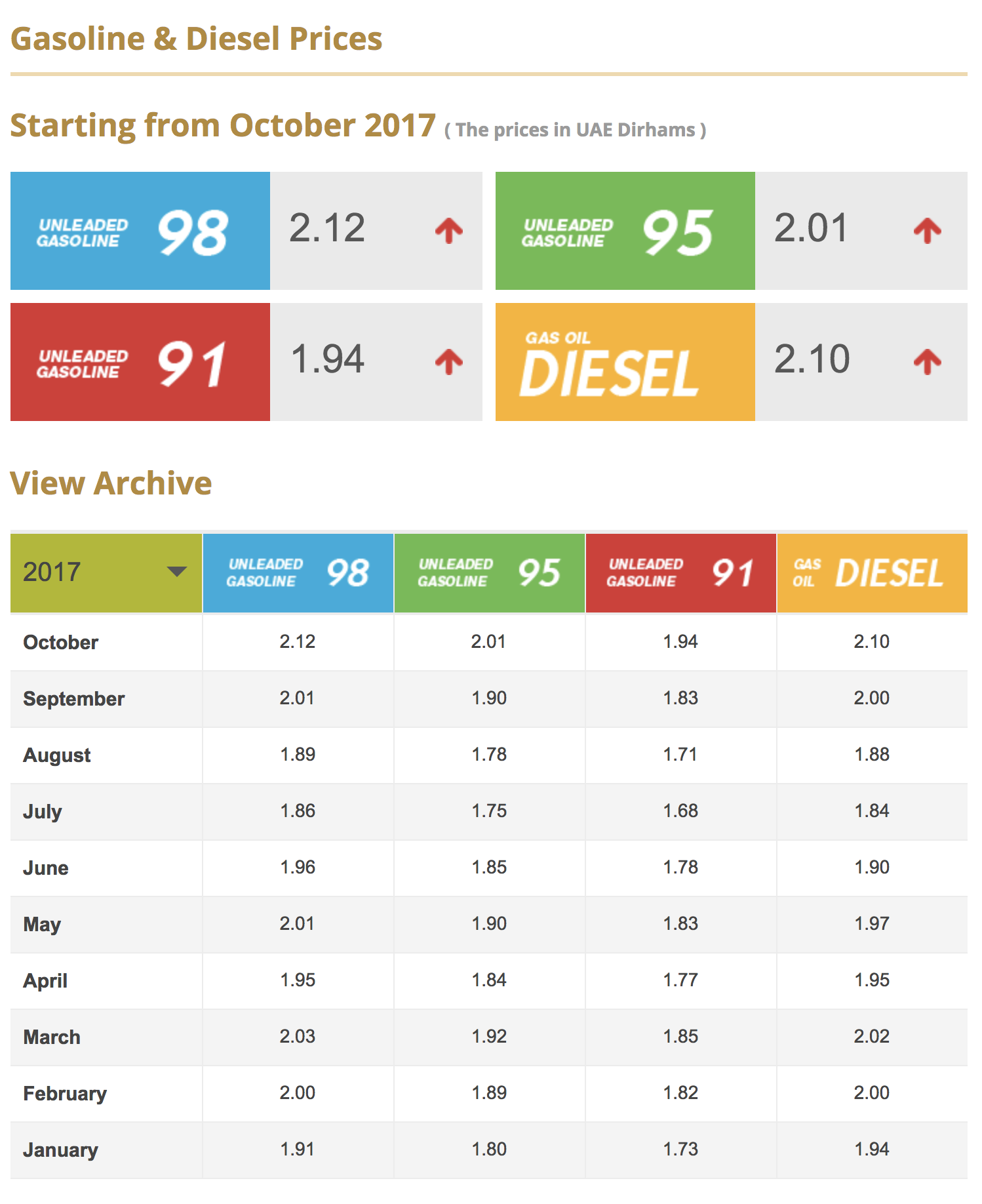 On Thursday, the global benchmark Brent was trading at $57.70 per barrel, while West Texas Intermediate was trading at $52.42 per barrel. This price increase is a direct affect of the cutback done by Organization of the Petroleum Exporting Countries (OPEC) to stabilize the market.
WE SAID THIS: Guess who's going to work by public transportation!