Amr Diab, AKA "El Hadaba", recently separated from Dina El-Sherbiny. So, when new pictures of him and TV Presenter, Enjy Kiwan appeared, social media users went crazy over the idea that they might be seeing each other. Rumors that the two stars are dating started spreading like wildfire.
The truth:
The more reasonable truth about this piece of news, especially considering the fact that Kiwan is a married woman, is that the pictures were taken behind the scenes while they were shooting an advertisement for Diab's new perfume.
Amr Diab himself posts a story to clarify:
Just yesterday, Amr Diab posted a story on Instagram of an article talking about the shooting of the ad.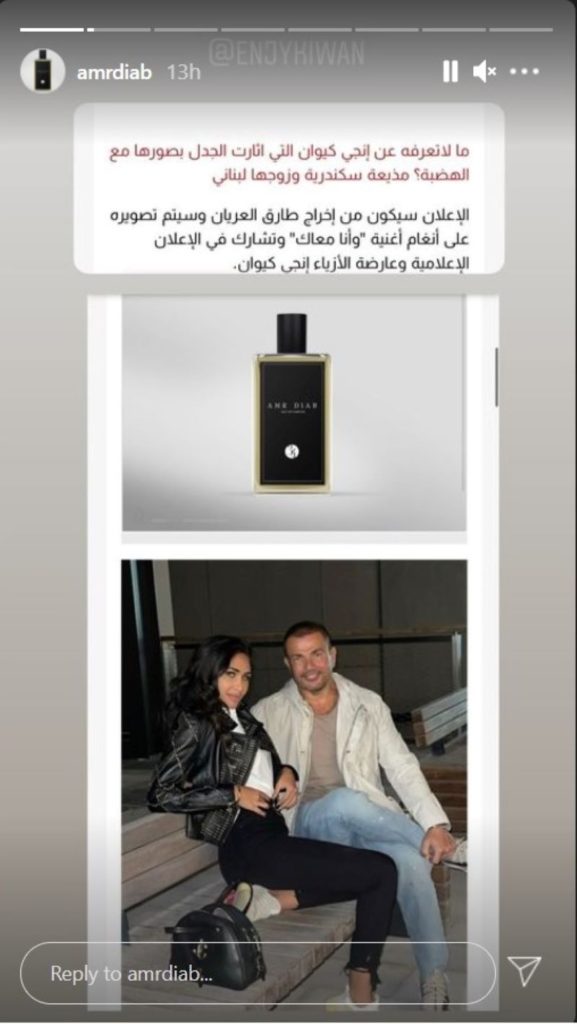 El Hadaba announced in October 2020 that he will be launching his new perfume, "Reehet el Habayeb". He's currently on business in Dubai, shooting the advertisement with Kiwan. The perfume, named after one of his popular songs, will be launched officially on February 22nd and it's going to be available worldwide for purchase!