In Pictures: Photographer Anas Kamal Discovers Lime Quarrying in Egypt
Via The Phoblographer.
'The White Mountain', a project by Egyptian Photographer Anas Kamal, explores the world of the lime quarrying industry in Egypt. The photography documentary project aims to set the spotlight on the harsh environment lime quarry workers find themselves trapped in every day.
Kamal, a Freelance Photographer specialized in documentary and daily life photography, took these pictures in a remote location in the Minya Governorate of Upper Egypt. There, workers extract white bricks from the mountainside; many of them are prone to respiratory diseases because of the work environment.
With the men wearing dusty shades and covering their faces with old pieces of clothes, smiling throughout the day, the human element in these photographs is gripping beyond understanding. The mountain dominates the backgrounds with white-colored dust everywhere; these striking colors with the artistic elements are proof of Kamal's outsanding talent.
Kamal is aiming to set the Egyptian society's focus on some of the issues that we know little of. Words are not sufficient to describe these beautiful portraits, so it is better to see for yourselves.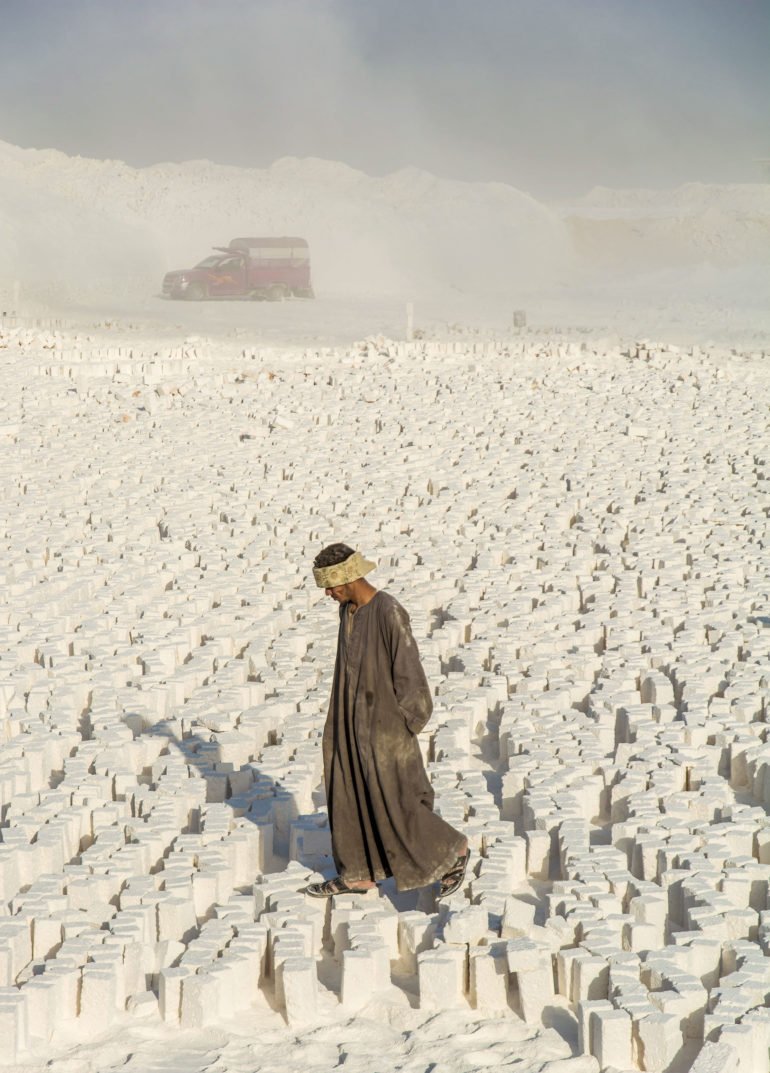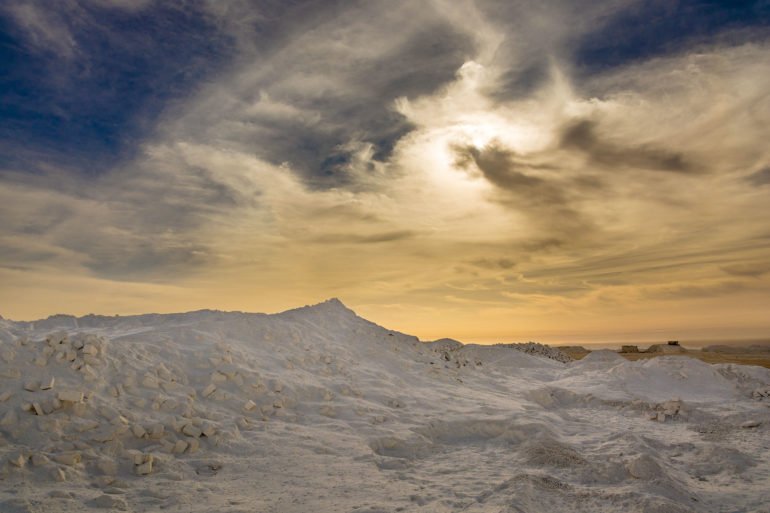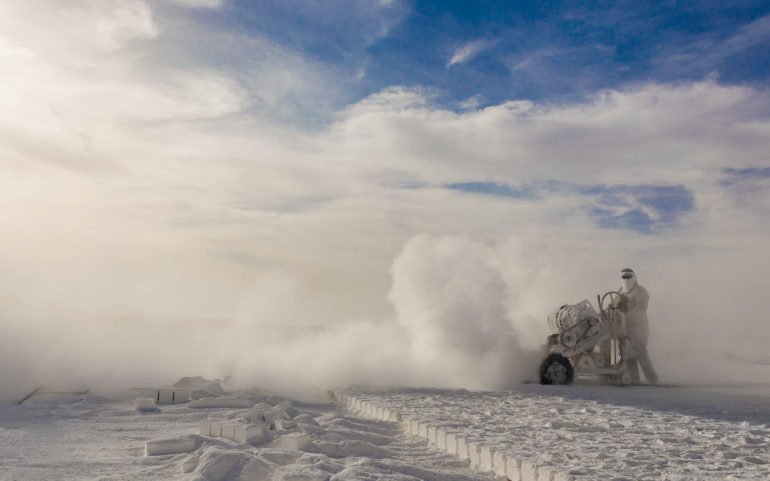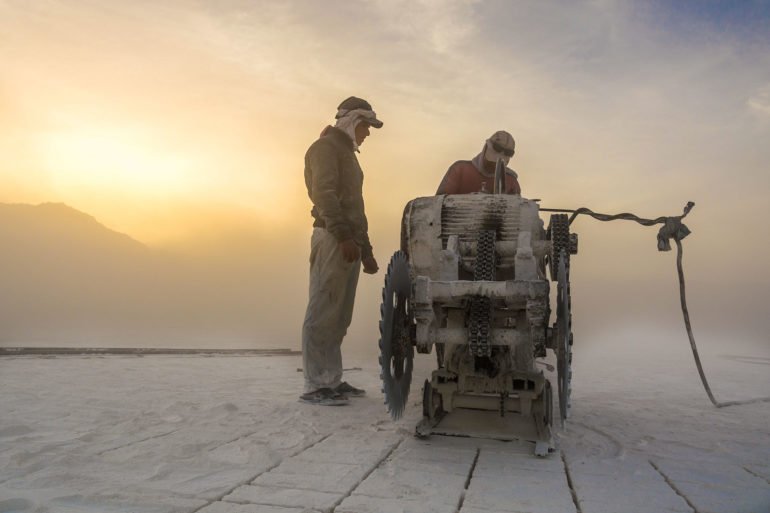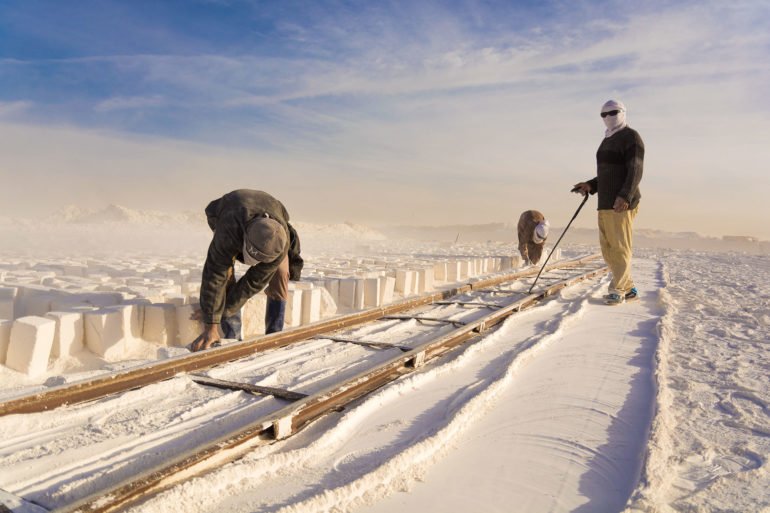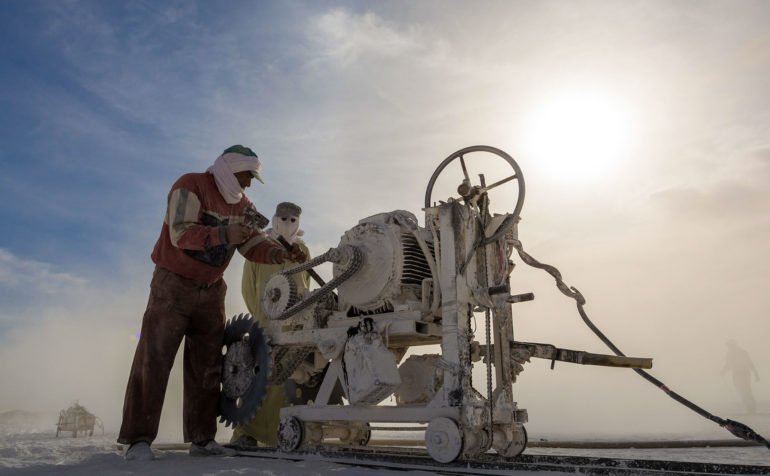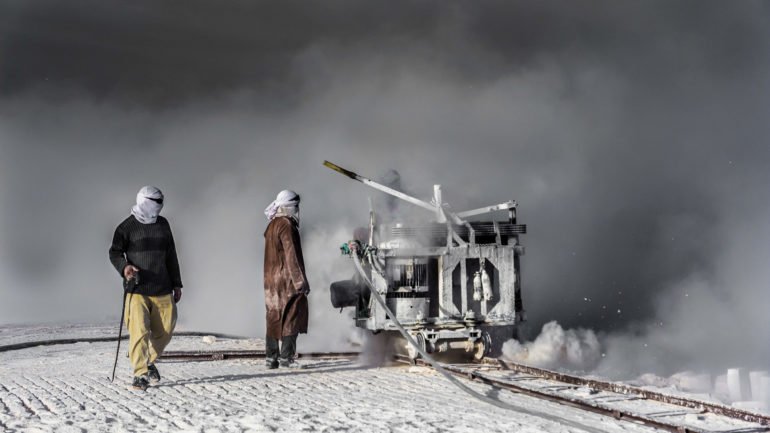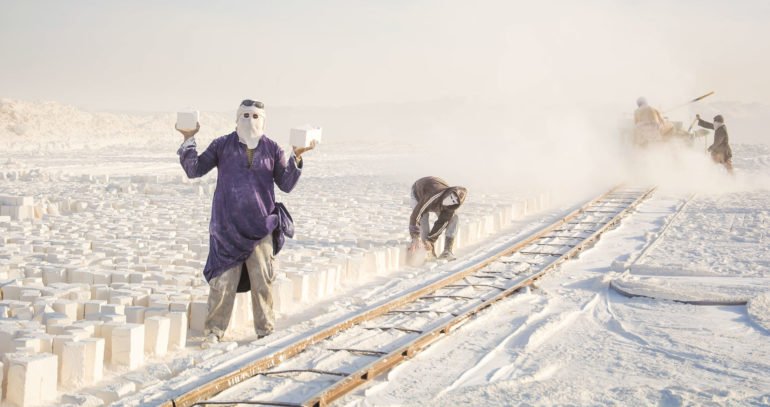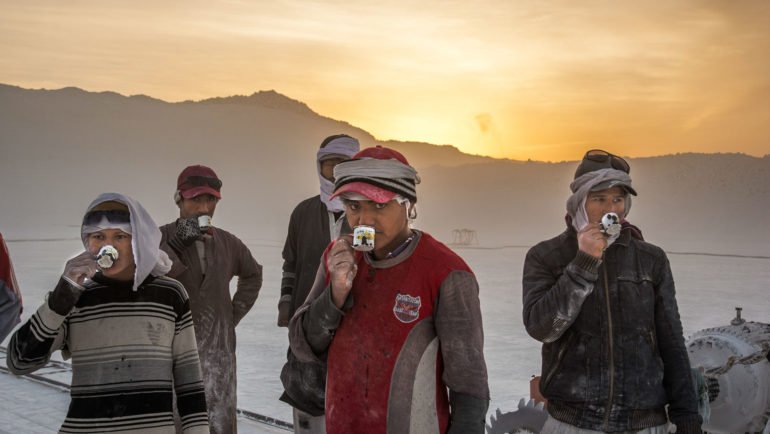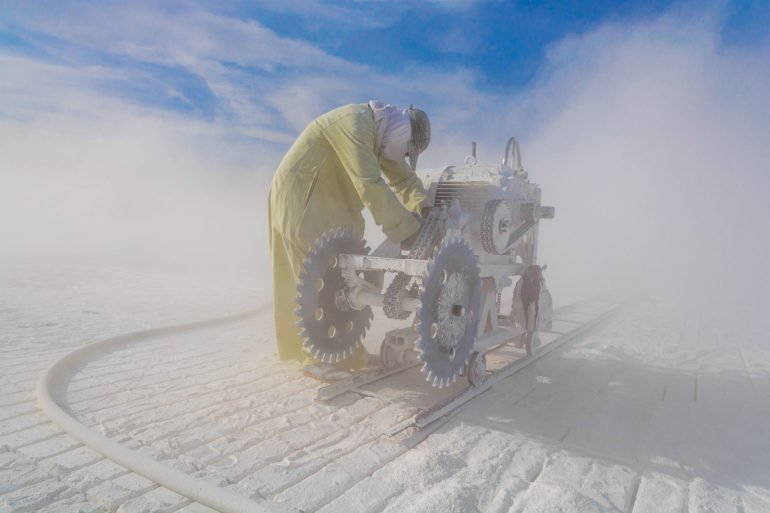 WE SAID THIS: Check more of Anas Kamal's work  here!