On Monday, outraged Egyptians took to social media to decry those poisoning stray cats and dogs on the streets as well as owners who are abandoning their pets over fears of coronavirus transmission, but, putting the inhumanity and cruelty of these practices aside, does this claim hold?
Well, according to the World Health Organization (WHO), since the beginning of the outbreak, there has been only two instances in Hong Kong, where a dog was infected; however, further investigation showed that there is no evidence that a dog or a cat can transmit COVID-19.
When a 17-year-old Pomeranian in Hong Kong tested 'weakly' positive, the internet exploded in fear. The dog was promptly quarantined, where it showed no symptoms of the infection. Another dog living in the same house was examined over a period of time, and it consistently tested negative, suggesting perhaps that COVID-19 is not transmittable from a canine host. Three days after the dog tested negative and was released from isolation, it died.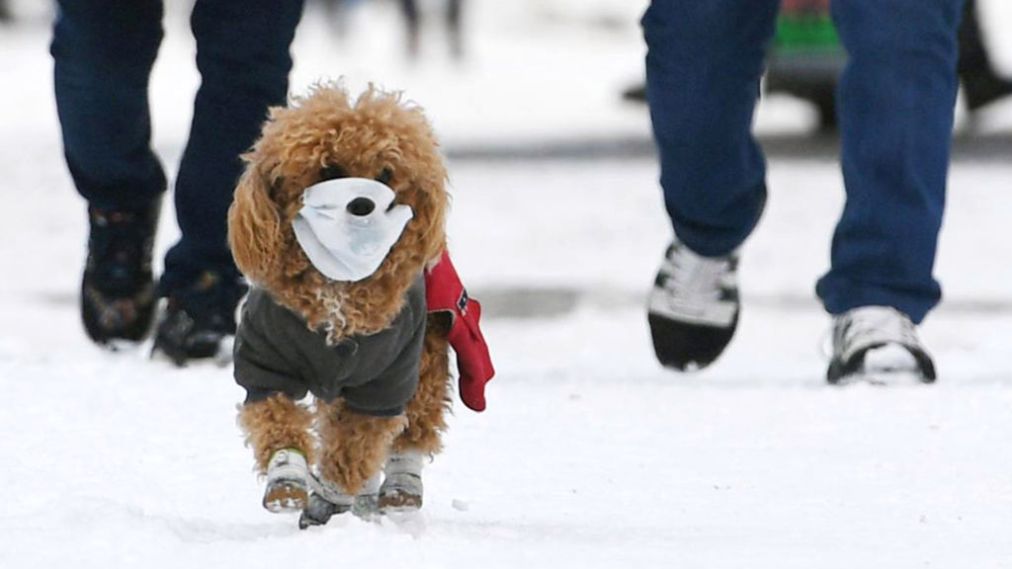 Dr. Dana Varble, chief veterinary officer for the North American Veterinary Community, believes that the exact cause of death can not be determined because there was no autopsy. She made note of the dog's old age and its multiple underlying health conditions.
Another dog in Hong Kong, a German Shepherd this time, tested positive for the COVID-19; however, it is worth mentioning that a mixed-breed dog at the same house tested negative, and that both dogs showed no symptoms of the illness.
Experts all over the world are reassuring the public that humans cannot get the virus from pets; according to a CNN interview with Dr. William Schaffner, a professor of preventative medicine and infectious disease at Vanderbilt University School of Medicine in Nashville, the current data on our hands shows that the coronavirus is not spreading among pets or farm animals.
A recent study tested thousands of cats and dogs for the coronavirus and found no positive results. Therefore, scientists are assuming that the possibility of dogs and cats contracting the illness is extremely low.
Another healthcare concern raises the question of whether a pet's fur could be contaminated by the virus, if, for instance, an infected person sneezed on it. Well, since there is a lot we do not know about this virus, experts are recommending that owners should not get in contact with other people's pets and keep their own household companions away from other pets and owners. A rule of thumb is to apply the rules of social distancing to pets as well.
But should we stop petting our own dogs altogether? Dr. John Williams, chief of the division of pediatric infectious diseases at the University of Pittsburgh Medical Center Children's Hospital of Pittsburgh, told CNN that it is uncalled for.
"Embrace your pets," Williams advised. "Pets play a vital psycho-psychological role for their owners, specially now when everybody's feeling so isolated and alone."
In Egypt, a rumor that stray animals transmit COVID-19 has pushed some owners to abandon their pets and the uninformed to poison strays. Heartwarming images and videos of house cats lost on the streets and dogs looking for their owners were more than enough to spark outrage all over social media.
Sherine Hamdy, Tv Presenter of the show ON SET on ON TV, appeared on an IGTV video scolding owners abandoning their pets and informing the public that based on the current data, we do not have any reason to believe that pets transmit COVID-19. Her video shows how heartbreaking it is to think of all these helpless animals either dying or getting stranded because of a baseless rumor.
To all pet owners out there, choosing to have a pet is a sacred responsibility. Once you allow an animal into your house, you are their shelter, abandoning them on the streets is a death sentence; household animals do not have the skill set to survive on their own after spending a lifetime well fed and cared for.
As for the uninformed poisoning the streets, well, there are animal welfare laws, but unfortunately, these are, in most cases, not applied. It is a responsibility on the rest of us to raise awareness and spread the truth about these lovely animals; either way, if enough of us are voice are outrage, maybe the message will get across.
WE SAID THIS: Speaking of animals, here is a list of shelters in case you know about any pets in need!