The 26 year-old Egyptian actress, Huda El Mufti, is trying to live a successful and happy life. We see Huda in a light that shows us how much of a humane person she is. The actress had an hour long interview with Ab Talks, talking about her childhood, relationships, career, goals, love and fears. The episode premiered yesterday on the 29th of June, and you can watch the a teaser of the episode here! To watch the full episode, you can click here. Meanwhile, here are 10 things about Huda El Mufti that you probably didn't know before now, so read on!
Huda hates talking about her school days. She was bullied in school. Having long hair at that time wasn't a piece of cake, as kids at school used to put gum and papers in her hair. Cutting her hair to stop getting comments about how long it is wasn't helpful either, because then they talked about how she looks like a boy, which invoked feelings of loneliness and weakness in her.
As a child, she didn't have friends. She used to overthink everything and have too many questions. Naturally, that makes a kid anxious, so she felt isolated and different, making it harder to bond with someone.
Her best friend and favorite person in the whole world until this day is her sister, Duha. Ever since she was a child, her sister could understand her and her needs without even speaking.
Her relationship with her father comes in second after her sister. He's a smart man, understanding, and a man of his word. Her relationship with her father wins over her relationship with her mother, as they both don't really see eye to eye. Additionally, they have an odd parent/child relationship, where Huda herself sometimes feels like she's got to be the parent.
Huda believes in love so much. She says that she's always been someone who gives a lot, and always gives in her all and tries her best. One of the things she learned about herself in romantic relationships is how much she could hate someone so fast, and that is due to lying.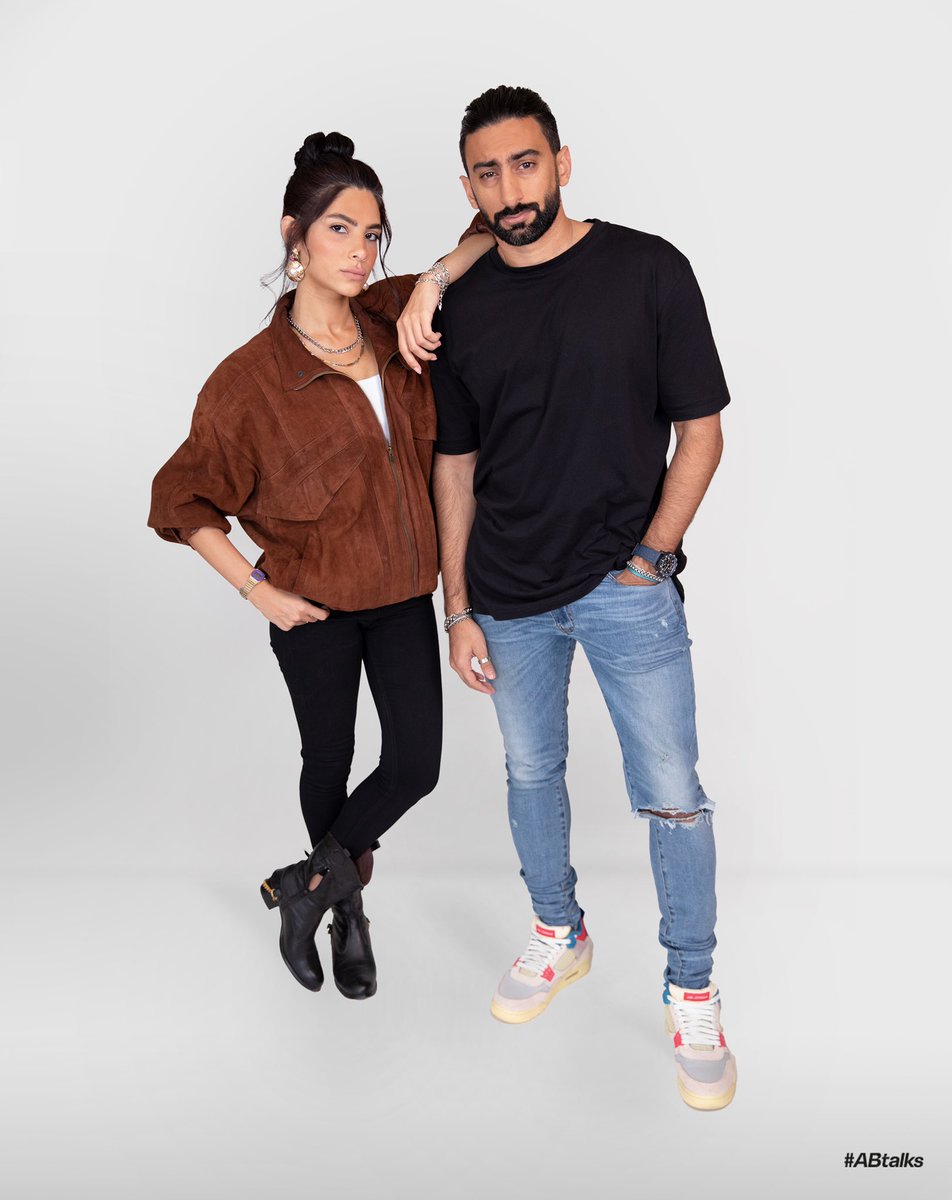 One of Huda's worst days ever was the day she discovered she's extremely sick. Back in December 2020, she discovered that she has a disease, stayed in an intensive care unit for a month, and wondered if she would ever be normal and healthy again.
Huda learned something about herself throughout this difficult time of her life, and that was that she loves dancing! After a whole month in bed, barely capable of moving, she danced her pain away. Aside from the physical exhaustion, she was extremely tired mentally. She took a dancing class which helped elevate her state, and made it easy for her to recover physically.
When Huda El Mufti was asked about what she's most afraid of, her answer was loneliness. She fears that one day she would be alone without her family, and would look back regretting things she has said. She fears she'd regret ever speaking ill of them, or taking them for granted when they were actually around.
On the topic of social media, Huda said that it does more harm than good and makes her anxious. She hates seeing how people are always comparing themselves with people they see online, always in competition mode. It's truly unhealthy and a complete invasion of privacy, and sometimes she needs some time off from social media to stay sane and normal.
On a lighter note, her favorite color is black. There are three reasons why it's her favorite. Firstly, because it reminds her of people with dark eyes, and how she personally feels an understanding and connection with people with dark eyes. Secondly, she feels like these colors of eyes are expressive on their own without talking. And finally, because this color is simple, no one can go wrong with black, and it always looks good on everyone!
WE SAID THIS: Don't miss…Arabia Meets Asia: Japanese-Saudi Anime Film "The Journey" To Be Released In Nine Arab Countries.