COVID-19 is a new phenomenon in the world for the past last year and a half. With finding out the symptoms, making the vaccine, taking the necessary precautions – it's been a heavy time full of struggle and Corona.
Doctors and scientists have been also studying the aftereffects of having COVID-19. Wondering, how do the bodies of previous Covid patients change after their recovery? A global study by the University of Birmingham that includes 12 hospitals from the UAE has made some recent discoveries.
The study is global with 115 countries participating, 1,630 hospitals, and 128,013 patients, according to The National News. While the United Arab Emirates is involved with 12 hospitals, Saudi Arabia participates with 26 hospitals, Kuwait with 7, Bahrain with 4, Qatar with 3, and Oman with 2. With studies and data acquired from this huge number of patients, it's been discovered that previous Covid patients have a high chance of having blood clots, post-surgery.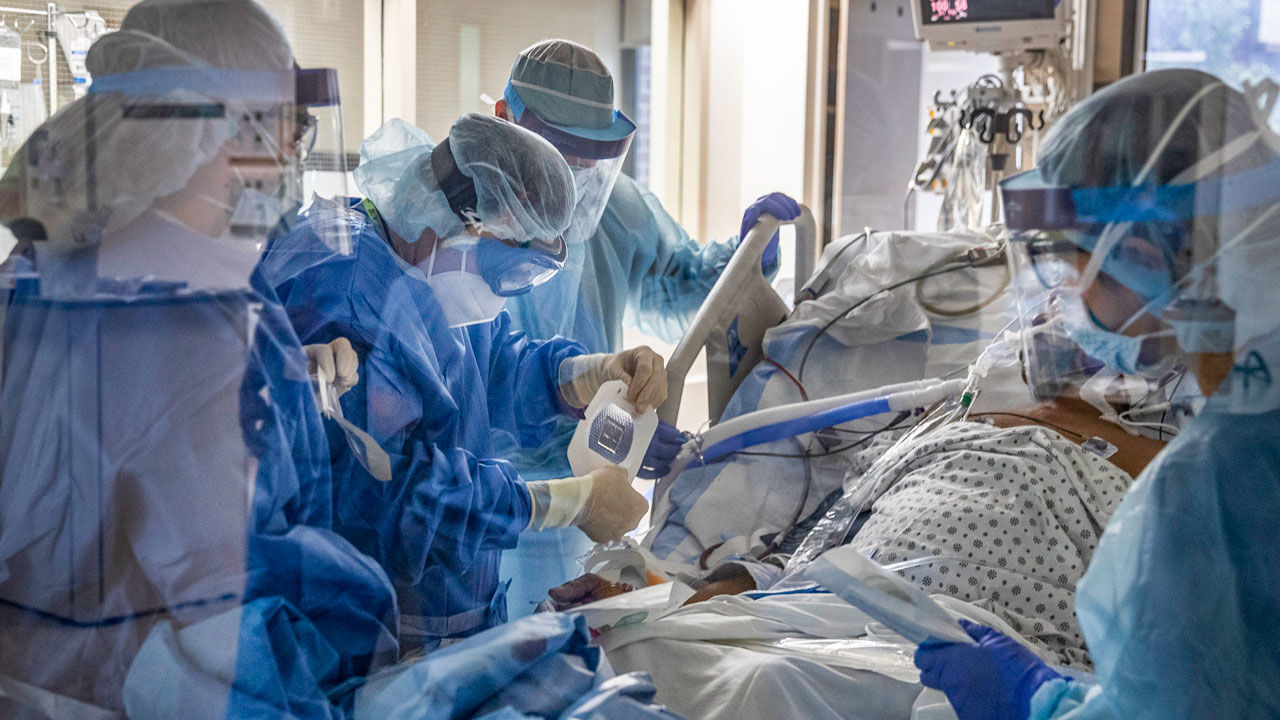 Surgeons, anaesthetists, medics, academics have worked on the data and analyzed it, to find out that people who go under surgery soon after their recovery from Covid-19, have a high chance of developing blood clots, which threatens their lives. The result was published in the health journal "Anaesthesia".
VTE
The case of developing blood clots is medically known as venous thromboembolism, also known as VTE. The chance of getting VTE post-operation if you had been a Covid-19 patient is from 9-26%. The percentage actually goes as high as 31% for coronavirus patients who are in immediate need of surgery. Undergoing surgery means a part of the body gets opened. That of course means there would be bleeding, and the risk of inflammation gets high. Even if those patients are taking preventive medications or regularly exercise, if VTE is undiagnosed it can lead to death or disability.
Dr Hayder Saleh Abdulhadi Alsaadi, the clinical associated professor at Dubai Medical University and surgeon at Rashid Hospital in Dubai said,
The findings of this new global study, in which the GCC region has played a key role, will help us to understand the impact of Covid-19 and arm us in our collective fight against the pandemic.

As one of the countries spearheading the global efforts against Covid-19, whether, through vaccine distribution or mask production, we are proud to be playing a central part in clinical research.
Honorary mentions of the UAE hospitals participating in the study
Mediclinic Al Noor Hospital and Sheikh Shakhbout Medical City.
Al Jalila Children's Speciality Hospital.
Burjeel Hospital for Advanced Surgery.
Dubai Hospital.
Latifa Women and Children Hospital.
Medcare Orthopaedic and Spine Hospital.
Mediclinic City Hospital Dubai.
Mediclinic Parkview Hospital.
Mediclinic Welcare Hospital.
Neuro Spinal Hospital.
Rashid Hospital in Dubai.
Al Qassimi Hospital in Sharjah.