It saddens me, but at the same time it warms my heart so much that looted artifacts have finally returned to my homeland. In 2014, the Islamic State in Iraq and the Levant (ISIL) destroyed many of our ancient artefacts and historical monuments, smuggling out a large number of artifacts with an estimated value of £80m. Much of our historical and cultural heritage was demolished, not to mention the post-war political and social crisis that Iraq has been going through since 2003.
The British Museum recently handed the largest collection of looted Iraqi artefacts found in Britain during a ceremony at the residence of Iraq's ambassador in London.
The collection of 156 inscribed tablets are more than 4,000 years old. The collection includes administrative documents, letters, school texts, and mathematical calculations. These findings helped to confirm the existence of an ancient Sumerian city.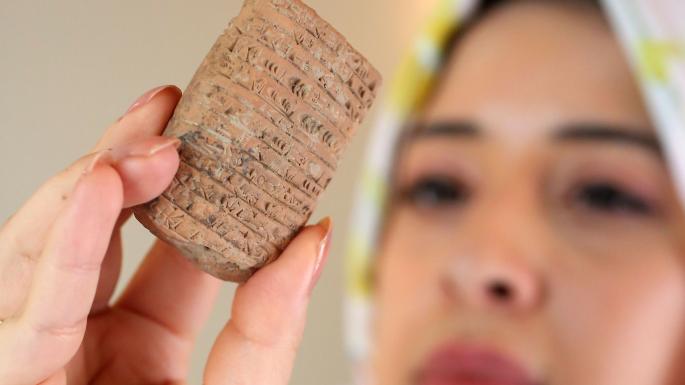 Most of those artefacts date between 2100BC and 1800BC. Claims have been made that they come from the third Ur dynasty, or the Old Babylonian dynasty, as cuneiform script was found engraved which is considered one of the oldest forms of writings.
These stolen items are believed to have been looted by locals back in 2003, specifically during the months of the US-led invasion. They were smuggled out of Iraq to the UAE through organised dealers. More than 15,000 artefacts were looted from Iraq's National Museum in Baghdad during the aftermath of the US-led invasion. Only 8,000 have been returned.
According to The British Institute for the Study of Iraq, the Iraqi ambassador, Salih al-Tamimi, said to the UK: "We are very grateful for the co-operation of HMRC, the British Museum and the Foreign Office. Returning Iraq's looted treasures is the priority of the government and the people of Iraq, to provide the Iraqi people and the world with the opportunity to cherish these items".
WE SAID THIS: The land we now know as Iraq was the cradle of civilization