When Breakups Collide: How Yasmine Sabry And Other High Profile Celebrities Share A Mutual Parting
by Mervat Mohsen
Admittedly a strange coincidence when two lookalike actors, from opposite planets, divorce within the same year; and, from billionaires. The two beauties are no other than Kim Kardashian and Yasmin Sabry. On April 21st, 2021 fans were convinced the two fashionistas were replicas. With similar hairstyles whether by chance or plan, it was almost hard to tell them apart. Some people believed that Sabry and Kardashian, had a great deal in common in terms of phenomenal beauty, dark eyes, hair, and refined body types.

Time proved they had more in common in terms of rattling divorces than would have been surmised.
Almost the entire world in the Middle East, including Egyptian ex-pats all over, woke up to incredulous news when actress Yasmin Sabry and billionaire businessman Abu Hashima divorced after a two-year marriage within Covid range.
According to media sources, the divorce was said to be respectfully terminated. The word amicable was not used but it definitely lacked the messy other in the case of Kim Kardashian and Kanye West; the latter former couple had a respective fortune surpassing a billion dollars; beefed up by savvy investments in diverse production lines.
Looking back on media reports, however, Kim Kardashian had been splitting hairs with former husband over behavioral mishaps on his part. Sabry, on the other hand, might have alerted fans of some trouble in paradise prior to the divorce as early as 2020. In a media appearance then, actress Yasmin Sabry had pointedly criticized actor-turned-TV presenter Ramez Galal for editing out most of her appraisal of her former husband Abu Hashima while a guest in one of his episodes. In his hit program Ramez, Magnoon Rasmy (Ramez the Craziest) quoted Yasmin as saying that Abu Hashima made her laugh while leaving out her declaration of utmost respect for her former partner with whom she had much in common. Yasmin was quick to question why he left out most of what she said about the happy bonding the partners had. One was to left wonder why she felt obliged to defend her marriage then…the lady doth protest too much?
Is it something in the air this year? Friendly fires imploded many high-profile marriages and solid partnerships, few escaped the demises. Model Anwar Hadid, brother to models Gigi and Bella Hadid- who in an unrelated event appeared in a naked Burberry outfit at an after-party as if the more clothes you shed the more echelons we rise- has also separated months ago from singer Dua Lipa. Zayn Malik and Gigi Hadid split after five years and a baby.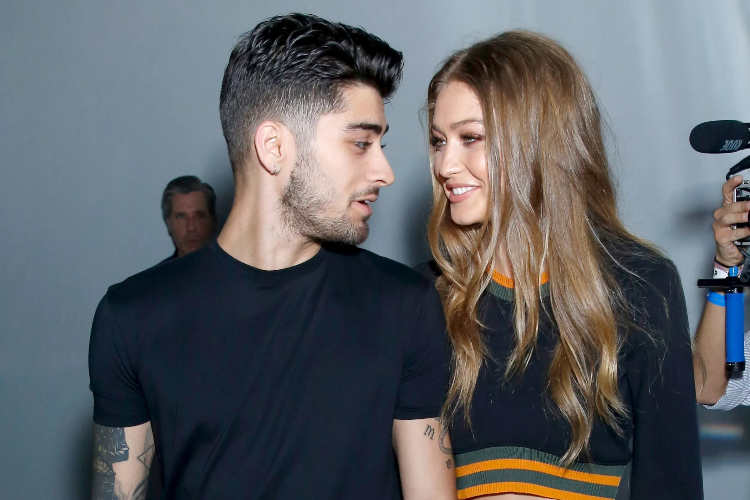 Perhaps the greater upheavals have been the marriages binding billionaires Bill Gates and wife Melinda, Elon Musk and wife musician Grimes, and Jeff Besos and wife Mackenzie Bezos who have been married for 25 years.
In the Middle East, there has been some outstanding breakups too including Janet Jackson and her Qatari husband Wissam al Mana. In recent times, the ones who got away maybe Lebanese barrister Amal Clooney and billionaire husband George Clooney, Somali model Iman and singer David Bowie who sadly passed in 2016. Iman had romantically declared that she can never remarry after her great affair. Her words are a reminder of a similar bond between the diva Celine Dion and late husband Rene Angelil of Syrian Lebanese descent and despite a 26-year age gap.
Yasmin Sabry's divorce has definitely got us thinking as to the job description of a marriage to date. A marriage till death do us part, a marriage to exact more fame, or a marriage to make us live financially secure with endless trips to the Caribbean.
WE SAID THIS: don't forget…Lux Gives A Beautiful Salute To COVID-19 Front-Liners In This Moving Collaboration With Yasmine Sabry