There are two ways to go about traveling: one is vigorous planning and the other living moment to moment in a foreign land. What about a different type of travel all together, more teleporting than traveling, imagine finding yourself traveling into a story. Let me explain, the streaming service, Netflix, in partnership with SANDEMANs New Europe Tours created free guided tours of favourite original shows that are set to kick off on the 11th until the 17th. Taking travellers on a tour of all the sights that its characters have experienced in Europe's Paris, Madrid, and London. Here's a look at all the locations and adventures you can escape to à la "Emily In Paris."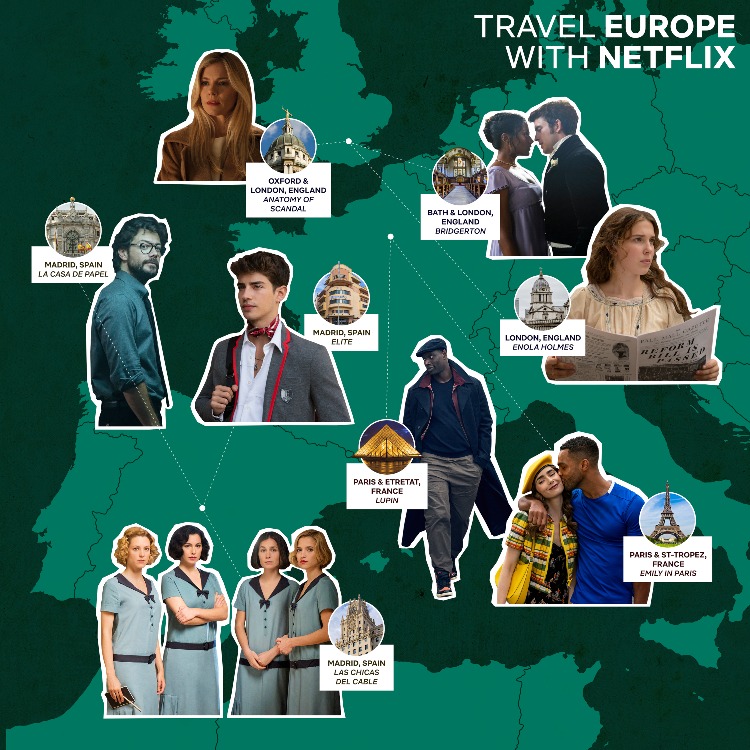 Retracing Your Favorite Characters' Steps
Airing in 2020 amid the pandemic, Netlfix's "Emily In Paris" quickly became a hit due to its transportive element that made any viewer feel like they were suddenly whisked off to Paris, France. You can stop imagining yourself part of this wanderlust show and actually become part of it through Netflix's guided tour. With the tour, you get to visit the titular character Emily's workplace, "Savoir" which is actually an art gallery in the heart of Place de Valois in Palais Royal called Galerie Patrick Fourtin.
You also get to see the apartment in which Emily lives, where most of the drama unravels, as she falls for her neighbour who also happens to be her Parisian friend's boyfriend, the stunning Gabrial. The building which encompasses everything that is Paris architecture is actually the Place de l'Estrapade in the center of the 5th arrondissement also known as the Latin Quarter. Emily's apartment is also a block away from the historical monument, the Panthéon.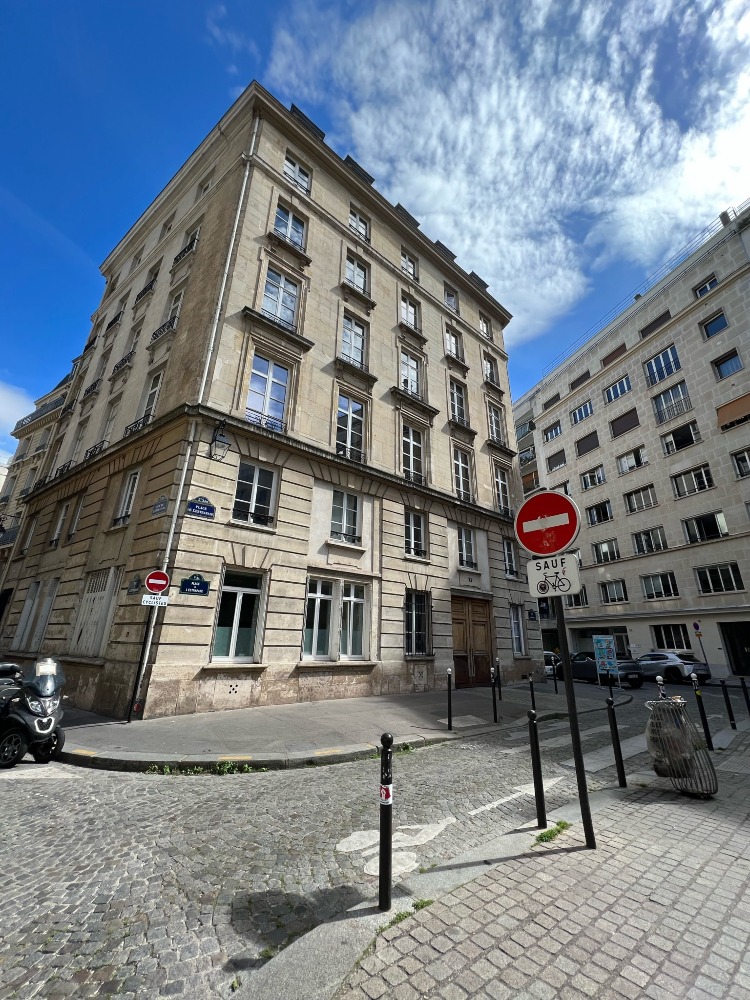 Travel doesn't just mean to different places, in this instance you're traveling through genres. Netflix hit "Lupin" is a fast paced show inspired by the infamous adventures of Arsene Lupin. The skilled thief who was whipped up by French author Maurice Leblanc in 1905 was adapted as a Netflix original with the crime drama adventures proving successful once again. A tour as meticulous as this all mighty thief the tour kicks off with the Louvre museum which kickstarted the adventures and where Lupin pulls off the heist of the century.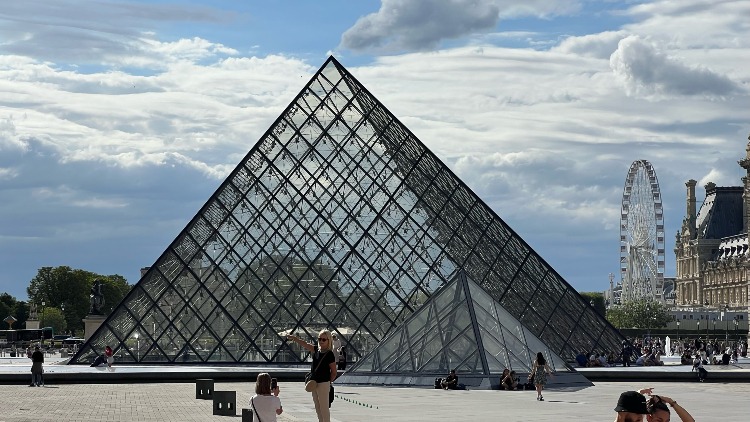 As Lupin was being chased by the cops he made his way through the Jardin du Luxembourg, the Luxembourg Gardens. Enveloped by the scenery of gardens, fountains and other unmissable sights, you get the live show and can play a game of comparison from screen to reality.
Moving on from Paris, you can also escape to Madrid with the help of El Professor of "La Casa de Papel" or "Money Heist", the famous Netflix original that made everyone watching want to get their own group together to plan a heist. On this tour, you can visit noteworthy sights such as the Royal Mint where mainly seasons one and two were filmed. Interestingly, the building is not an actual bank but is used by the CSIC, the Spanish National Research Council, the largest scientific research institute in Europe. Through this walkthrough, you'll learn more interesting facts about this show and not only "Money Heist" but you can also learn more about Netlfix shows shot in Madrid like "Cable Girls" or "Elite."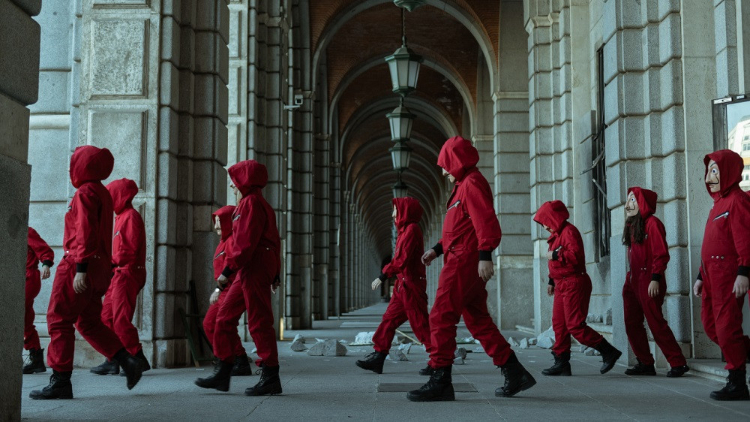 Travel back in time and live like English royalty through the London Netflix tour. Through this tour, you can visit private clubs that were used in shows like "Bridgerton" or "The Crown" or even the iconic film franchise "James Bond." Visiting wonderful London architecture such as Buckingham Palace where several of Netflix's original shows were shot, you'll get to learn more about what went into filming these scenes. The tour covers "Bridgerton", "The Crown", "Anatomy of A Scandal" and more.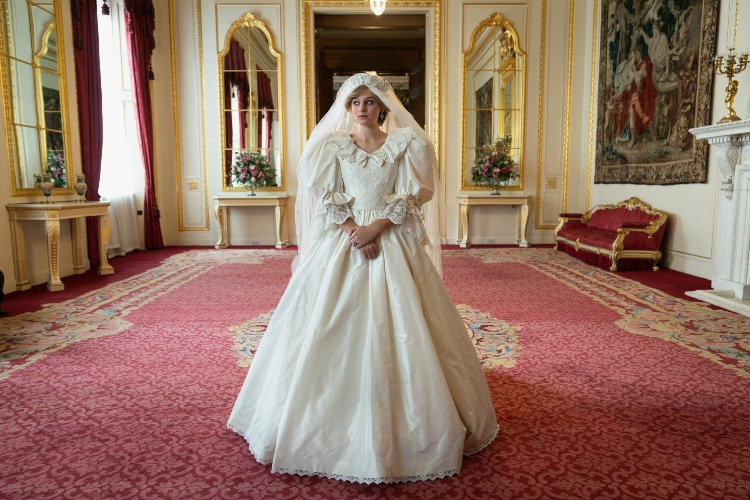 The two-hour free guided tour in the heart of Paris is conducted in three languages: English, French, and Spanish; you can book your spot through Netflix's New Europe site. On this tour, you will not only get to live vicariously through some of Netflix's characters but you also get a behind-the-scenes look into what went on while filming some of the most memorable scenes, in addition, to never-before shared stories.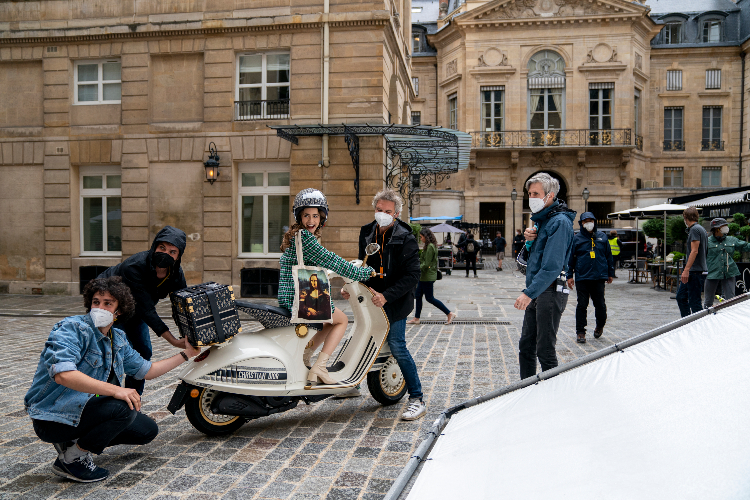 WE SAID THIS: What are you waiting for? Book your ticket for your Netflix to Streets experience.