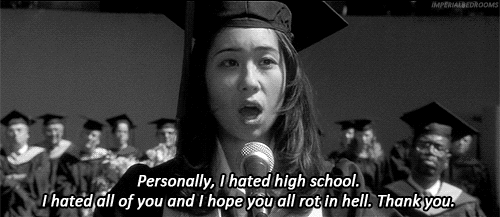 I had the complete freedom to choose my high school education system. My mother always encouraged Thanaweya Amma for a reason I came to realize later – that I'd be able to go through pretty much anything in life and not break down. I have turned into a steel woman thanks to Thanaweya Amma.
For the two years of hell I endured in the Egyptian education system, I blamed myself, my mother and everyone around me for everything I was going through, the private lessons, sleepless nights and constant stress. I turned into the closest version of a zombie I would ever become (if a zombie apocalypse arises, I am joining the dark side).
I graduated class of 2008 – the hardest exams in the past 15 years. I will always remember the two students who committed suicide – one who hung himself and the other who jumped off the 6th floor in fear of failure. I remember that was the day I made a vow to never encourage anyone to go through this wreck of a system preparing you for university.
I remember how proud my parents were of my grades because of how hard the exams were and how disappointed I am to this day that I couldn't do better – because I know I had studied better.
Waiting for the grade itself was an experience of its own. My entire family was at our place and my extended family called every five minutes. When the grades came out, they were public for everyone to see – extremely annoying. I didn't want anyone to know that the course that brought me down was STATISTICS! Who almost flunks statistics?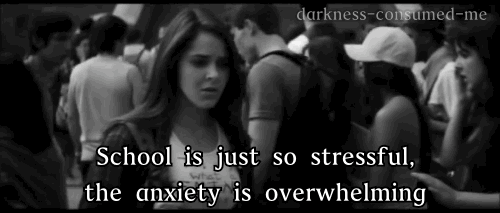 It's very frustrating how a collective effort of two years back then (and now one year) gets to decide my future. That despite how good of a student I might have been all my life, because I couldn't handle the stress of Thanaweya Amma, I might not be able to join the university of my dreams or pursue a career path I am passionate about.
And the fact that the stress doesn't only fall on the student but on the entire household speaks to how corrupt the system is.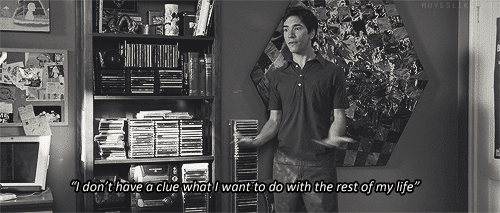 I've watched them experiment with Thanaweya Amma over the past six years, trying to make it better, but only making it worse. Now students get only one shot at getting a score as high as they can. The curriculum is not any better and choosing the subjects to study is still as ineffectual as it has always been. It leaves you unable to decide what you want to do with the rest of your life if you don't already know it.
I am only 22 and I have met enough people who have failed at life because they couldn't get into a certain university and didn't know better, leading me to believe that the system is more about breaking people than it is about building up future independent and strong personalities. It's like the system is cut out to make everyone lose faith in themselves and believe in the power of a grade.
And Thanaweya Amma destructs your life in multiple ways. Slowly, you won't be able to recognize yourself. You lose your sanity, your social circles disappear into thin air, you quit your hobbies and you lose your sense of style if you had any. You only have time to cry about how much you have to study and how little time you have. Then cry some more. It's a tough struggle holding on to your identity in high school, let alone an Egyptian one.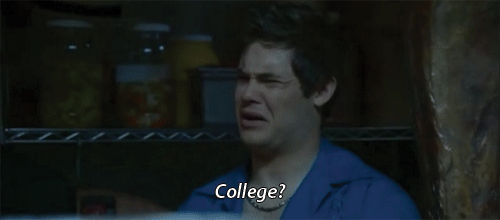 I have always wanted to study media sciences, law and design – a weird combination, but it's where my heart lies. I wanted to work in advocacy and yet keep the artist in me alive, and I ended up studying pharmacy at a private university because my Thanaweya Amma score was very close to making me eligible to join the faculty of pharmacy at a public university. And my parents thought I should make better use of my grade.
Worst decision of my life. Not only did I let a numerical value decide my life course for the five years to follow, but I did not follow my passion and I would gladly go back in time to change everything if I could.
So here goes, if you are still deciding on which university to join, if you think you will do fine in a top university just because you scored high in high school, chances are, you are wrong. You're going to do 10 times better if you study what you love and make a living out of it. You'll go places in life following your heart and putting a little mind into it.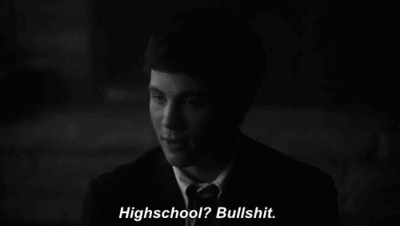 The system is designed to make you miserable. Your parents don't always know better (just only most of the time). The grade on the paper doesn't reflect who you are, don't listen to it.
High school doesn't define your future, simply because high school never ends; you just have grown-up versions of it as the years go by.
WE SAID THIS: Check out 24 Things I've Learned in My 24 Years.