Dubai is definitely your perfect romantic and unforgettable getaway to enjoy a wedding bliss. With its desert landscapes, dreamy rooftop lounges, and spots with breathtaking ocean views. If you want to have a memorable time with your partner, then check out the list below and book your next surreal experience.
Desert Romance
If you're looking for a romantic desert escape, and want to enjoy an exhilarating, yet tranquil, experience, then Arabian Adventures' private dinner among the dunes is definitely your perfect intimate Arabian experience. It's in the middle of the private royal desert retreat, the Dubai Desert Conversation Reserve. It's where couples can drive through the golden dunes and enjoy discovering the native wildlife and hidden stories of Dubai's deserts.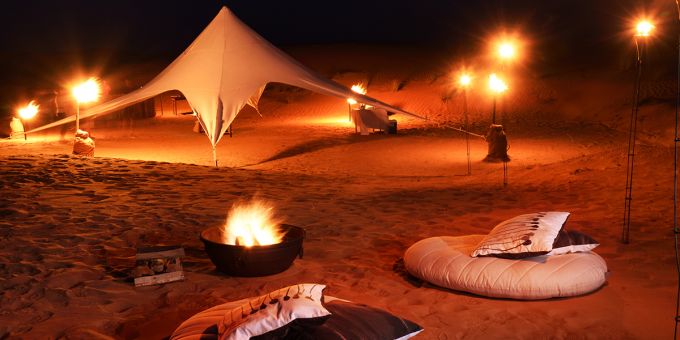 You and your partner can also immerse yourselves in the heart of the desert. You must try the adventurous Hot Air Balloon and enjoy drifting over the endless ocean of desert dunes, oases, and more. It's a breathtaking experience you won't forget.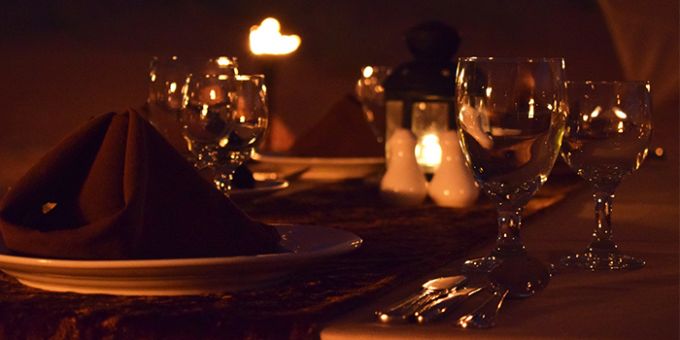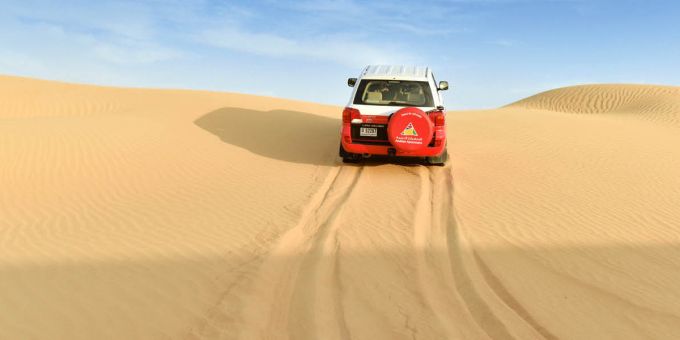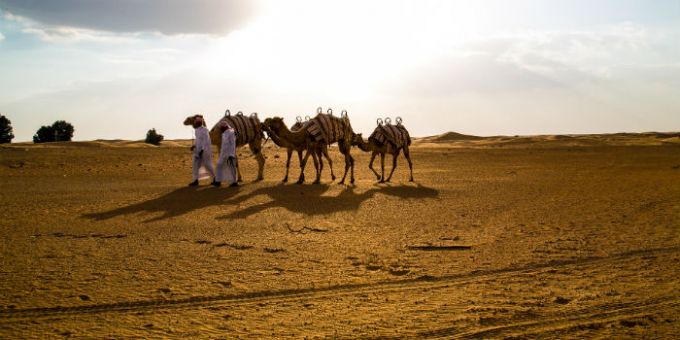 Thrill Seekers
This is for the thrill-seeking couples who always try to find any excuse to embrace their inner child. XLine Dubai Marina's zip lines are your go-to! It's the world's longest urban zip line; a full kilometer long with a height of 170 meters to ground level.  XLine is the perfect choice for daredevil couples who are looking to zip line through Dubai together.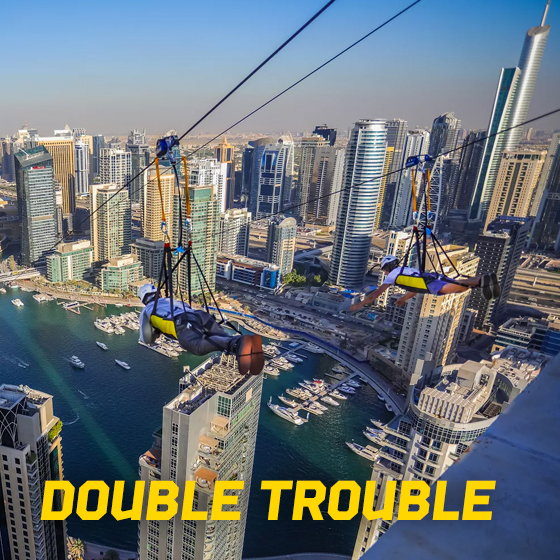 And for those who are looking to celebrate their romance with the spectacular scenery of the mountains, The Hatta Wadi Hub offers a range of high energy activities. Those include mountain biking, carting, archery, adventure rope climbing, hiking, kayaking, human slingshot, and finally, zip lining activities.
The adventure center also features Asia's first water jump park, Hatta Drop-In, and it also includes Hatta Zorbing, a specialized zorbing center for both adults and kids. It's where you'd sit inside a giant blow-up ball and slide down slopes.


Sophisticated Night Out
Couples who would rather enjoy a romantic night out amidst Dubai's culture, I recommend you to check out Dubai's first resident show La Perle. This place hosts performances at a purpose-built aqua theater in the heart of Al-Habtoor City. You should expect to see about 65 world class performers from 23 different countries performing breathtaking and extraordinary acts; like acrobatics, contortion, flying, diving, and motorcycles defying gravity.
Also, The Rotunda Dubai with WOW has brought to you the glamorous Las Vegas at Caesars Palace Bluewaters Islands. It's a spectacular set that stars over 30 acrobats, dancers, aerialists, and contortionists performing a mind-blowing choreographies on a stage that is lit by impressive 3D projections as well as holograms. Making the audience enter a world filled with water and fantasy at the Rotunda, the hotel's dome can actually take up to 500 guests.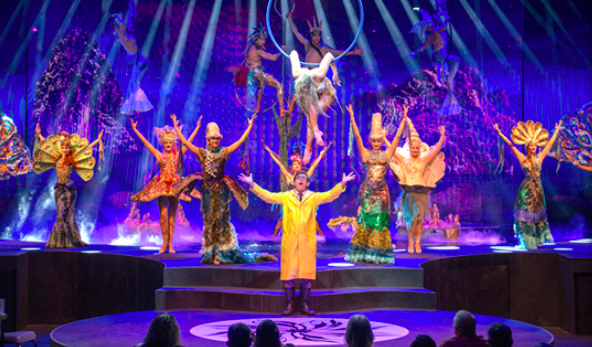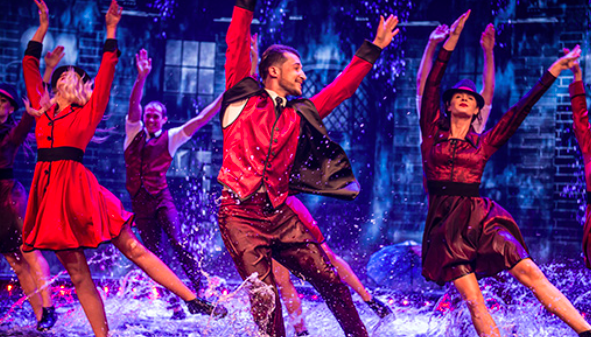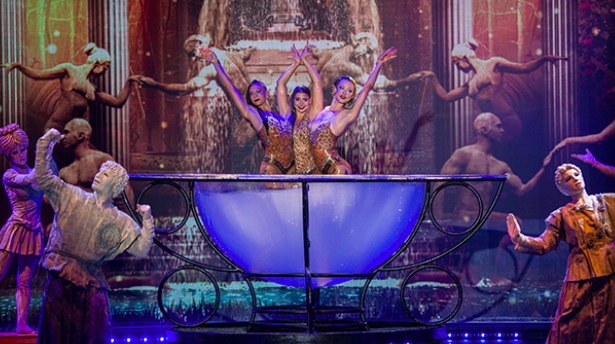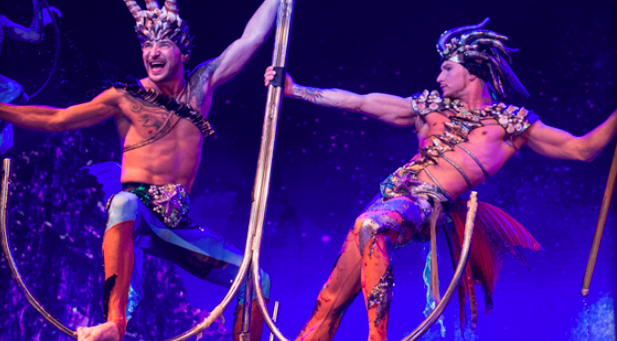 Theater by Queen Elizabeth 2, on the other hand, presents a varied program, showcasing the best of both, local and international, acts, entertainment, and culture. The theater takes up to 515 seats and is currently available to hire for a private corporate function, both as a venue or with bespoke performance experience.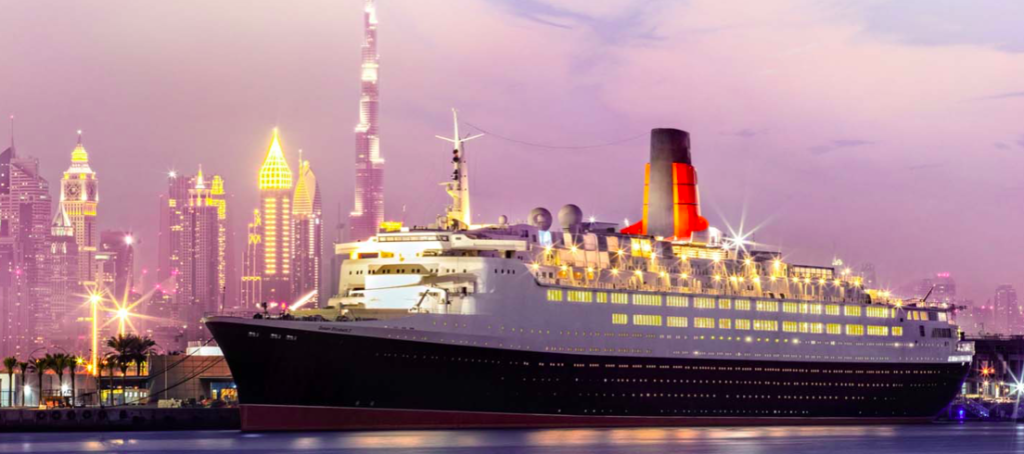 Exquisite Menus & Intimate Atmosphere
Enjoy this exquisite experience at the world's tallest restaurant, At.mosphere, sitting at 442m above the ground on the 122nd floor of Burj Khalifa. The restaurant's view is definitely wow-worthy with its high sky dining experience, and its modern-European menu that is available for breakfast, lunch, and dinner.
The elegant afternoon tea, just the way you like it, is also available at the lounge, as well as the upscale a la carte menu for drinks available till late night.
Nathan Outlaw at Al-Mahara is absolutely one of the most iconic restaurants at Dubai's luxurious Burj Al-Arab. It's where you and your partner would enjoy an under the sea experience, that would make you feel like you're literally dining underwater.

And at the waterfront of the Palace Downtown, there's Thiptara. It's a Thai restaurant and terrace that is surrounded by the beautiful Burj Lake offering the city's best view of the Dubai Fountain. Couples can enjoy a menu of homemade Thai dishes; ranging from traditional Bangkok street foods to Thiptara specials.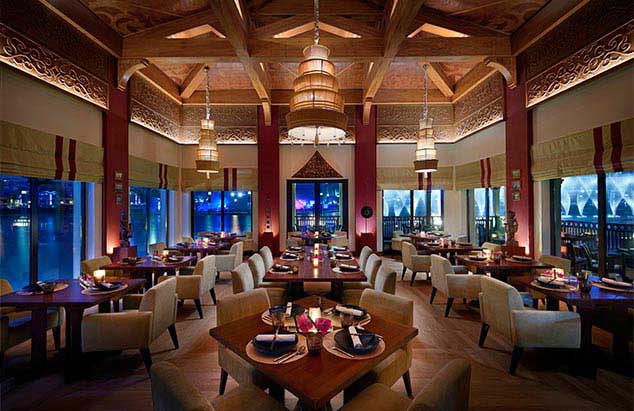 If you're craving seafood, 101 Dining Lounge, One and Only The Palm has some high-quality picks; it's a restaurant that ticks all the boxes. Offering you a delicious Mediterranean menu by the marina with boat tables over the water and a seaside lounge, as well as an indoor seating. The best part is its floor-to-ceiling windows overlooking the Gulf.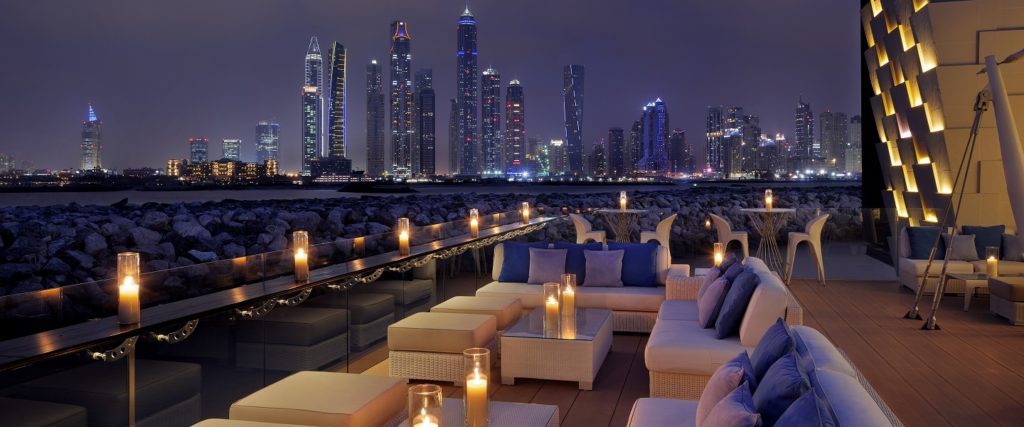 Another intimate setting for you and your loved one is Pierchic Restaurant that overlooks the sparkling waters of the Gulf and the view of Burj Al-Arab. The restaurant has this stunning decor and serene ambiance, that would set your mood for a perfect romantic night.
Fish Beach Taverna is with no doubt the city's top romantic spot! With its beachfront location, twinkly lights, and surreal ambiance making it perfect for couples to enjoy the restaurant's Turkish, Greek, and Mediterranean fusion with their toes in the sand.
And if you're looking for the perfect spot for drinks at sunset, then Jumeirah Beach Lounge is your perfect escape with your loved one. It has this intimate seating area, cabanas, as well as fire pits. The beach lounge provides a relaxing setting by the iconic Burj Al-Arab.
WE SAID THIS: Dubai is your perfect destination for a dreamy honeymoon!