Egyptian Metal Band Mascara to Play at SXSW, but Were Refused Entry to the US
via Massive Scar Era on Facebook
Egyptian Metal band Massive Scar Era has been one of the most successful indie acts coming from Egypt, with several awards and international performances under their belt.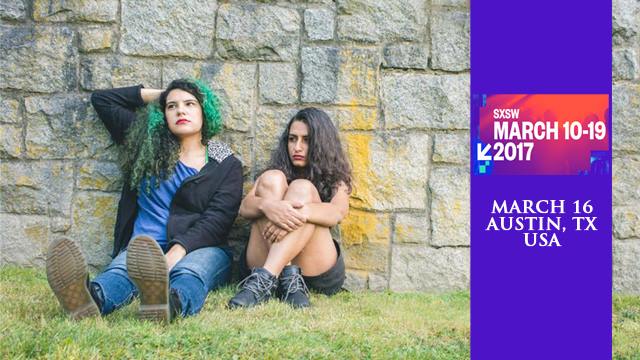 The Egyptian band, now living in Canada, has been planning their debut performance at the South By Southwest – also known as SXSW – in Austin, Texas, along with performing two free shows in Utah and Denver, but unfortunately, they were denied entrance for not having the proper visas.
According to Cherine Amr, the front-woman of the band, the agent at the border crossing near Seattle made the band wait for hours after seeing their passports, and then finally told them they had to turn around because they don't have the proper visas to play in SXSW.
In a phone interview with kqed.org, Amr said "I told him we had played twice at SXSW already, and I had my visa issued from the Cairo embassy under the impression that we were going to play," Amr said in a phone interview Monday. "He said, 'Just because a person gave you this visa doesn't mean its lawful.'"
The two Egyptian ladies behind the band weren't the only ones that were banned; their bassist Dylan Pieter Wijdenes-Charles wasn't allowed entry either, even though he's First Nations. He was told "Regarding you, of course, you're welcome into the United States whenever you want to. However, you should've brought a DNA test,'" Amr said.
Later the band took Facebook to the audience their fans and tell what happened. Mascara, shorthand for "Massive Scar Era" is a band that kicked off in 2005 from the scenic seaside city of Alexandria, Egypt.
WE SAID THIS: We hope the band gets justice for the mistreatment they've received.