The Ministry of Local Development revealed an extended plan that was presented by Prime Minister Mostafa Madbouly to convert 2,300 public buses to natural gas in Cairo and Alexandria over five years.
Minister of Petroleum Tarek El Molla stated that Egypt aims to convert 400,000 vehicles to operate on natural gas within three years, through an incentive program for car owners and soft loans from banks. According to the ministry, the conversion will cost L.E. 1,219 billion and added some instructions such as providing lands to establish natural gas supply stations.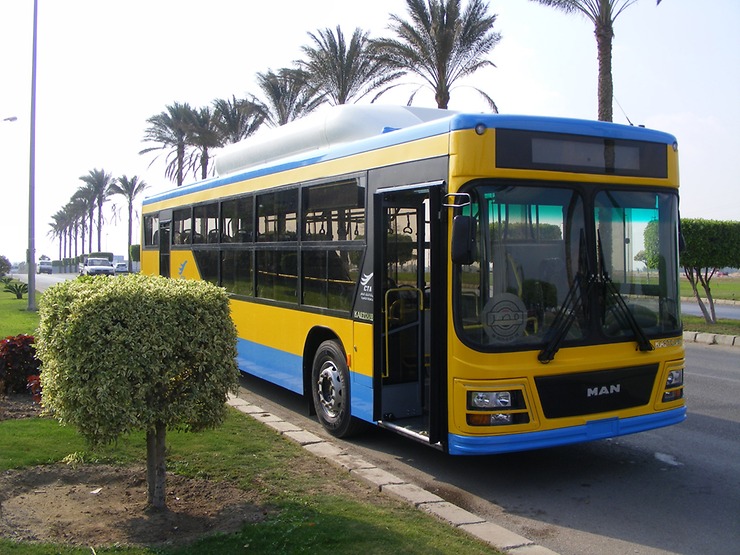 The ministry is aiming to convert all vehicles to operate on natural gas. This plan includes coordination with other ministries such as finance, and trade and industry, and seven governorates to provide lands required to collect vehicles. El Molla also added that they aim to expand the use of compressed natural gas, as the number of converted cars reached 43,000 during 2019-2020.
Egypt has adopted the idea of manufacturing electric vehicles a couple of months ago because of its advantages, including the low cost of maintenance, all with the signed agreement with Foton Motor Chinese company that designs and manufactures trucks and buses. The plan is to manufacture 2,000 buses over four years, which can be increased to 5,000 buses. Converting public buses to natural gas is definitely a step in the right direction!