Since spring season is upon us, there's nothing we love more than being outdoors! Beaches and dreamy rooftop gatherings aside, Dubai offers you perfect outdoor cinemas to catch the screening of your favorite movies.
So, grab some popcorn, curl under your blanket, and enjoy a sky full of stars at these open-air movie theaters.
Vox outdoor at Aloft City Center Deira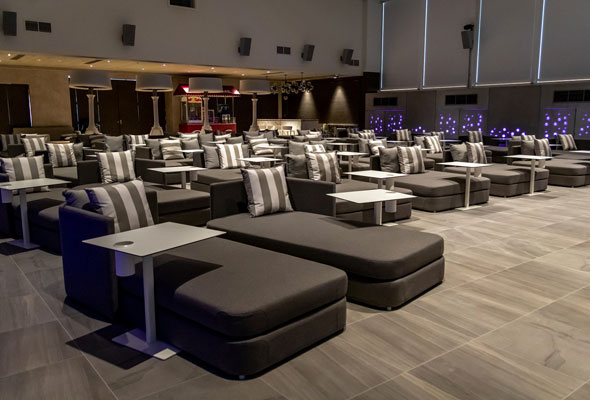 This is Dubai's first permanent licensed outdoor cinema; it opened its doors earlier this year. The cinema has this lounge-style seating design, for both singles and couples, and comes with a menu of delicious gourmet cinema snacks as well as alcoholic and non-alcoholic beverages served to your seat. The cinema is open daily during various timings.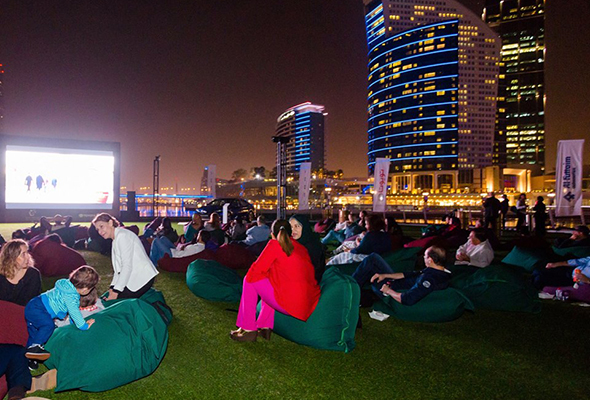 Cinema on the Bay is the outdoor screen; it's available from Sundays to Thursdays till April 30th, showing movies like Black Panther, Moana as well as Jumanji. The movie will run from 7 pm to 9 pm with plenty of beanbags laying around for you to get comfortable enough for the evening.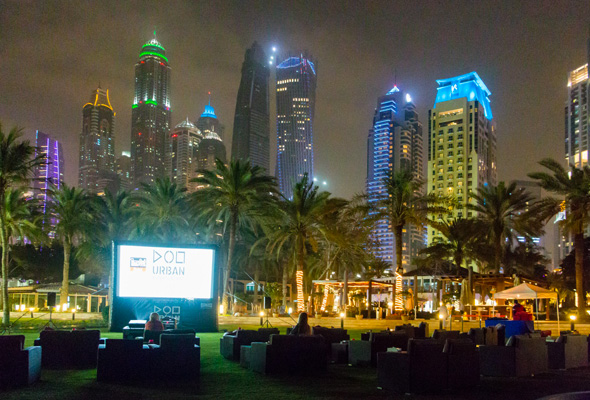 The urban outdoor cinema screens its movies every Saturday, Sunday, and Monday. The cinema shows a variety of family-friendly classic movies, starting from 7 pm upwards. There's food service from the hotel's pizzeria and a cool poolside lounge. In addition to a pop-up bar that serves popcorn and bites.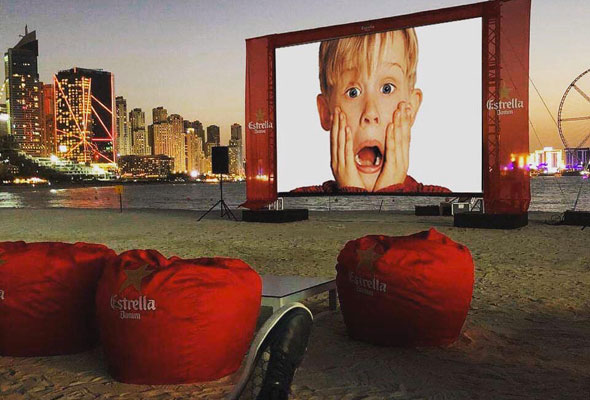 Zero Gravity's cinema is on the beautiful sandy shore of Dubai Marina Beach Club and it runs every Sunday. The place shows a different blockbuster movie every time, starting at 8 pm. Fill your tummy with a range of food, drinks, and cinema snacks.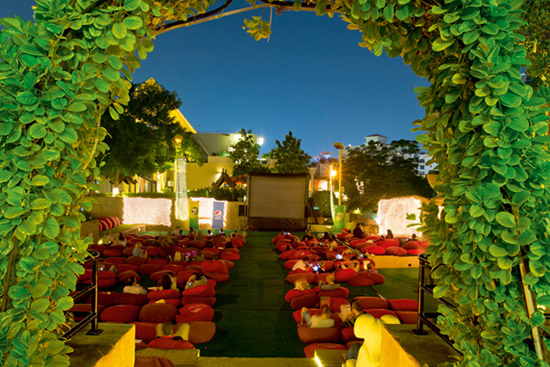 It's a rooftop location with a very relaxing vibe to it. The free entry makes this outdoor cinema a very popular choice. Every Sunday, the giant beanbags are scattered with faces shoved in popcorn and hotdogs while watching major hits like 'how to lose a guy in 10 days' and 'I Am Legend'.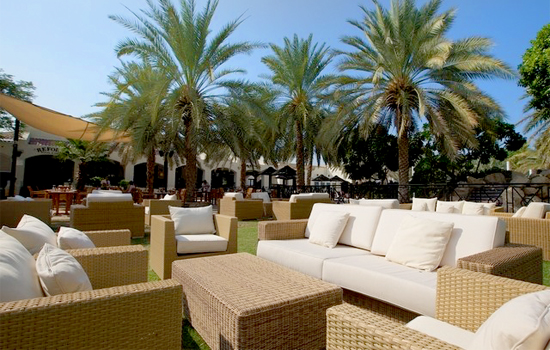 Every Tuesday night, there are screenings of classic-themed movies at The Lake, a leafy British bistro in one of Dubai's greenest spots. Every week, the restaurant's outdoor area transforms into al fresco cinema, with magical lights hanging everywhere, beanbags lying around, picnic blankets, and of course, you can't watch a movie without buckets of popcorn!
If you're looking for an edgy outdoor place to watch some regional arthouse flicks, then head straight to Cinema Akil at the Yard in Dubai's main art hub, Alserkal District. It offers a programme of progressive local, as well as international, films.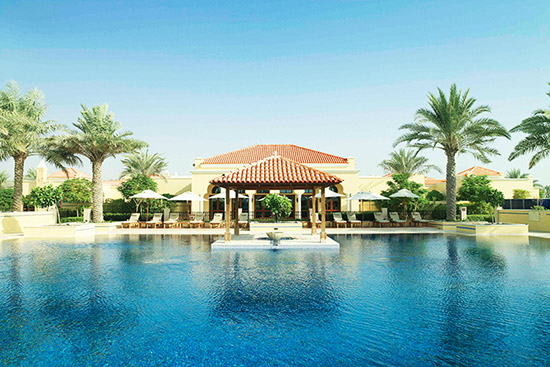 This place is ideal for the spring season. Dubai Polo and Equestrian Club welcomes both kids and adults to not only take a dip in the pool but also, enjoy watching a film. Screenings take place at the same time every Thursday and Friday nights along with complimentary popcorn.
WE SAID THIS:  Spring break is extra special with Dubai's outdoor cinemas.