The elderly and children join UAE's humanitarian aid relief campaign 'Tarahum for Gaza'. The campaign organized by the UAE Ministry of Foreign Affairs, teamed up with humanitarian aid groups with the aim to provide much-needed humanitarian support for Gaza.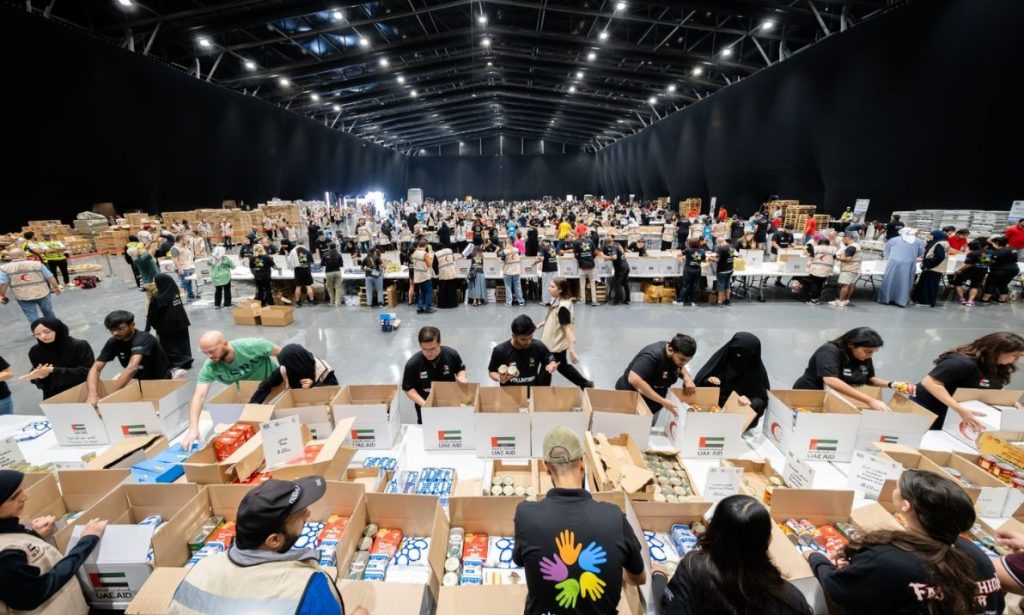 The humanitarian aid organizations include Dubai Cares, the Emirates Red Crescent, the World Food Programme and the UAE Ministry of Community Development.
Over 5,000 volunteers including children and elders gathered at the Festival Arena in Dubai, Etihad Arena in Abu Dhabi, and Al Bayt Mitwahid Centre in Sharjah to prepare 20,000 packages for Palestine.
WE SAID THIS: Don't Miss…From Gaza To Tokyo: Muslim Community In Japan Protest Against Israel's Bombardment On Palestine