World Health Day: CheckMe App Pays Tribute to Al Qasr Al Ainy Hospital for Their Endless Efforts!
Lots of events of all sorts of themes are celebrated, varying from 'inconvenience yourself day,' to food days, to human rights related days, and the list goes on. World Health Day on the other hand, was just yesterday! In a compassionate move to celebrate it, an application called 'CheckMe' decided to light up the building of Al Qasr Al Ainy Hospital. The event was to show the world one of Egypt's largest hospitals, honoring all of its doctors and medical staff for their endless efforts, time, and achievements. The CheckMe team thinks highly of all medical staff and their services, ultimately transforming this idea into action to give these medical workers the celebration they deserve, especially with their endless efforts throughout the ongoing pandemic.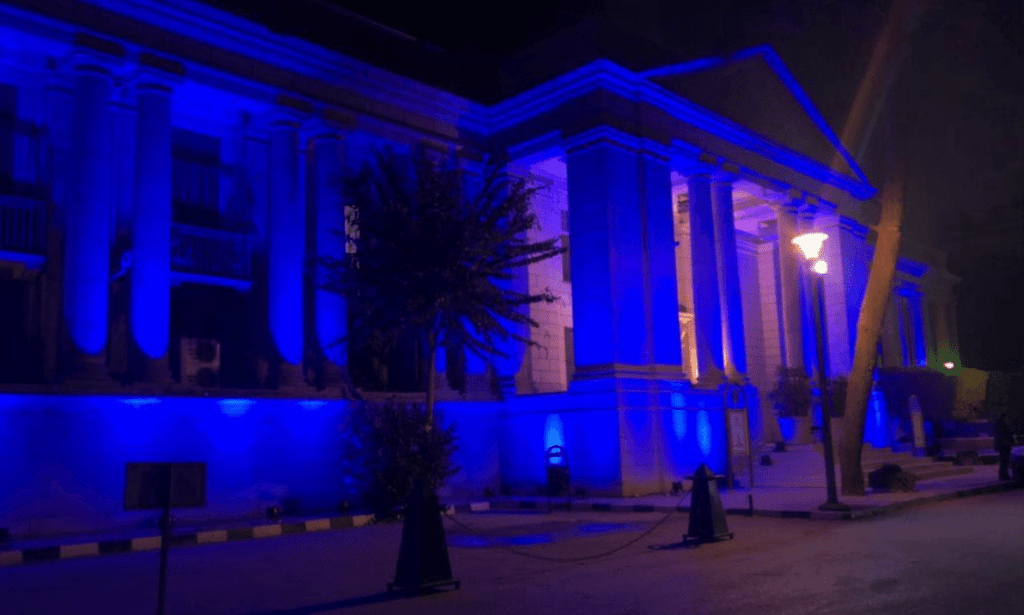 The main aim of lighting up this specific hospital is due to their major role in health care services, and in their battles against COVID-19, providing treatment for everyone free of charge. Al Qasr Al Ainy Hospital is one of the largest and oldest hospitals in Egypt, and receives more than three million patients annually.
What is CheckMe
CheckMe is the first application in Egypt that provides a service for conducting a laboratory analysis from home, by contracting with a group of the largest accredited laboratories in Egypt. This allows its customers to book the analysis in their preferred laboratory, at prices that suit them the most. CheckMe app has attracted more than 10,000 users since its launch in 2020, and is currently available in Cairo and Alexandria. If you're in need for a test, all you need to do is book from this simple to use application, and a specialized team will come to the house within two hours of booking time. They will then take samples, and deliver them to the laboratory in which the reservation was made. Why the hassle if we got CheckMe?