Amany El Cherif is living every fashion designer's dream, but she didn't just settle there, she decided to take it up a step further. Amany will be launching her Venice collection 2018 and here's a sneak peek into the photo shoot, which took place in the cozy canals of Venice, Italy; and frankly, it looks super elegant.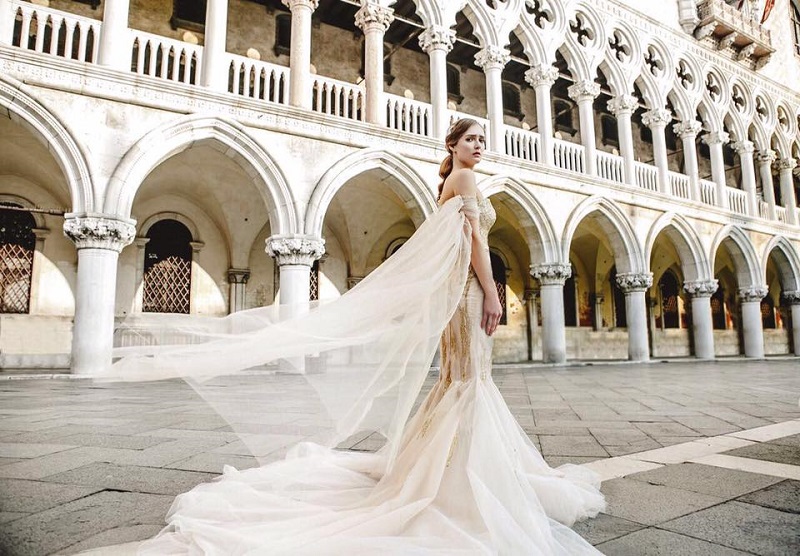 The Egyptian Fashion Designer was originally born in the US but grew up in Cairo. She graduated from Cairo's Ain Sham University. Later on, she received her education from Ducret School of Art Fashion Institute and Rutgers University in the United States. She opened up her first gallery in the US at 1996. She later moved her workshop and gallery to Heliopolis and started an exceptional career targeting the  MENA region.
The shoot was done in Italy to reflect a symbolic collaboration between Italy, the city of fashion, and Egypt, for its growing fashion sense. Also both countries had a parallel ancient history with fashion. The collection consists of modern romantic bridal and engagement dresses. Lace and silk tulle are the main fabrics of the collection.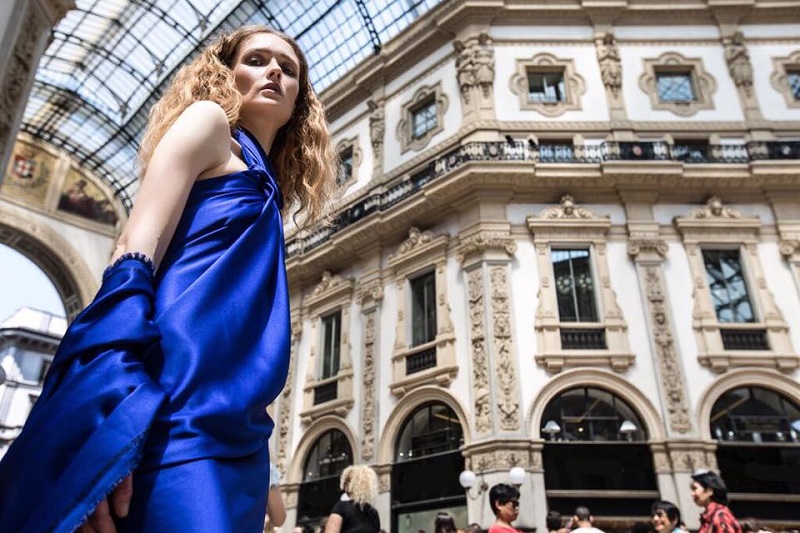 "I am very precise and accurate when it comes to my dresses," the fashion designer told us. The dresses look very authentic and rich in detail. El Cherif's general sense of fashion is very stylish, chic, and it reflects her appreciation to her feminine side. El Cherif has taken inspiration for her collections from everyday life, believing that the clothes are "less important" than the person wearing them. She has created a trademark style that is modern, pure, and elegant; which has attracted a lot of admirers.
Since 1999 till now, wearing Amany El Cherif 's designs has been seen to reflect one's character. So you can imagine what it says if a bride would wear Amany El Cherif's designs on her wedding day!
WE SAID THIS: Stay tuned for the Venice collection and also check out her other collections on her Facebook page.