With consumerism on the rise in the region, the demand for buy now, pay later platforms has accordingly increased. Buy now, pay later (BNPL) is a financial solution that allows customers to pay for goods in installments, at a later date and with different interest levels. The Middle East region has witnessed a noticeable increase of BNPL solutions in the past year, with more than 10 main players who have already raised notable funding. There are several factors that have contributed to this surge, including financial uncertainty; the increased number of e-commerce platforms, the COVID-19 lockdown, and leveraging on the fintech momentum in the region. Surely, installments have been around for quite some time for big investments like cars and homes but what caught our attention was paying in installments for everything from clothes to beauty products, trips and even night outs. This got us wondering whether the buy now, pay later culture is a burden or a boon on our finances. Is it possible that those buy now, pay later platforms are shaping our purchasing behavior in the future?
A Blessing
For many, BNPL is a culture with many economic benefits. Those platforms across the region are fighting stigmas and raising awareness when it comes to financial literacy and empowering the consumer. Financial inclusion is a regional subject matter that is addressed by BNPL providers. It aims to provide equal opportunities and access to financial services to all. According to the World Bank report, 168 million from the MENA region lack access to basic bank accounts. BNPL providers have an important role to play in bridging the gap between those with no access to financial services.
Amongst its other advantages is that BNPL eliminates the hassle surrounding cash on delivery payments which accounts for 64% of online sales in the region. Merchants continue to suffer losses from COD payments, but BNPL solutions allow customers to pay after their order has been delivered thus eliminating the cash collection struggle. Saudi Arabia and Egypt are amongst the companies looking to transform their financial services into cashless ones and this is aided by the BNPL providers offering online payments.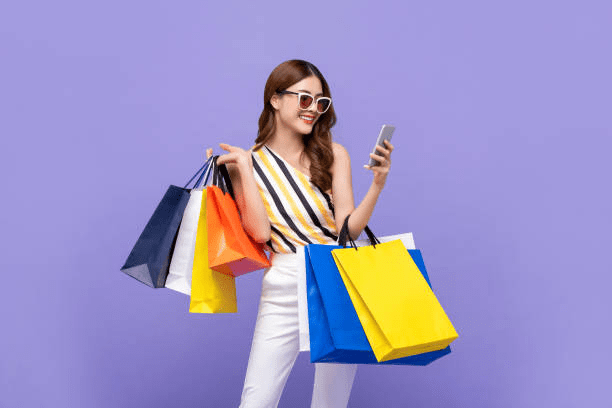 From startups to global companies, there are many BNPL providers in the region offering innovative products and services for consumers in the region. Tamara, Tabby and Postpay are amongst the leading providers in the region. As the market gets more appealing, the increased competition is likely to better the product and price for consumers and all of those looking to stay will better their game. More providers in the region are creating partnerships and deals with both financial services and merchants which gives more variety to the consumer. For instance, Spotii is a BNPL provider that operates with more than 650 merchants.
A Boon
For some, the BNPL culture compromises their future financial security for instant gratification. In other words, if you are choosing BNPL it probably means that you are not financially capable of buying something right now but wish that you could tomorrow. The fact that there is no guarantee is what makes it a debt trap or a financially draining option for some. The fear is that the debt could continue to accumulate and interest could continue to increase. According to a report by MENA bytes, consumer lending is one of the most regulated sectors in our region and those offering BNPL solutions will continue to be under scrutiny from regulators. That is because many customers opt for BNPL when they can't afford to pay for their purchase fully. Also, many of the installment services target young buyers, and that creates a problem in the sense that several of them lack the financial discipline and are blinded by instant satisfaction. The MENA region is one with an emerging young population where financial literacy still has room for growth, therefore it may take a while before the region is ready to optimize BNPL solutions. Both of these consumer segments are considered high risk as some fail to pay their loans and could get debt-ridden. Regulators are constantly looking for ways to protect those consumers from BNPL providers promoting impulse purchases.
The BNPL concept is now applied to many products and services, the essential and the inessential ones. Across the region, you may come across many who believe that paying in installments is for certain products/ services and should not be normalized across all product categories. You may have come across, ValU an Egyptian application that has gained popularity for offering BNPL products and services. Although many of their offerings are appealing including travel and electronics, their recent offer for a dinner or a night out at a prestigious restaurant has struck controversy. Is a night out really worth opting for a BNPL solution? The concern is whether this culture will lead to irresponsible consumer behavior in the region and turn into increased consumption.
In order to settle this debate on BNPL culture, it's important to consider raising awareness when it comes to financial literacy and inclusion. Evidently, BNPL providers offer economical benefits that can be favorable once managed correctly.
WE SAID THIS: Whether it's a boon or a burden, the BNPL services are surely shaping our buying behavior.