Using Talent To Fight Against Oppression: The Cabriolet Film Festival Announces Its 14th Edition Under the Theme "Weird"
While Lebanon has been through many unbearable hardships it manages to continue to flourish through its art. The pain that Lebanese have seen shone through incredible raw work which has ended up in festivals. The country highlights these artistic visions and minds in several festivals that are noteworthy; however, one festival, in particular, has piqued our interest due to its clear yet informative point of underscoring Lebanese filmmakers. The Cabriolet Film Festival has officially announced its 14th edition. Thereby, the theme for this year's festival is "Weird," with the goal of representing people's freedom to express their emotions, redefining normalcy, and using talent to combat fear and oppression.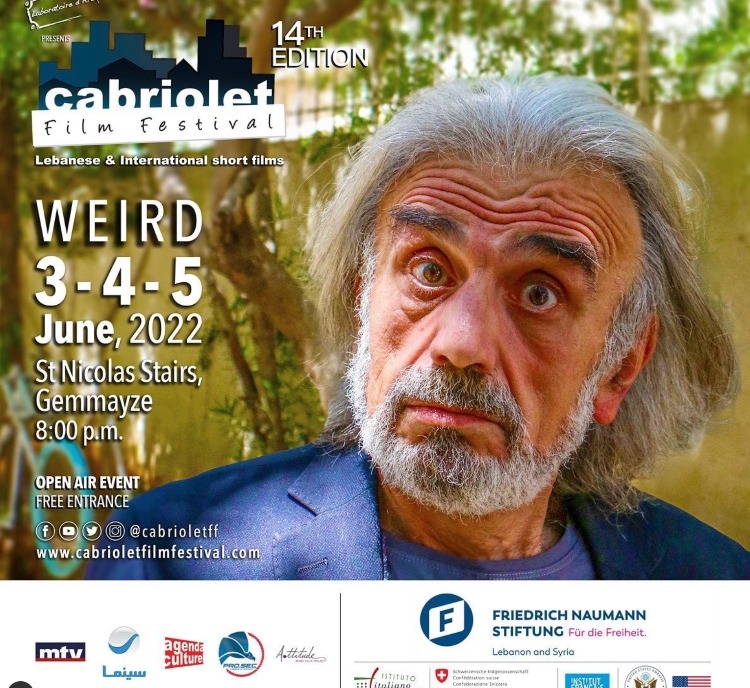 The festival, which will take place from June 3 to 5, aims to demonstrate how the "Weird" theme has come to depict how acceptance has become a "secret force behind achievement" during the country's challenges, according to 961 Magazine. The Cabriolet Film Festival has been exhibiting multiple perspectives around a certain theme for the past 13 years, inspired by Lebanon's journey through hurdles, and bold and painful directions.
This year's event will feature over 20 short films by local and international filmmakers in the stunning outdoor setting of Gemmayze's St. Nicolas Stairs, also known as the L'Escalier de L'Art. It is located in Ashrafiyeh, Beirut, between Saint Nicholas Church and Rue Gouraud-Gemmayze. The 125 steps and 500-meter span of the staircase make it a famous tourist site in Beirut due to its proximity to the Sursock Museum which is a symbol of Beirut's renaissance, and the Orthodox Archbishopric of Beirut in Rue Sursock. But what makes it so wonderful? Since 1973, it has served as the Middle East's longest stairway, hosting a variety of exhibitions, festivals, and outdoor cinema screenings.
Finally, the festival is about embracing our diverse and encouraging public participation in the Lebanese cinema industry, particularly short films that show the hidden brilliance and artistry of some Lebanese directors.