15 Quotes from Omar Samra's TEDxBEND Talk that Will Emotionally Destroy You for All the Right Reasons
As a public, we've followed Omar Samra's journey since he first captured our imaginations and made our hearts burst with pride, standing atop the world's tallest peak hoisting the Egyptian flag. Since then, we've celebrated with him, mourned with him, and followed along as he conquered the globe's most arduous destinations and life's most challenging lessons.
This April, Samra traveled to Bend, Oregon in the U.S., where he delivered a TEDx talk that was released online just last week. In the early days of the inspiring Egyptian's public speaking career, he spoke of the inherent power of the human soul and our ability to achieve anything we put our minds to. Last we heard from him, he was sharing his personal story of loss with millions on Humans of New York, resilient in his vulnerability. The lesson then was about overcoming adversity: Love conquers all.
His most recent talk reveals an evolved Samra, whose message now is of healing and the power of letting go that which hurts and hinders us. He reminds us that everything happens for a reason, that pain is a path to growth, and that we're all in this together.
Here are some of the most powerful quotes from Omar Samra's TEDxBEND talk that will probe you to reflect on your own journey and remind you of what's most important in life:
Have you ever looked at your life and pondered how much control you actually had? Well, I have. And I felt completely helpless at first. But then I realized that through embracing this uncertainty and lack of control lies the source of infinite power, the ability to overcome any adversity…
The most profound concepts in life often are [simple]. But we can't just read about them in books, sometimes we have to experience them ourselves. And often, we suffer, so we can truly learn to let go.
Some things in life you can't change, or wouldn't even want to change if you could.
If we're totally present, if we work really hard at something, we can influence the cards we're dealt in life.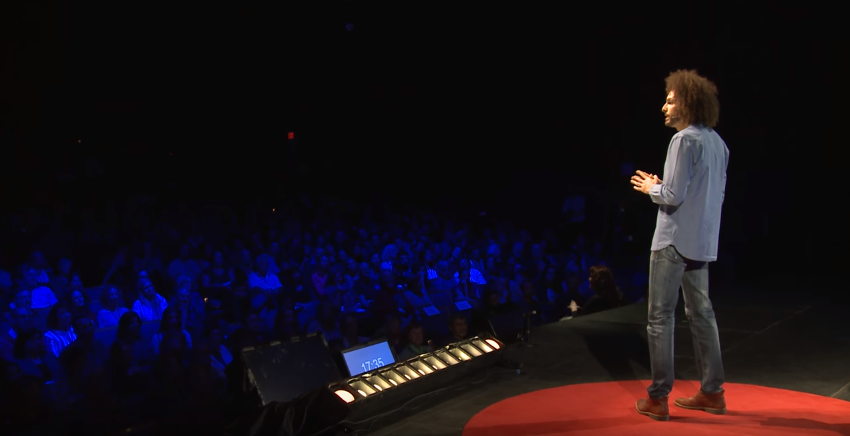 Back home, away from everything, I would sometimes scream so loud just to drown the voices in my own head. How does one rise out of a struggle like this? They say that even in darkness there is light, and now I know this to be true. It emerges ever so slowly and grows even slower.
In my darkest moments, I didn't care what became of me, but I still cared deeply about making my wife proud and being the best father I could be.
Until this day, when I'm working on the charity, when I'm spending time with these kids, I can feel her angelic presence around me and I know then that she's proud of the work that I'm doing and she's smiling down, and that makes me smile as well.
Here I was, this broken man, who had made it to this incredible place. It felt like maybe after all this digging and suffering and pain, I had somehow shed enough layers that I was one step ahead of my troubled mind. But nature has this habit of teaching us life's most important lessons.
I had just lost this little toy, but it seemed to me I was experiencing the same pain and loss all over again. Why does life have to be so cruel?
There are no accidents in life. Adversity is just an opportunity for us to grow. We have to learn to let go.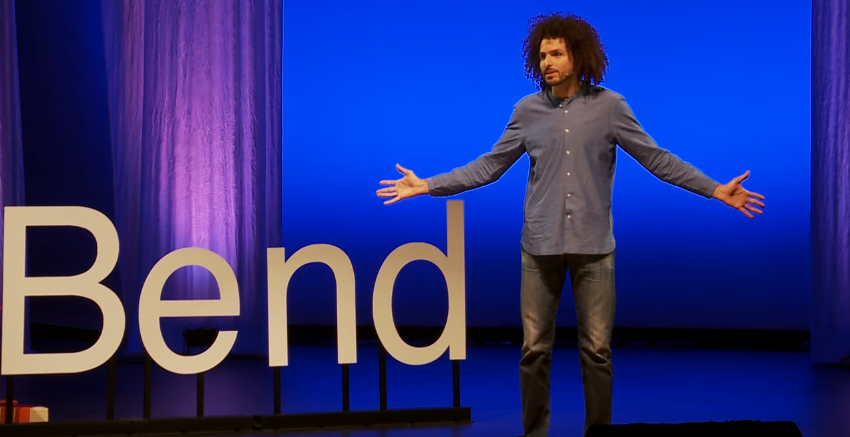 I understood how to love and let go of attachment at the same time. I still feel the pain, but now I understand that she has her own journey, and for now I have mine.
I've had a lot taken away from me, but now I understand that the universe ultimately has its own way of being benevolent and fair.
And now I understand that we are all here, together, on this earth for the exact same purpose: to heal, and to help heal each other.
My wife, both in her life and passing, have taught me so much about this life: about the power of vulnerability, the power of letting go, about being more of the man that I can be, more of the man that she knew I could be.
The man held the knife just above her palms, and then he started to shake. And then he wept. And then he howled like a wolf, and then he wept some more. And finally, he was able to let go of the knife. But before the knife would touch her palm, it exploded into light and went everywhere. This is what happens when we let things go: They turn into light, and they go everywhere.