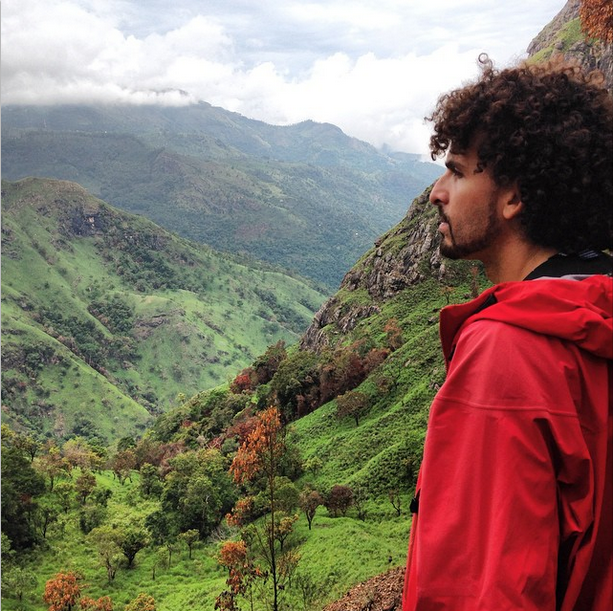 "I feel relieved. I also feel a little bit numb. I'm still trying to grapple with why I feel the way that I feel," Omar Samra tells me.
It's been about a month since Omar became one of 33 people in history to complete the Explorer's Grand Slam: climbing the highest peaks on every continent and skiing to both poles.
"I mean, the easy answer is to say that I feel really happy, that I've accomplished all this, that I feel very proud of myself – and surely there are elements of that, but I don't necessarily feel that those are the major emotions that I'm feeling right now," he continues.
By now, we're familiar with his story, summed up by his Instagram bio:
"Father | 1st Egyptian to climb Everest+7Summits & Ski to 2Poles | Founder & CEO @WildGuanabana | Motivational Speaker | Toy Runner | Future Astronaut"
"I think the feeling of numbness comes from the fact that no matter what it is that you're doing, if you keep doing it, if you keep going on one track over and over again, eventually, there's a diminishing feeling of a sense of achievement that you get with time because it becomes almost robotic in a way," he explains.
In a culture so steeped in tradition, Omar has consistently done things that no Arab before him has. Apart from his checklist of accomplishments and photos proudly hoisting the Egyptian flag against a backdrop of severe landscapes, he is a pioneer in his industry, arguably the sole seed from which sprung a collection of "adventure travelers" and "motivational speakers" in the Egyptian market.
And now, with the Grand Slam behind him and awaiting the pace of technological progress to catch up to his ticket to space, he's at a sort of crossroads.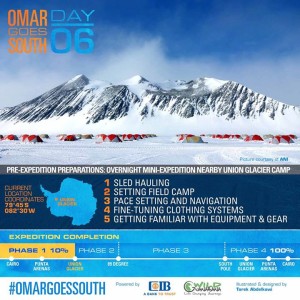 "People have a romanticized view of what adventurers do," Omar says. "Any adventurer is obviously fueled by passion and love for nature and desire to push themselves, to push his own boundaries, discover where his boundaries truly lie – that's always going to be there. But the amount of discipline and organization and analytical thinking that goes into putting together an expedition is crucial. And people don't think of that."
I've had the opportunity to meet and interview a number of adventurers, people who have made careers out of their incessant yearning to break the bounds of their own and others' expectations. Some are in it for the thrill. Some are in it for the accolades. Omar Samra is in it because he believes it's his life's purpose.
"I believe that – I don't know if it's arrogant to say, but I do believe that I have the ability to inspire people," he ventures. "And Marwa believed that I did. And I know that one of the ways that I know how to do that is to go out there and push myself to the limit and back and tell the story."
By now, we've also seen the heartbreaking series of Humans of New York posts that revealed memories of his greatest struggle, the passing of his late wife Marwa Fayed in 2013.
"Doing the Humans of New York thing was probably the most out-of-comfort-zone thing that I've ever done in my life," he tells me – a comment that sheds light on his private persona: physically demanding feats of humanity are, for him, familiar territory, but being emotionally vulnerable is terrifying.
"Because here I am, having not shared any intimate details with anyone else other than less than a handful of really close friends and really close family, to then, all of a sudden, have 80, 90 or 100 million people read it all over the world," he explains.
"I knew that I would need to be able to tell this story. Then I had the fortune of meeting [Humans of New York founder] Brandon Stanton and it was like a fortuitous sequence of events right about the time when I was grappling with the idea of how can I – you know, I still don't have the ability to articulate the story, to process the emotions in the right way, to be able to talk about it without it being too painful and everything else – and how can I incorporate that into who I am? How can I incorporate that in my talks? How I show up every day, that being part of me."
"The more true you are to yourself, the more vulnerable you can be, the more you will touch people," he posits. "Perversely, the more vulnerable you are, the more powerful you are. And it's a difficult lesson for me to understand, but I'm beginning to understand it."
In his public social media posts about his expeditions to the poles, which provided near real-time updates of Omar's progress, he shared the mechanical details of his trips – coordinates, kilometers, physical health, percent completed – but offered little insight into the intense mental and emotional maelstrom that he was experiencing.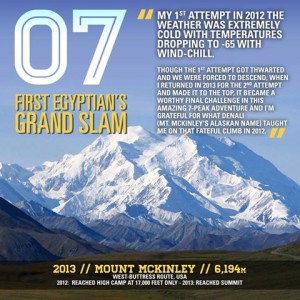 Marwa died shortly after giving birth to their daughter, on the heels of Omar's conquering of the Seven Summits; so among his expeditions, the two poles were his most personally grueling.
"Marwa passed away right after I came back from Denali, and after that happened, I don't think I was certain that I would continue the Grand Slam," he reflects. "I had lost everything inside me that would push me to do something like this."
The poles expeditions entailed eight-or-more-hour days of trudging through a white void of ice in heavy winds and extreme cold, surrounded by a bleached, otherworldly landscape illuminated by a blaring sun.
"The idea of being in a place where I was just immersed in my own thoughts – because of what happens in this sort of environment, this melodic pace and everything, if you don't have the right mental strength, it's just going to crush you."
On Dec. 25, 2014, Christmas Day, Omar was en route to the Geographic South Pole; he transmitted a photo of a makeshift doll for his daughter with the caption, "Merry Xmas Teela from Antarctica :)".
"It was very difficult dealing with my thoughts and dealing with my emotions back home, let alone in that kind of environment where it's just isolated," he explains. "Everything gets taken off and all you have is now your mind to deal with, because there's nothing else. That's very difficult. And I didn't know if I could actually handle that."
Psychological pressures aside, the physical journey to the North, which Omar made in April as the last element of the Grand Slam, is unanimously considered by professionals as one of the most dangerous treks on the planet.
"Once I committed to the Grand Slam, knowing myself, I wasn't going to just back out with one or two expeditions left, I knew that I had to finish this thing that I've taken on – it's just part of my DNA," he explains.
"Eventually, I got to a point where I felt that I could take it on, and I can tell you that the last two expeditions were extremely difficult for me on that level. There were times when it was very dark," he shares.
The trauma of Marwa's passing remains visceral. Yet so does their profoundly transcendent bond; the legacy of her generous soul is undeniably thriving. The hashtag Omar used for his poles expeditions was #LoveConquersAll, a touching tribute to her monumental role in his story.
"I'm still grieving. I'm still experiencing the pain of loss almost on a daily basis. But I choose to keep going because I know that this is what Marwa would have wanted. I choose to keep going because I know that's what I need to do for my daughter. I choose to keep going because of what I believe I can offer everyone else. And finally, I choose to keep going because of me, somehow, at the end. And probably, I don't care so much what becomes of me. And I think that's maybe a natural thing to feel in this sort of scenario," he wonders.
Omar's story has always resonated with Egyptians, who were proud of this anti-hero who overcame asthma as a young boy and the rat race existence of an adult to literally plant the flag of Egypt at the heights and ends of the globe.
But the tale of his personal tragedy has added another layer to the public's relationship with this man. For who in Egypt, especially over the last tumultuous decade, has not experienced unspeakable loss? Yet, somehow, life grinds on in this inimitable land of hope and fear, passion and resilience.
"For a very long time after everything happened, I couldn't go to work, I would come to the office months later, I would sit for like a whole day and I only get 15 minutes of work done," he tells me.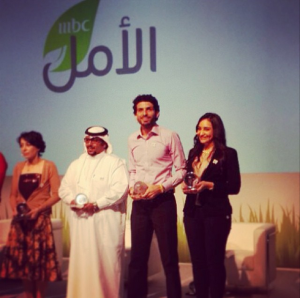 "The Toy Run [a charitable organization for orphans that Marwa started in 2010] is basically what brought me back to life. When I decided I was going to do something with that, all of a sudden, I went from working 15 minutes a day to working 15 hours a day nonstop," he recounts.
"It gave me purpose and drive and I felt that the work I was doing meant something. And I did that for like four months nonstop, and eventually, when the Toy Run got to a certain stage and won Humanitarian Project of the Year, I felt that that part of my work was rewarded," he continues.
"And then I was able to then bring the company [adventure travel specialists Wild Guanabana] back to its feet, because everything had slowed down to a halt, where we were four people and then, obviously, it became three, and then everybody else wanted to leave because Marwa was such an integral part of the company and I had to basically rebuild the company from scratch," he explains.
"And then in a span of just less than two years, we've come back up again to 11 people and the company is better positioned now than it ever was," he says. "So that's been an uphill battle in itself."
As Omar has evolved, so also has his message. It is no longer just about achieving – reaching the peak – it is about overcoming – surmounting even the tallest obstacles and journeying through, one foot in front of the other.
"You know, I think people approach loss or approach difficulties in life like, let me process that first, let me heal first and then get on with my life. I don't think life works that way," he asserts.
"I think you just need to keep going. You just carry whatever it is that you're feeling. If you're broken, you just push on, and you heal, or you figure it out, or you process as you go along. Life doesn't – nothing stops for you. You have a choice to halt and crawl into a ball and life just passes you by" he says. "I think the right move is always to just keep going."
"I believe somehow that if you've been dealt a difficult hand in life, basically, because you've been handed that, the cosmos already understands that you have the ability to deal with it and it understands that this is exactly what you need to grow and elevate yourself to the next level of spiritual growth," he explains.
"And you always have a choice, whether to take that on and go through that pain and challenge and that hardship, and to be able to rise on the other side and potentially be stronger and be able to influence more people, or you can just decide to exit and say to yourself, that's it," he continues.
"The objective in life is to apply yourself, constantly, to whatever it is that you're doing, with purpose and be present in everything that you're doing. The process, the endeavor itself, is the purpose," he explains. "And it's not necessarily achieving or not achieving a goal. And of course that sounds cliché and cheesy, but it's all about the journey."
While Omar's journey, with all of its peaks and valleys, is singular, it's also a reflection of all of ours.
"I've always seen life like a big highway where you're always going to have exits," he tells me. "You know, you're driving on a highway and there's this exit to this really nice beach, tropical place, where you can go and chill… You constantly see people like, 'Oh, my ambition is to live on the beach and just relax for the rest of my life…' or 'Oh, my dream is to buy a boat, chill and go fishing every day ' or 'Oh, my dream is to buy a farm and eat from the land'… Personally, I don't necessarily see life this way."
"I would love to do any one of those things, but I don't believe they are an end in themselves," he explains. "If they are, then basically, you are saying, 'I give up'.
Our objective in life is to push on, to endure, to survive… in order to make a difference in the lives of others, to better humanity even in some small way. During that journey, we may find fleeting moments of happiness throughout, and we should absolutely cherish those, but if you intend to grow, then there will be pain and there will be hardship," he asserts. "That's just life."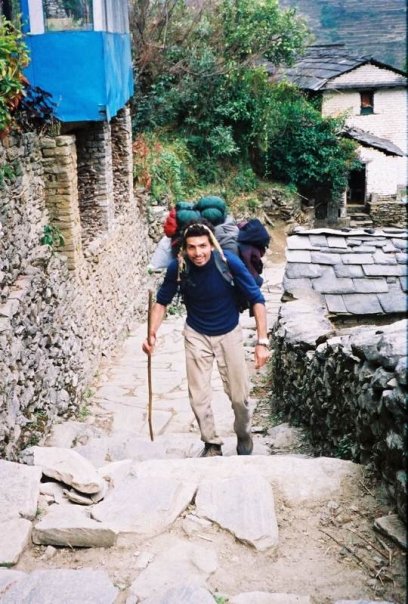 "The only way to be able to receive these pure moments of clarity and happiness is to constantly be in a state of doing, constantly ask questions and never give up," he explains.
"Part of being happy is to have that element of unknown, of not knowing what life has in store for you next year, or in five years, or 10 years," he tells me.
Omar is a paragon of inspiration to so many. Within this framework, he draws a sense of responsibility, fueling a near-obsessive and relentless drive to reach people with his message. He is achingly self-aware, wildly determined and yet, grounded.
"For the things I desire, the things that talk to me, the things I'm passionate about, I believe there's very little that I'm not capable of doing. And I think that's true for everyone," he asserts.
"I've had many false starts in business, in adventure; I've had many climbs where I haven't reached the summit; I've had times when my health failed me, lots of different things," he shares. "And I've probably learned from these things more than anything else."
"I've accomplished some things, and those things have made me understand more of who I am and what I'm capable of and where I can go and how I can influence people and how I can change the world in my own way," he reflects. "And I have every intent to do whatever is necessary to get there. And that, for me, is where I have found and will continue to find fulfillment."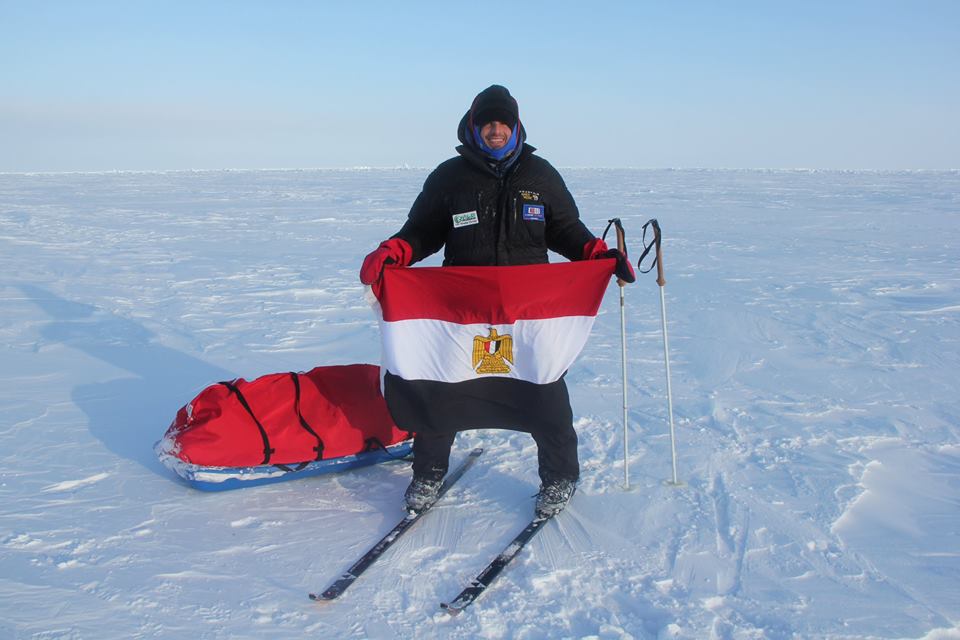 Standing at the North Pole, Omar saw before him a vision of the horizon falling away, dissipating into pure white. What are boundaries but obstacles often we impose on ourselves? This is Omar's challenge to himself, to Egypt and to us all.
"Now, it's a two-folded purpose: One is I want to prove to people that they can truly achieve whatever they set their mind to, just as I always endeavored to do before, but second of all, I'm also telling people that no matter what life throws at you – and I've probably been through some of the most demanding things that could ever happen to someone in their lifetime – you can keep moving forward even if it's one step at a time; but here's the thing, I don't want to just survive it, I want to achieve – I feel that this sends a stronger message," he asserts. "And I know that this message is there, and I know that it's powerful. And if it can impact one person, then it has changed the world."
WE SAID THIS: Don't miss Q&A: Omar Samra, Founder of Wild Guanabana.