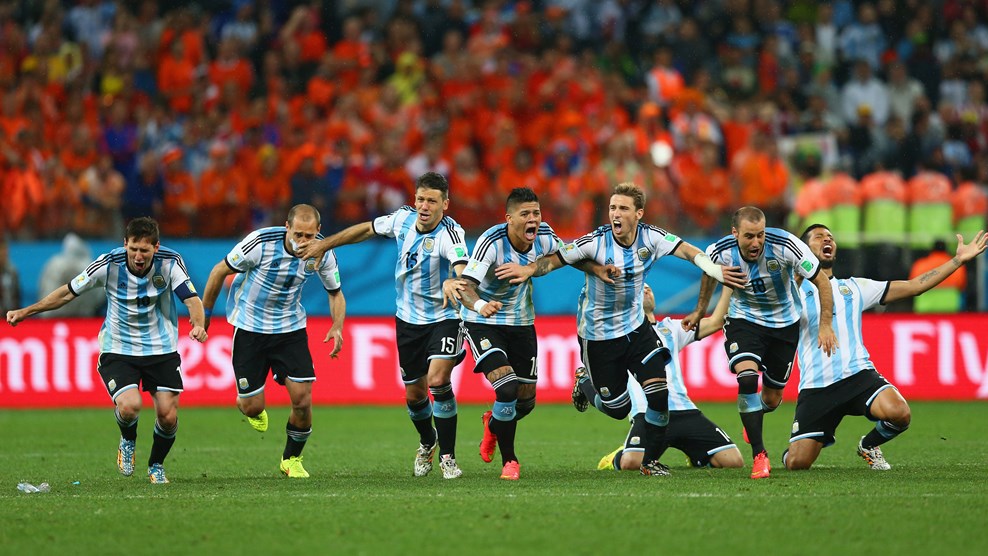 Within the first five minutes of the semifinal match in Sao Paolo, I knew that the game would end it penalties. Argentina took charge almost immediately, compensating for Angel Di Maria's absence due a thigh injury. The Dutch were stifled and crammed into their side of the field, Robben and Van Persie both unable to do anything.
The Argentinians threatened Cillessen a handful of times, the most notable of which was Lionel Messi's missile shot straight into the goalkeeper's hands. Lavezzi constantly darted up and down the field trying to create opportunities for La Albiceleste, but no one was able to get passed Vlaar, who did his fair share of defending the Dutch goal. Martins Indi basically body slammed anyone who dared to approach the Dutch goal, and got carded as a result. Palacio (and his disgusting rat-tail) replaced Higuain but did little to up the ante for Argentina.
The second half saw the Oranje reciprocate pressure on the Argentinians, but the game was still a snoozefest. Extra time began with a third and final change from Van Gaal, bringing on Huntelaar for Van Persie (who had played mediocrely through the game). That substitute subsequently eliminated the option of swapping goalkeepers, which ultimately dashed the Dutch's hopes of reaching the final.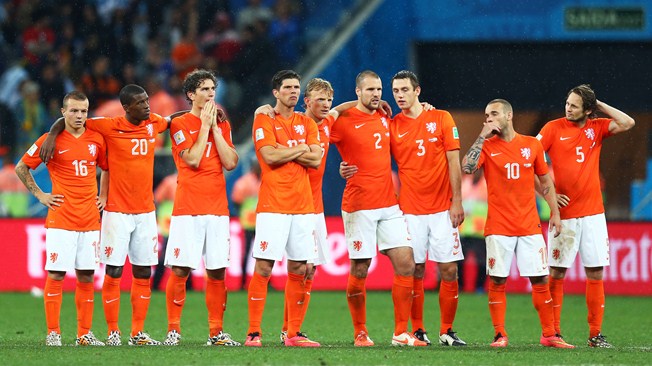 The shootout began with Vlaar, and that signaled the beginning of the end for the Oranje. Romero, who had seen very little action throughout the whole match, stepped up to the plate and delivered a stellar set of saves for the Albiceleste, while Cillessen's confidence crumbled as shot after shot made it past him and into the net.
Argentina will face the (frightening and somewhat deadly) Germans on Sunday in Rio De Janeiro, whilst the Netherlands will meet hosts Brazil in Brasilia on Saturday.
WE SAID THIS: Do you think Brazil lost their semi-final match against Germany on purpose?