The Germans played very well. Exceptionally well. Nobody can deny the amount of determination the Germans have invested in winning this game, but on the other side, some of us cannot deny the amount of laziness Brazil demonstrated during the game.
It's almost as if they wanted to lose, as if they didn't want the World Cup to have their names on it. Brazil simply gave Germany all kinds of space you would never see typically given by a Brazilian defense line.
I snooped around the internet for rumors and conspiracy theories and that's what the world has been talking about:
1. They didn't want to win without Neymar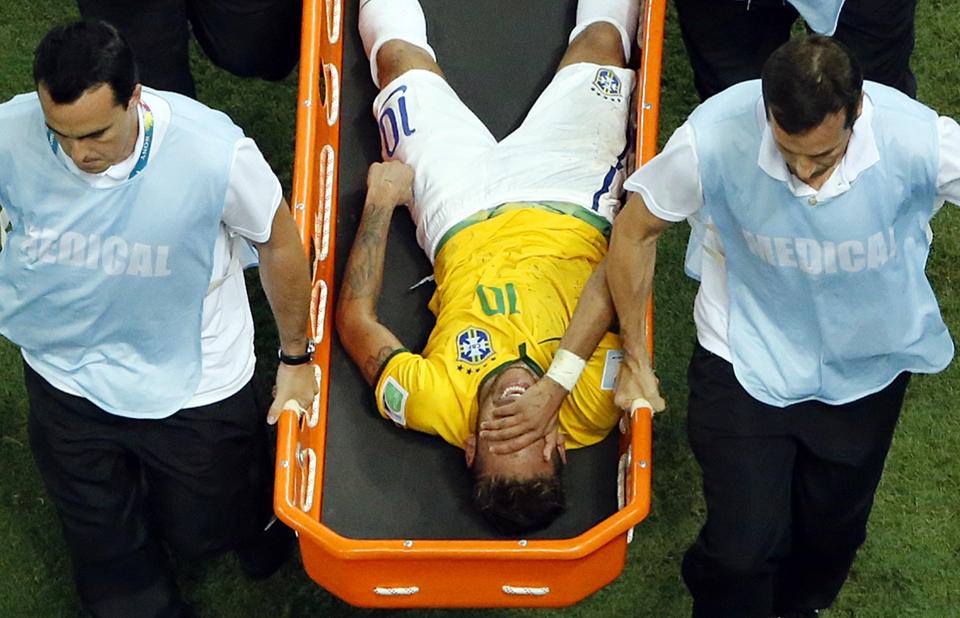 22-year-old Brazilian National Team and Barcelona player Neymar was kneed by Juan Camilo Zúñiga, Colombian National Team and Napoli player. The kick was so hard, Neymar had to be pulled out of the game on a stretcher and hospital scans revealed later that he had fractured a vertebra in his spine. This is said to have added emotional strain on the team and led to the traumatic loss.
2. They wanted to spark a riot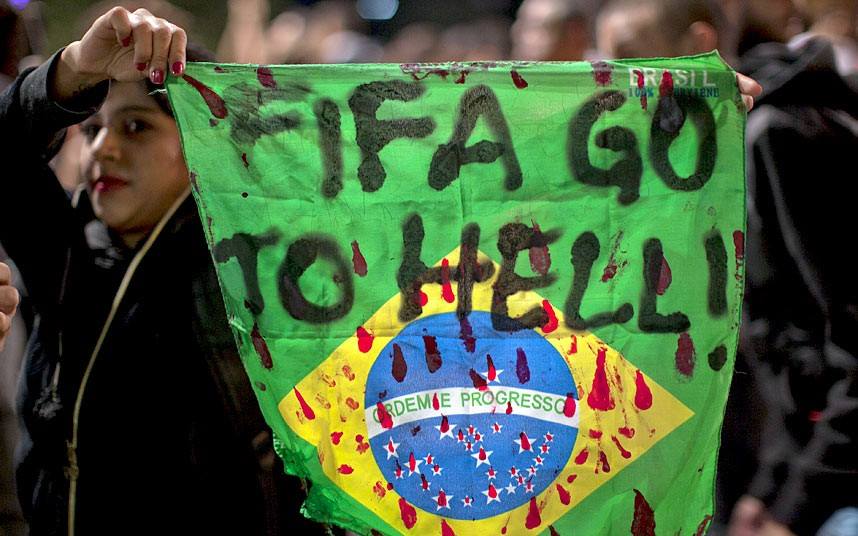 Brazil has witnessed all forms of corruption in order for this World Cup to come to life. And this match was just the right moment for the players to show their support towards the Brazilians population and the poverty it suffers from.
This theory also states that the players wanted the government to understand that the people are the ones who get to decide on the success and failure of governmental plans, and that what the players did during the game was some sort of demonstration in solidarity with the nation-wide demonstrations against poverty and corruption.
3. The Brazilian government owes Germany 2 Billion dollars in debt
With Germany winning this game, Brazil's debt has been wiped out and the stadiums are all paid for.
4. Just to make an old man cry – THIS MAN HAS BAD KARMA!
5. Scolari didn't set up Brazil to succeed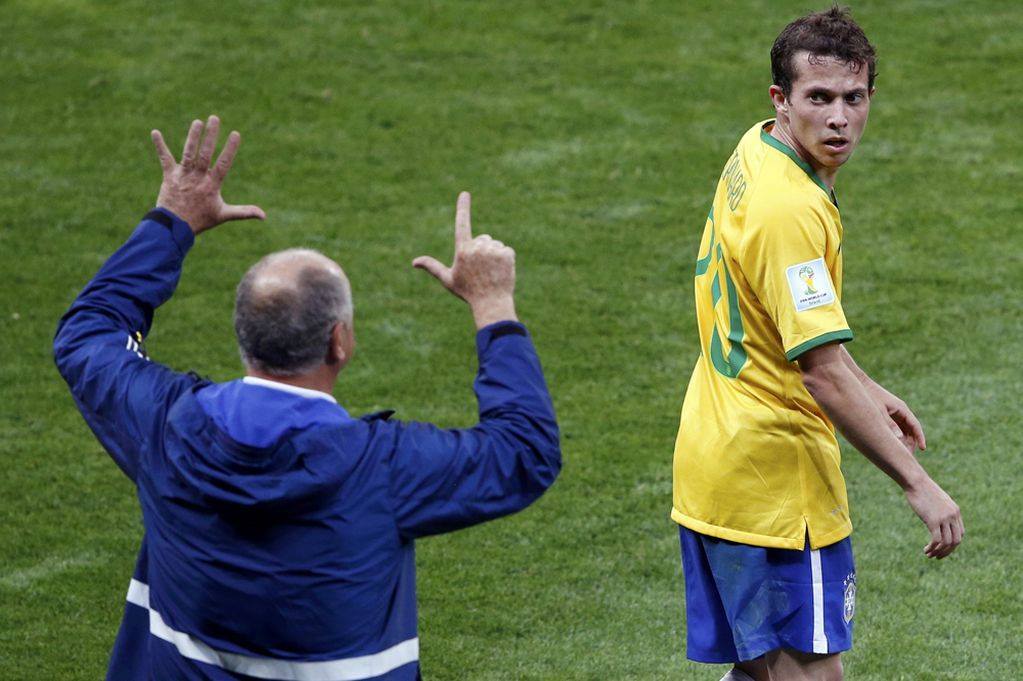 There were tough selection choices after the suspension of Silva and the injury of Neymar, and Scolari definitely chose the wrong replacements.
While from a tactical standpoint, this was like a video game where Germany knew the secret winning combination and continued to use it and Brazil never figured out how to stop the bleeding.
By looking at the starting lineup, you could easily tell that Germany was built to beat a side like this. There were several obvious reasons that were easy to see but there are pretty systemic reasons why the Brazilians weren't put in a place to succeed.
And my question to Mr. Scolari, WHY WAS DAVID LUIZ IN THE CENTER BACK POSITION WHEN EVERYONE KNOWS HE IS A BETTER MIDFIELDER THAN A DEFENDER?
6. Germany won fair and square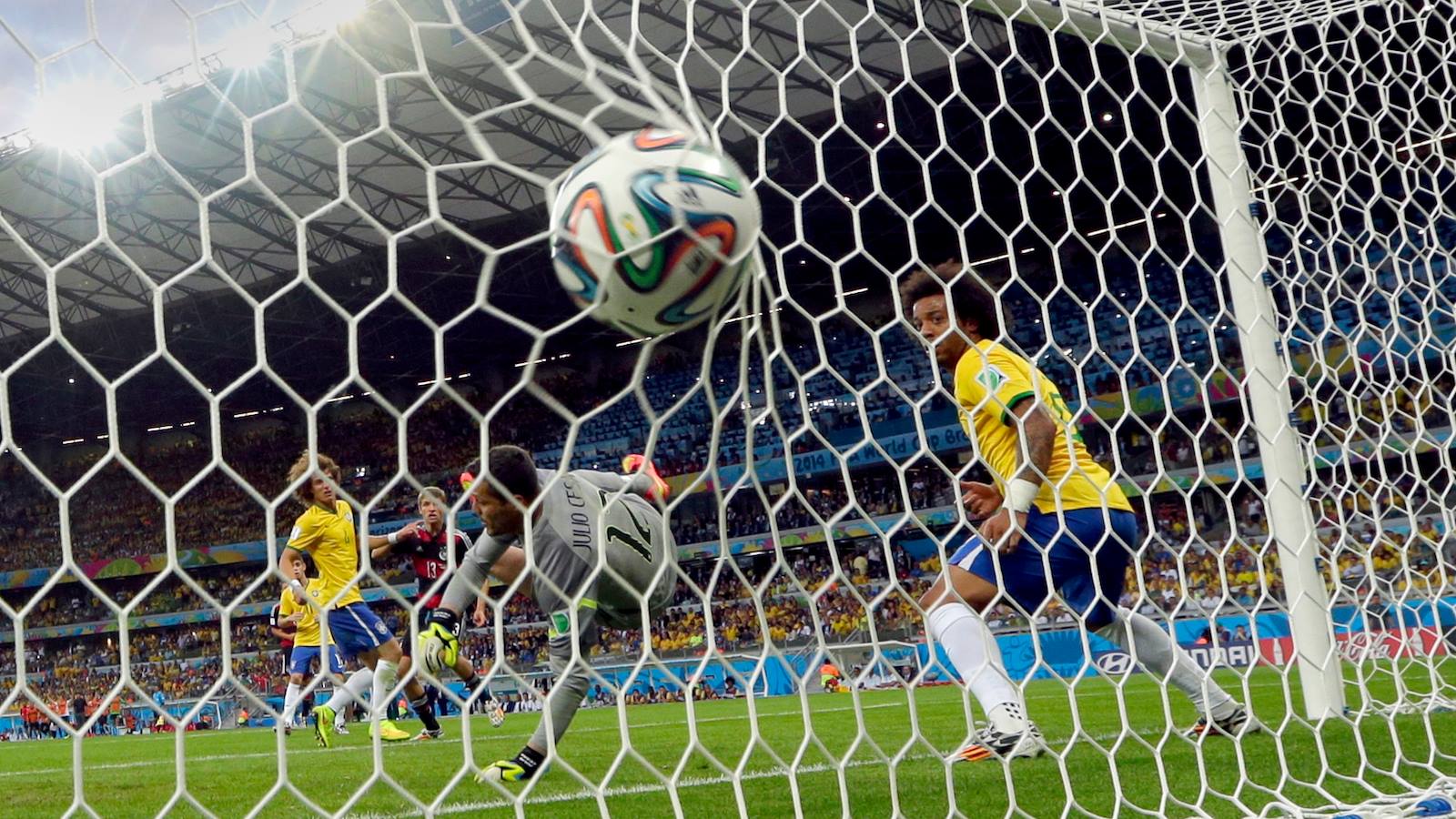 Maybe there is no conspiracy; maybe everyone just did their best with what they had. Brazil tried to play an emotional game and it backfired while Germany had a very confident backline, very dynamic midfielders and forwards who are exceptionally clever with their ball movements and are still able to play defense.
As a whole, Brazil team's strategy, body language and overall approach towards the game was wrong, and they got completely outplayed and outclassed, becoming the first team to go home without taking a plane.
WE SAID THIS: This is a match people will be talking about for years…