Jana Diab's Song Just Got a Remix That Will Make You Dance All Night
Arabs fell head over heels when Amr Diab's daughter, Jana, introduced her voice to our ears. The songstress released her first song Mouth Taped Shut via her Instagram account and YouTube channel and we're obsessed. The song hasn't even been out for that long and it already got a remix worthy of every club and party in the country.
Egyptian duo, Hazem Alaa and Ehab Abdella, fell in love with Diab's vocals and couldn't help but add their own touch. The 18-year-old high school students at Victoria American College are just some of the uprising talents Egypt has to offer. We're proud of you guys. Keep up with the good work.
Listen to their remix of Mouth Taped Shut below: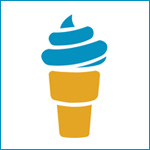 Comments