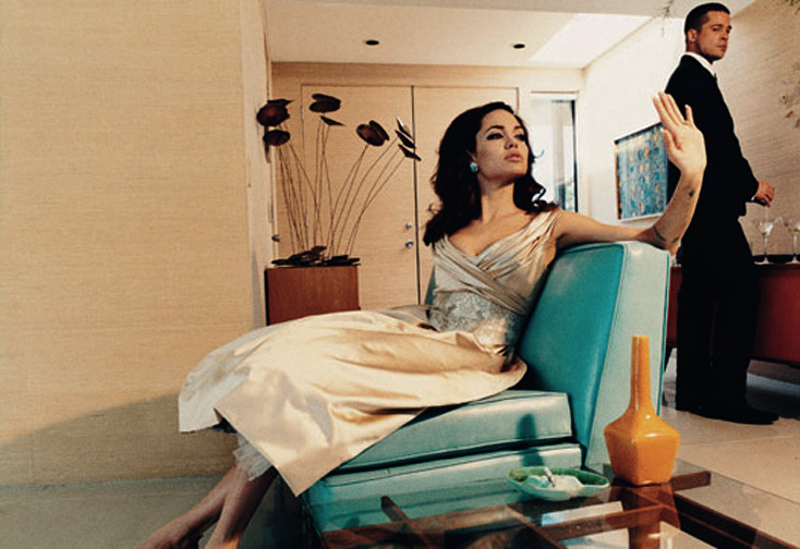 Last August and September were the best two months of my life. Besides getting pampered by everyone, and I mean every single human being in my tight circle of family and friends, I got married to the love of my life. And then I got to roam Europe with my best friend, and now my partner in life, with all of its ups and downs, which was one hell of a trip!
I was so ready to come back home and settle after weeks of hopping from one country to the other. Finally, a cozy home to settle into – every wife's dream, right?
At first, I was all about trying to make the house a home, keeping it clean, having that French Vanilla scent all over the place, using my narrow skills in the kitchen and hoping no one would end up in a hospital the next day. It was all fun and games until I had a huge realization of my new self…
Here are the five most shocking new sides of myself that sneakily crawled out of me over the past month. I hope all of you newlywed wives will relate or else I'll be the only mutant out there (not cool)!
Hi Mom, yes, I'm OCD now…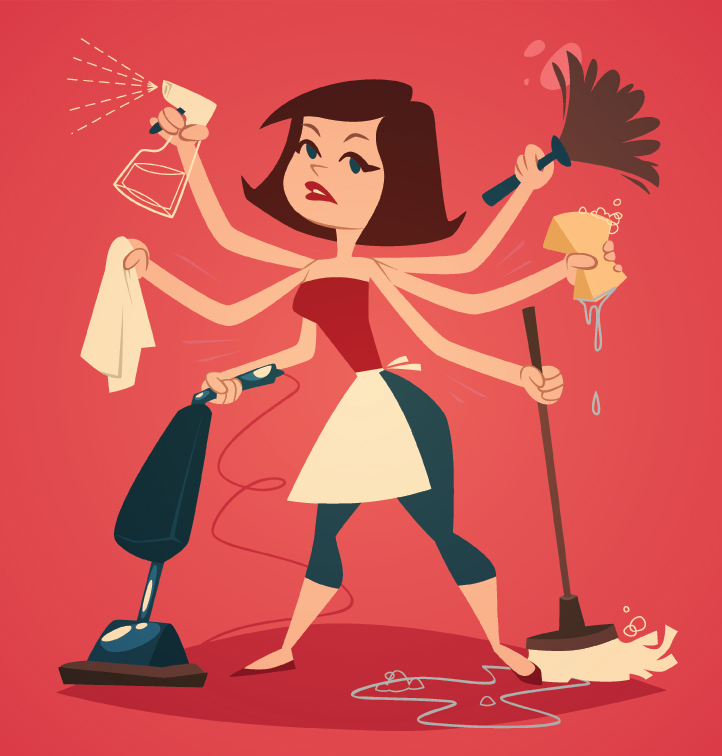 In the first week, it's really nice to bring out the organized and over-the-top hygienic side of you (even though that wasn't your style at your parent's house) to your partner, who you want to secretly impress. So basically, any dirty dishes will be done just after the meal, the sheets will be changed twice a week and so on.
You'd think that that would be the norm for about a week and you'd go back to your old habits, which mama dearest was taking care of, until it hits you: I AM TURNING INTO THE BIGGEST OCD PERSON EVER – I am a younger version of my mother.
Mom was the kind of person who wouldn't rest a minute at home. She'd always have something to do, clean dishes, wash my clothes (or basically take that pile off my big chair in my bedroom and throw them into the laundry basket) – anything you could ever think of.
She was a busy busy bee that I never missed a chance to make fun of. Surprisingly, I turned out to be a mini version of her. Usually, a sane person would chill back after a meal and just wash the dishes at night or something, but not moi. I'd run around in the kitchen and clean everything up just so that I can see the clean empty washing bin.
Before every guest arrives (which happens to be three to four times a week, three times a weekend) I'd run around the –  already very clean – house and clean it AGAIN. My husband: What the fuck are you cleaning? It's already clean, you nut job! But for me, I still have to do it!
So yes, basically, your OCD will grow even further, especially when you conceive your first child. The Joy!
Home Lovin'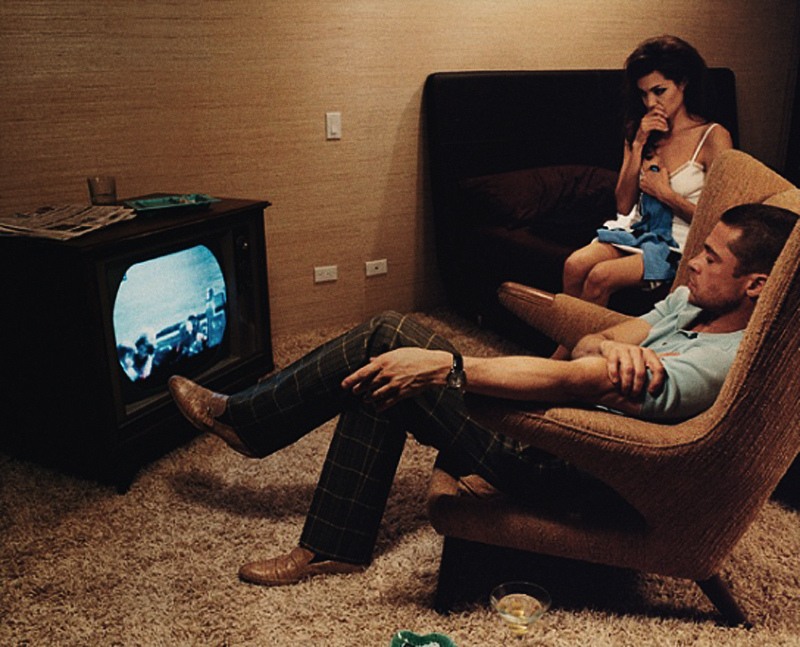 Anyone who knows me would know that I can't stand staying indoors. I'd always be out roaming around the city at any time of the day. I would even go out when I was sick just because I'd been at home for an entire day the day before. I'd always find something to do even if there wasn't anyone to do anything with me, I'd just go out alone and actually have fun!
Recently, there's this other side of me that is all in for house parties, movie nights, nights in – anything to do with "staying at home", which is freaking me out! At first, I probably thought, "It's a new house, I'm still getting used to it and I'm not bored out of my mind from its every corner. In a week or two, just like my old self, I'll probably get bored and be out every day."
To my surprise, no, not a chance! My new home has already been turned into a movie theater, a French restaurant, a chill out lounge and a PS lounge all in one week. I'd prefer having a pizza and watching a movie at home on a Friday night over a big outing with our friends. Now, I'd always say, "Hey guys, why don't you come over tonight? We can do whatever we'll do outside at home!" HELP!
Oh my bed, where art thou?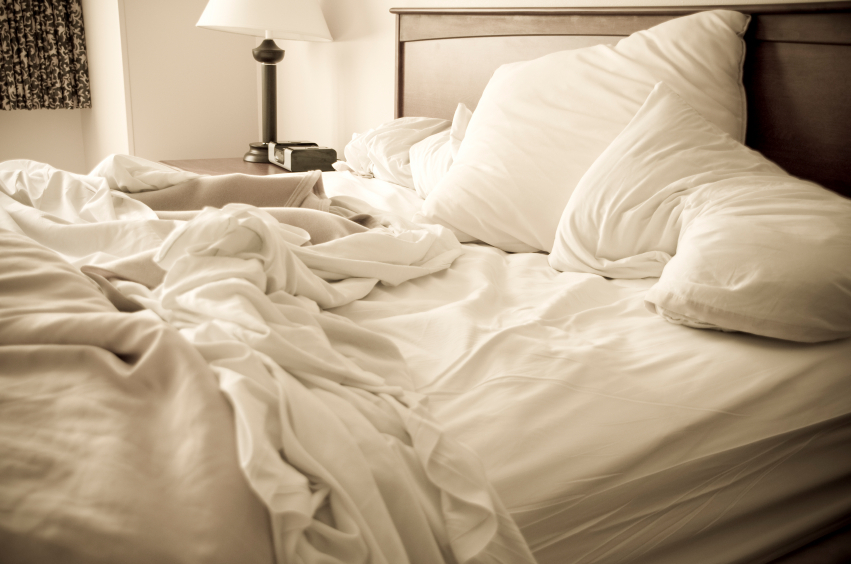 Here's the part no one told me about when I came back from my honeymoon: Visits. My dear mother and mother-in-law spent the weeks we were out of the country to basically put together a calendar with all the people who are coming over to visit us in our new home. Which would've been fine, only if it wasn't just three days after coming back!
They didn't really inform us about the whole thing, but I'd get a phone call everyday at 9am from my mother telling me, "Nada, I got you stuff and put it in your fridge, you've got guests today – *recite names*. Please come home early from work today, or if you can take it off that would be great." Yes mom, sure, because my boss is that cool!
Luckily I have a non-Egyptian weekend (Saturday and Sunday) where I have a Sunday morning all to myself. One would think that I'd spend it out with my friends, but nope. Where would I go but to my dear, beloved, loyal BED! And you'd also think I'd sleep in till 3pm, but my fucked up biological clock would wake me up 8am sharp! I'd give up anything just to lay there, doing nothing, without guests, or work, or anything til 3pm.
Say hello to your new best friend, newlyweds: Your King-sized bed!
Me, a cook?!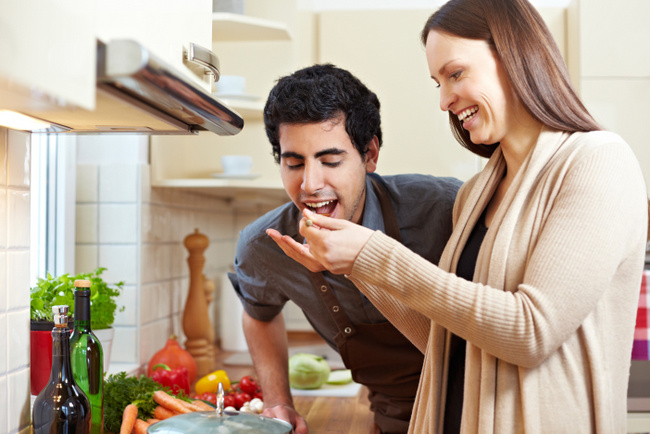 A part of our Egyptian culture is the expectation for you to cook for your husband, the same way his mother (who usually happens to be Martha Stewart-like) did. You're also be expected to actually cook meals, rather than frying things up and calling it lunch.
For me, I chose a healthy lifestyle way before my wedding, and it just happened to work for me to learn how to cook healthy (but also basic) because my dear mom is the worst cook there is, so it was either that or I'd be living on take away and fried shit.
However, after marriage, I started getting up to the advanced level of cooking healthy, which actually tastes good! Who would've thought that the kitchen would witness more attendance than the living room? I spend hours there trying out new things (see the last point), experimenting on my dear lovely husband (yes, he's perfectly fine – til now!)
Ooh, new machine, what does that do?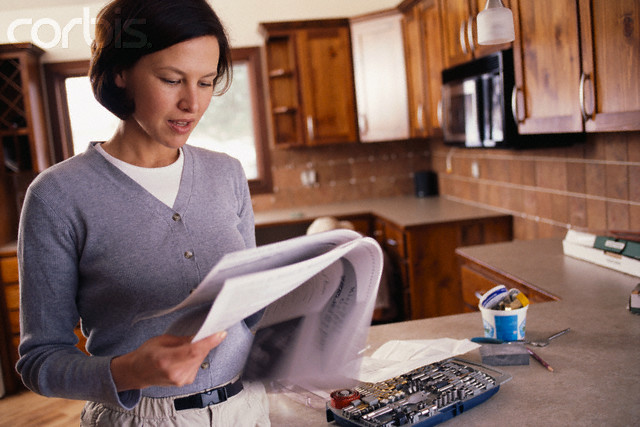 I came home to find my mother (and some friends) stuffing my kitchen with entire sets of new gadgets and machines that I have no freaking idea how to work. They just tossed the manuals in one drawer with a sticky note: "Enjoy!" So I decided to do that!
I'm the type of person who'd get all hyped up to try any gadget, but never would I have thought in a million years that I'd get all that hyped over a kitchen machine. Yes, it makes pizza dough – all by itself!
So every evening, my husband would get home to find me in the room with a manual and a YouTube video review explaining how to work a certain machine, which he discovers on our kitchen table. He would then try it out himself, usually with milk – which I left there from my previous trial – and come back to the room with a dirty shirt and "Does this come with a manual?" look on his face – the same one I had before reading that manual and learning that I can't put milk in it without the lid!
So now, besides being a cleaning maniac (I think my husband will call me Monk), I discovered that I turned out to be like one of the ladies on the Home Shopping Channel talking about kitchen gadgets and how it changes your life!
Based on what I've learned, here are a few tips for all of you newlywed wives:
YouTube is your best friend, AllRecipes.com is just heavenly and Food Network is your inspiration (no, not "American kitchen cooking" shows, more of "eating clean" shows).
Buy as many nonstick pans and nonstick grilling pans as you can possibly get, they practically need no oil.
A rice cooker and an air fryer will help you from the shame of sticky rice.
To all the newlyweds: ENJOY, it's really fun fun times!
WE SAID THIS: Don't miss "6 Surprises After Marriage That Need To Sink In".