With the start of the holy month of Ramadan, all we'll be talking about, apart from the food and the long fasting hours, is the new TV series. And what's better than watching an entire episode of your favorite series with no ads?
Most of us have stopped watching TV, and turned to streaming episodes online. Watch iT, the premium Arabic video-on-demand platform, will allow you to watch all the series you want, and binge-watch the series that your friends told you about mid-month or even the ones that you've missed, after Ramadan, all in one go!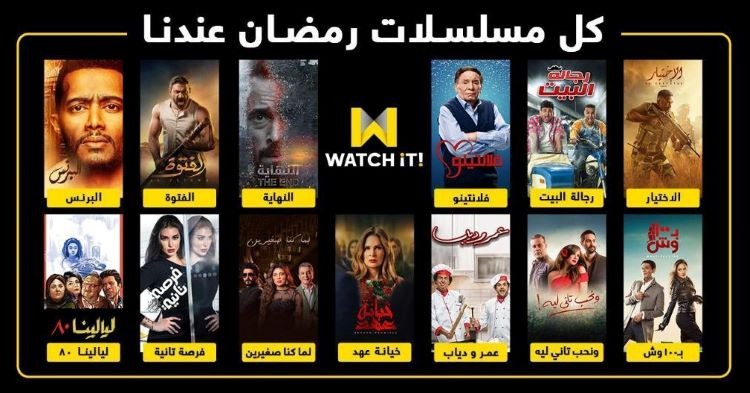 In taking Arab entertainment to the next level, Watch iT features exclusive Ramadan content and giving their customers the best experience with the content that they love.
Upon subscription, you will be introduced to a user-friendly platform with limitless content and no ads during the episodes to disrupt your experience. And one of the best features on this platform is that you can skip intros, and watch at your own convenience!
And as a treat to its users this Ramadan, Watch iT will be exclusively launching its first TV original 'Bara'et Ekhtera'a Korshid'. The show is a unique mix between innovative technology and comedy, specially tailored to the taste of the public.
We have Adel Imam's 'Valentino', Youssef El Sherif's 'Al-Nehaya', Mohamed Ramadan's 'Al-Prense', Nelly Karim and Asser Yassin's 'B 100 Wesh', and many more, lined up for the Ramadan 2020 race. So pick one, or more, that you like the most, and head to Watch iT now for an exclusive watching experience.
The platform will also be featuring films, plays, documentaries, and sports all year long, as well as the series, so make sure you tune in!
WE SAID THIS: Have you decided which series you'll be watching?