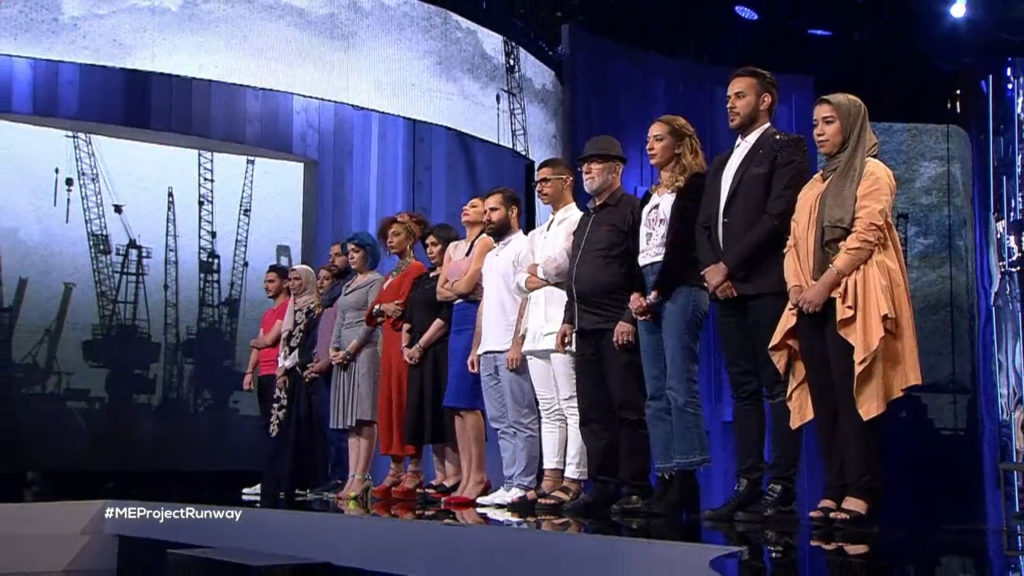 Last Saturday Project Runway Middle East was back with its second episode with more fashion and more drama. In case you missed it, we sincerely urge you to rethink your life priorities because nothing can possibly be more important on Saturday nights right now!
The episode featured a challenge where designers had to use second-hand clothes to make high-end garments for guest judge Wafaa ElKilany. But most importantly there was a lot of drama, eye rolls and shade throwing! So without further ado, here's a list of our 15 favorite moments from the second episode of Project Runway Middle East.
1. I believe I can fly

We think the MBC producers want to become pilots in another life as it explains the amount of challenges that are being thrown at the contestants from the sky!
2. The challenge plot twist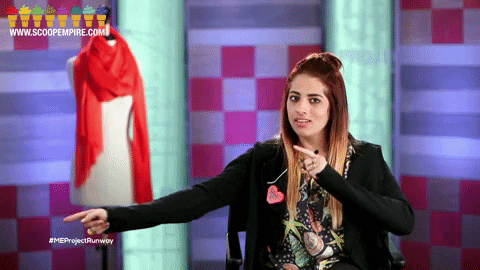 It was all fun and games until Wafaa ElKilany asked contestants to exchange their fabrics.
3. Which left some happy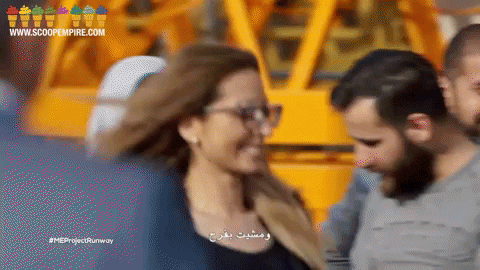 And some not so happy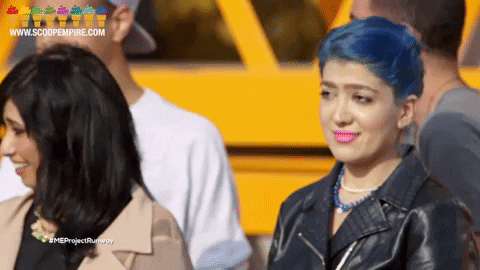 4. And the drama commenced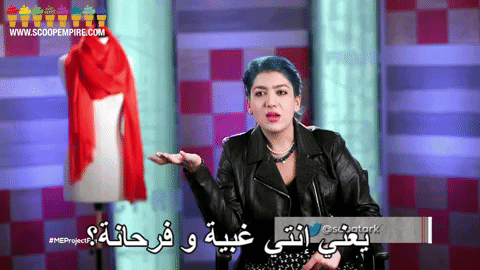 5. The SABAM feud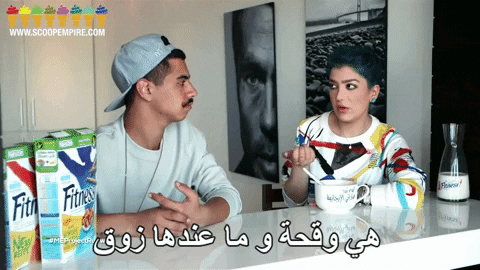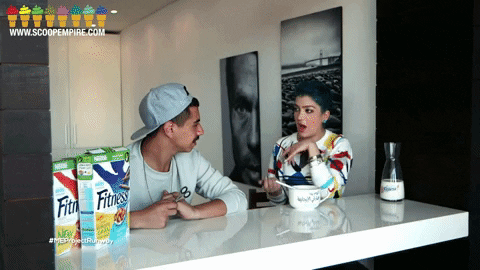 We witnessed the birth of the Saba/Ilham feud which was the highlight of the episode and brought us some of the shadiest reads of all time!
6. The designers' collective meltdown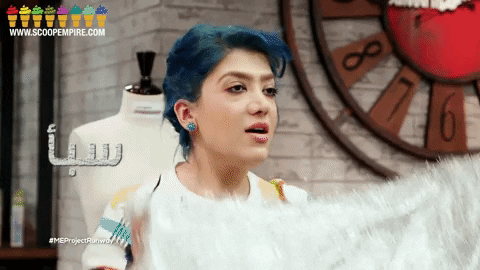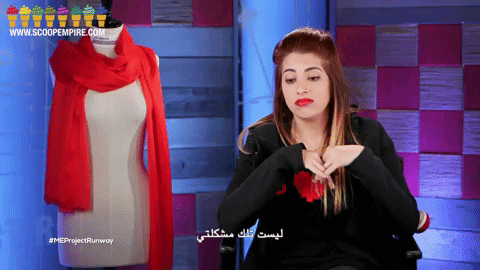 Pretty much all of the designers seemed to hate the fabrics the others chose. Like who chose good fabric if all the designers hated everything?
7. Taghreed's la la land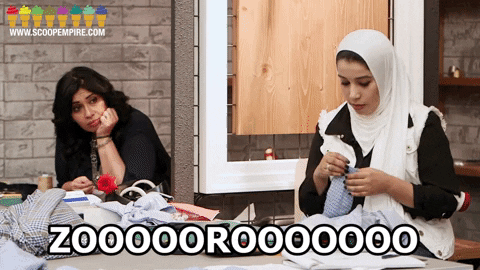 Taghreed always seems to be in her own world with her biggest worries being that she doesn't want her garment to look like Zoro on the runway.
Which leaves us all asking!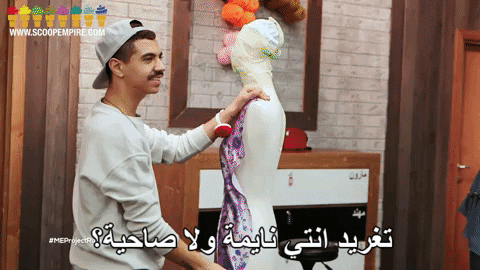 But she did teach us her lotioning technique!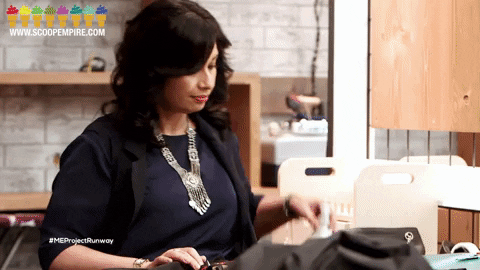 8. Mohanad's mom
We know that Kojak's mom Nabila is his source of inspiration and his favorite model of all time and it was the cutest thing ever seeing him talk about her this episode.
9. ZOBAIDA!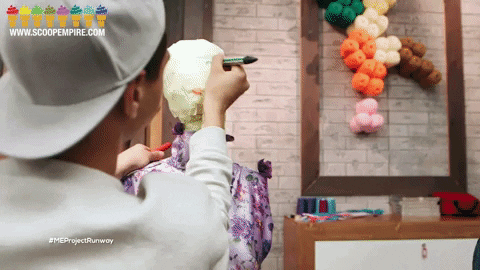 Forget about the Gigis, Naomis and Tyras of the world, Zobaida is THE supermodel of the world!
10. Maroun's "Española" dress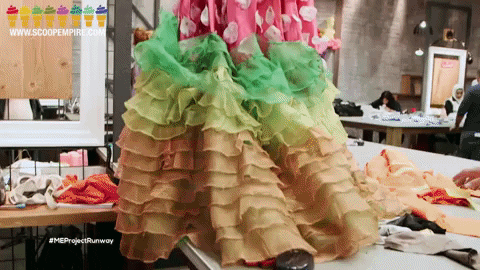 Like what was he thinking? It left literally EVERYONE watching going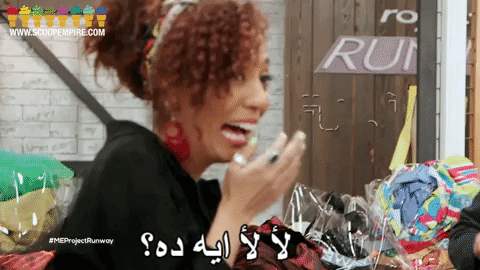 11. Fares' cold shoulder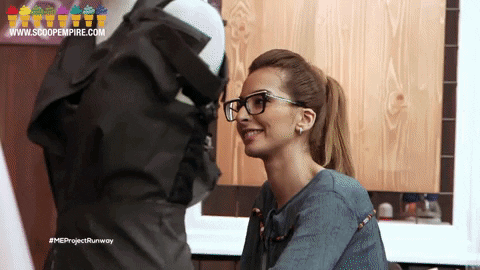 And the most cringe moment of the episode goes to…
12. Mohanad not having it!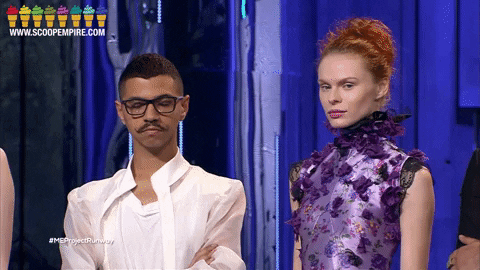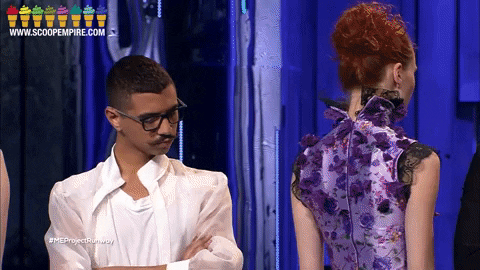 A lot of people loved Mohanad's dress but the judges came down on him SO HARD and he was definitely NOT HAVING IT!
13. Afaf's Italian lessons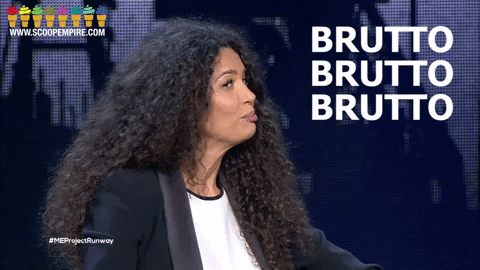 "Brutto Brutto Brutto" is the new "No No No!"
14. Saba celebrating Luma's win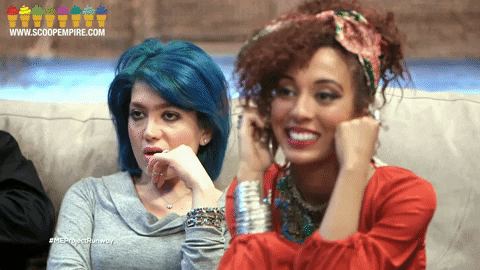 15. The upcoming episode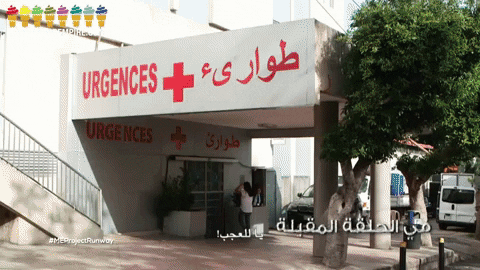 Every week, the show leaves us with a sneak peek that just makes us want to skip time and watch the next episode already. Also they always seem to end with Amna crying for some reason!
Honorary Mention: Rayan's Jacket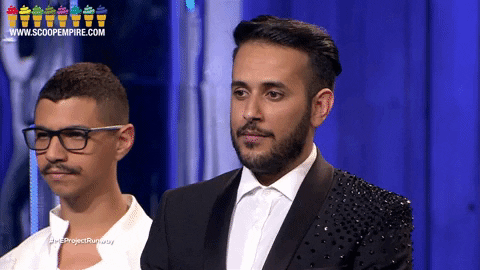 Rayan's outfit stole the spotlight… and we're not taking about his dress, we're talking about HIS outfit/jacket!
WE SAID THIS: Catch Project Runway Middle East every Sunday 8:00 pm CLT on MBC4!