On Tuesday morning, Iraq's capital woke up to an unusual scene; a cold wave from Europe sprinkled snow all over Baghdad, marking the first time for the city to witness snow in over a decade. The last time snow fell in Baghdad was back in 2008, but it was brief and mostly slush. Before that, it had been a century since the capital witnessed any snowflakes. And while the sight of snow in Baghdad is considered a rare phenomenon, northern Iraq actually receives snow every winter, especially in the mountainous areas.
Karbala and Mosul governorates also witnessed snowfall on the same day, streets were all covered in a blanket of pure white, palm trees were beautifully outlined in snow, and all of the residents rushed outside to make the most of it, taking selfies and playing with snow.
Scroll down for a glimpse of Iraq beautifully covered in snow.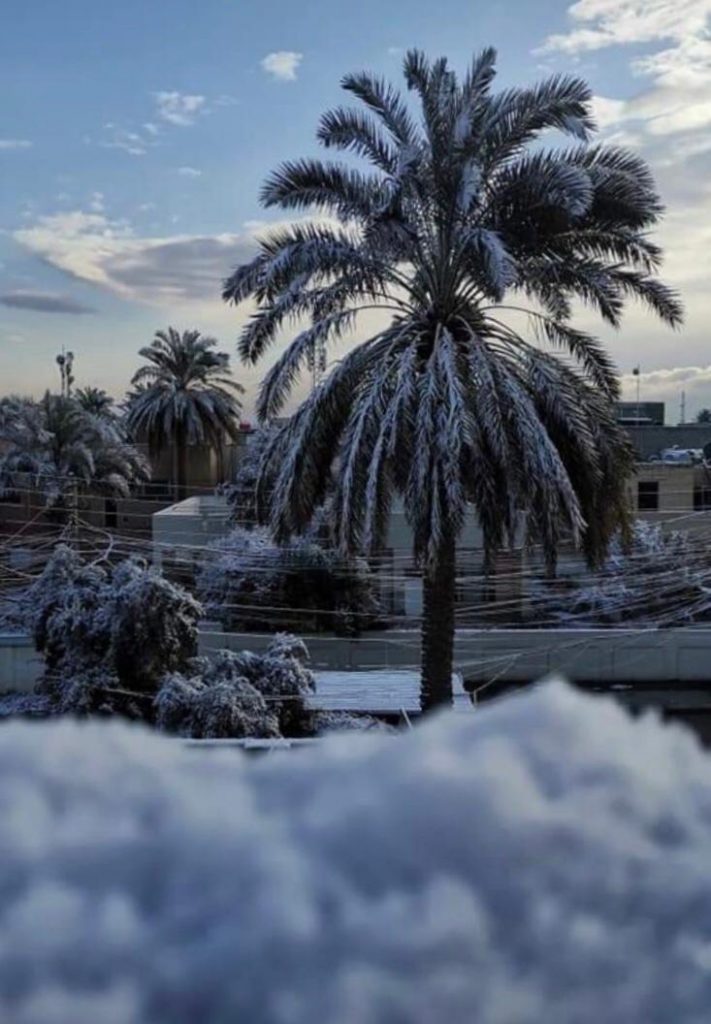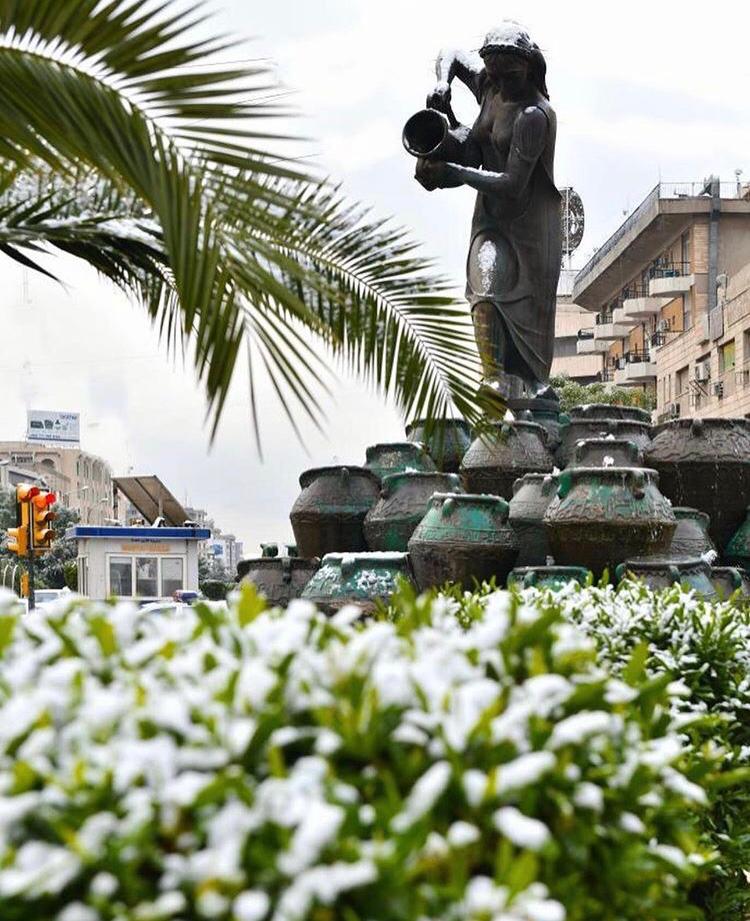 WE SAID THIS: Did it snow in your city?