How Big Can a Burger Get? Food Gun's got the Answer for Burger Lovers in Cairo
Via Food Gun's Facebook
I remember when burger enthusiasts had very limited options for the burgers they devour. This limitation though made it easy for us to pick which burger spot we're heading to. However, in the past few years, the food scene in Cairo got totally revolutionized. Burgers were among the dishes that were totally redefined; with new concepts, fusions, and portions.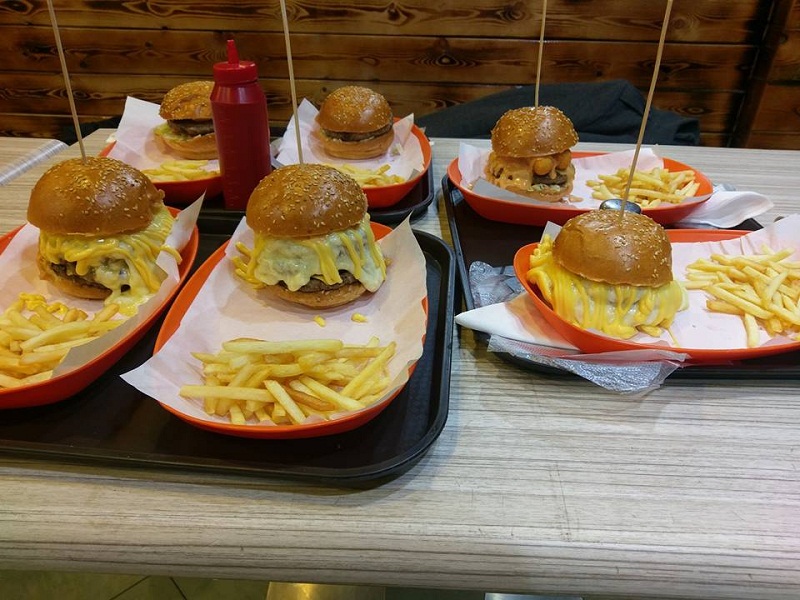 Among the new burger restaurants, that are shaking the food scene in Cairo, is Food Gun! Not a single food enthusiast out there didn't hear about the strong newcomer in the field. Food Gun took "Extra" to a whole new level when it comes to burgers. One of the most common questions I've heard while showing the page for my friends was "how is it possible to finish all of it?".
The restaurant has two branches, one in Heliopolis and the other one in Muhandeseen, which makes it literally near every single person in Cairo. The menu is pretty simple, you just pick which kind of burger do you want, and pick whether you want it single, double, triple, or Quadro! The bigger the order, the more you'll realize the importance of the plastic gloves they'll give you. As you can see from the pictures the burgers are as extra as it gets.
My favorite burger there is, of course, the Cheesy Loaded (you can guess what it is from its name), but the Burger Gun is super delicious as well, with its caramelized onion, mushroom, and bbq sauce. Don't try the Jalapeno Bites if you're not a hardcore spicy fan, as it's not your average hot jalapeno, it's really intense.
One of the best things about Food Gun that it's open on weekends till 3 AM! Super choice for after midnight cravings. It also operates in weekdays till 1 AM.
WE SAID THIS: Let us know if you did manage to finish the Quadro burger.