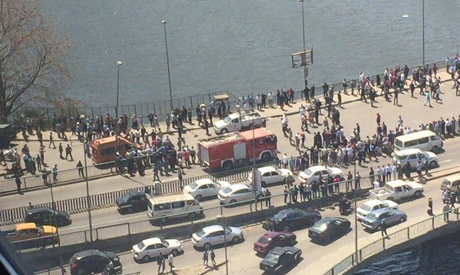 One bomb has gone off in the upscale district of Zamalek in Cairo.
The explosion happened on the 15th of May bridge near the Zamalek exit, killing one person. Eyewitness sources speculate that it seemed to target a police post.
The number of injured is unknown, but the island has been put on lock down and traffic on the bridge has been stopped temporarily due to the blast.
Zamalek residents reported hearing the loud explosion and even feeling buildings shaking due to the force of the bomb.
UPDATE: We've received an image of the blast site on the 15th of May bridge, below:
WE SAID THIS: We will continue to update this article as more news comes our way! May the souls of those lost RIP…