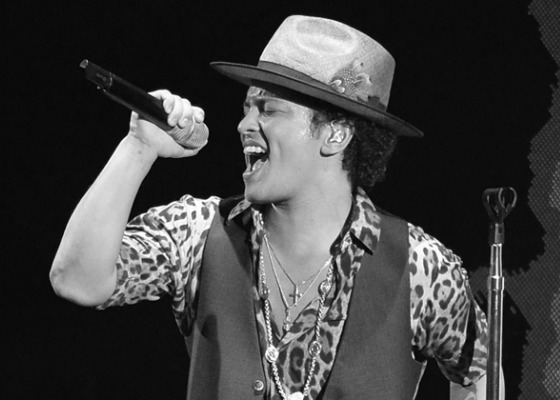 Bruno Mars announced this week that he will be headlining the Super Bowl halftime show, which is planned to take place on Feb. 2, 2014 at MetLife Stadium in East Rutherford, New Jersey.
There's no question that Mars is talented, with his 14 Grammy nominations and over 115 million singles sold worldwide. He even scored his first five number-one hits faster than any male since Elvis Presley, according toBillboard.
But the 27-year-old has a high bar set for him. Mars will join a storied list of music legends that includes the Rolling Stones, Madonna, Michael Jackson, Prince, U2 and many more. And the Super Bowl halftime show is the most watched music event in the world. At this year's show, Beyonce rocked it and drew an audience of more than 110 million viewers.
Here are five of the most remarkable Super Bowl halftime shows that Mars has to beat.
1. Prince, 2007
2. Paul McCartney, 2005
3. Aerosmith, 'Nsync and Britney Spears, 2001
4. Michael Jackson, 1993