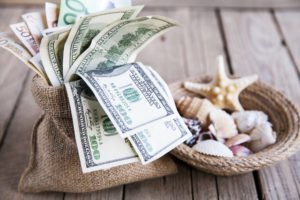 The summer season is getting hotter, more fun, and more expensive. If you're an undergraduate this summer, you will find yourself in a pricey pickle. A lot of undergrads are now trying to have the summer of their lives.
Fortunately, there are a lot of part time jobs that can offer you the flexible hours required for you to enjoy your summer, whilst simultaneously providing these undergraduates with some decent extra cash.  Here are some of these part-time jobs.
Kidzania
You can work at Kidzania as a 'Zupervisor'; a supervisor position but with a Kidzania twist.  You will mainly be looking after kids. For example, you will teach kids how to performs their daily tasks. At Kidzania, expect a salary anywhere from 1000-2000 LE.
Call Center Operator
If you're an undergrad looking for a job, you surely must make a stop as a call center operator. Call center operator could possibly be the most popular part-time job for undergrads, who are looking for extra cash. In call centers like Vodafone UK, Western Union, and Raya, the salaries go up to 2000 LE.
Brand Usher
Working as a Brand Usher might be one of the most fun jobs on this list, but it is also the most exhausting. Having variable working shift -like hours, Brand Ushers could work anywhere from 3 hours to 8 hours depending on the agency he/she is works with. The pay varies too. The recommended agencies are BenchMark and Ultimate Advertising House.
Tutorama
Tutorama is one of the most flexible part-time jobs on the list because it gives you the opportunity to set your own working hours for the day. You can work as a tutor and teach one student per sitting: you set the location, and you choose the subject. They pay 120 pounds average per session. Teaching certain subjects can earn you more than others.
Telesales
Basically, you will be trying to sell whatever your company is offering. Telesales people usually have low basic salaries, but their commissions offer a big boost.
Teaching Assistant 
If you're in college and still have some contacts of teachers from back when you were in high school, these contacts could come in handy. Whether you were a 'thanawya 3amma' (Egyptian curriculum high school student), IGCSE student, or even American Diploma student, you can definitely work as a TA. The salary, however, differs from one assistant to the other, and one teacher to the next.
English Instructor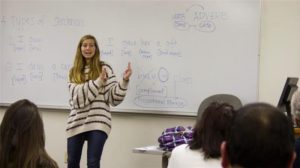 If you're good at English, you can surely make a lot of money teaching it. A lot of English teaching centers are hiring English teachers every day, and the money is not bad at all. Berlitz and Not Courses represent are among the top English teaching centers.
Store Salesperson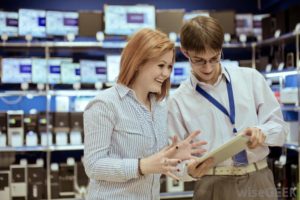 If you're more comfortable with sales, you can easily find an opportunity working at any store. Indeed, stores often need salespeople. While the working hours may not be as flexible as all other aforementioned part time jobs, the pay is good, and the benefits are even better.
Pool Life Guard/Coach 
The perfect mix of enjoying your summer and getting paid for it is here. A lot of pools in Sahel are now hiring young adults, to help keep their guests safe. Also, if you're a pretty good swimmer, you can coach swimming or assist in coaching swimming at any sporting club. Sadly, the payment is often low side and the working hours are long.
Kindergarten Teacher
Many Kindergartens are now making a shift towards hiring teens and college undergrads. Fortunately for you, this kind of job offers flexible shift-like working hours. and expected salary lies within the range of 1, 800 to 2000 LE per shift.
WE SAID THIS: Work hard, play hard.