The Egyptian comedy star Mohamed Henedy has been our favorite comedic actor for years now, from his funny roles impersonating a woman, to imitating a Khaleeji man, to just acting like his funny self, we have been blessed by his sense of humor that takes us out of a bad mood any day.
And to add to his funny movies and hilarious scenes, his Twitter account is all we need for a good laugh. With nearly 8 million followers, he regularly entertains us with short scenes from his movies, commenting on daily life situations, or sometimes getting into amusing conversations with his followers and sometimes even fellow actors.
Here are some of them, enjoy the laughs!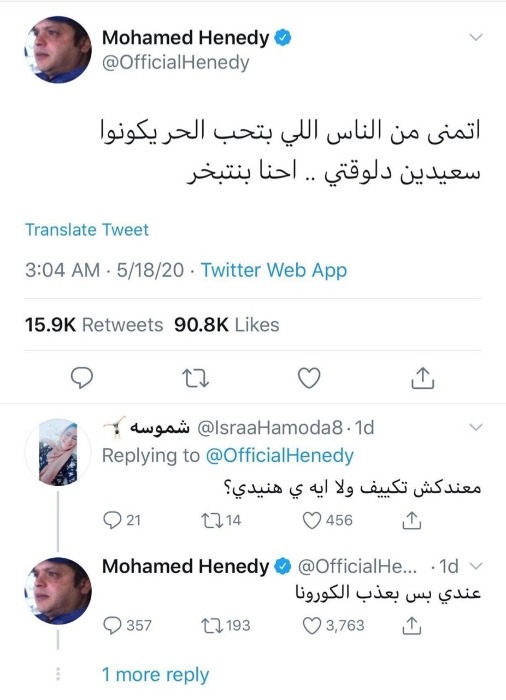 WE SAID THIS: Tell us your thoughts in the comment section below.