Today we're celebrating Earth Day! Restoring our planet and saving ourselves and the environment are mandatory matters. We tend to forget about the Earth and the environment and their importance to us at times. The Earth is basically a protection to us, but in order to feel protected, we need to protect it back too. It's never easy, and it's certainly a commitment to all humans but we need to maintain a sustainable way of living for a healthy life. Imagine your country clean, natural, safe, and green. All of this won't happen on its own, and we need to start being aware of the consequences of what could and could not happen. Save the Earth in order to save yourself, and Earth Day is a necessary reminder to celebrate and protect the green, the seas, the animals, and everything around us that makes up this beautiful planet! Scroll down to check out the Middle Eastern initiatives that have been implemented and what's in store for the future in order to save our blue planet! Happy Earth Day!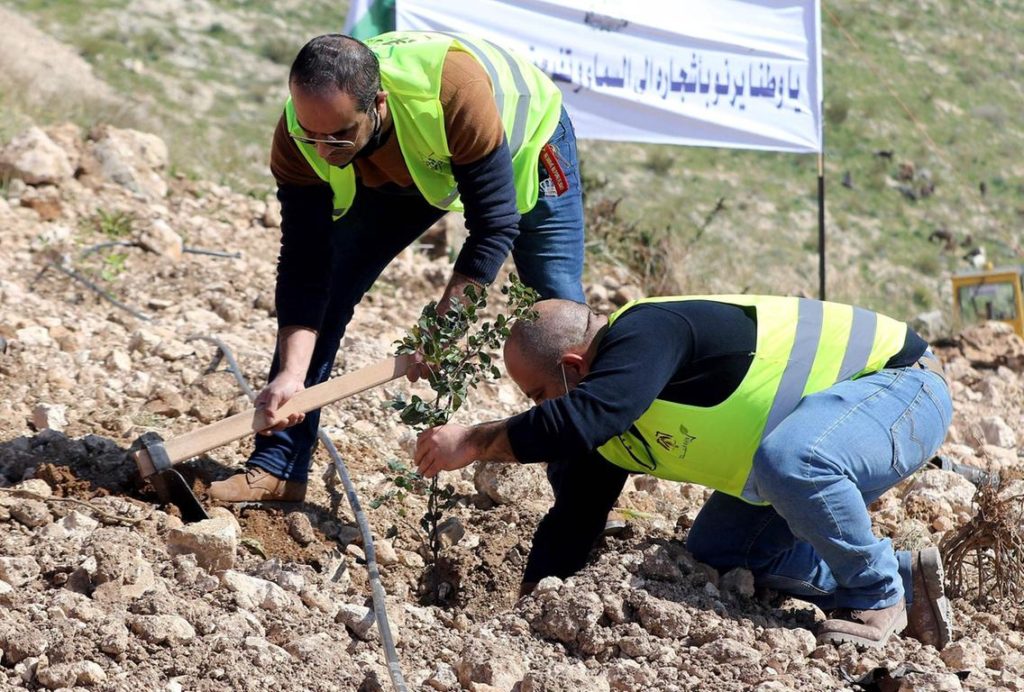 Jordanians gathered last month on one of Aljoun's barren hills, and together, started planting Eucalyptus and carob saplings. The effort comes as a part of the Levant country's initiative to plant 10 million trees in 10 years. Forests make up only 1% of the Arab country's territory, and one year after the other, this national treasure is being eradicated by fires that are often started by barbecues or carelessly discarded cigarettes. In 2020 alone, there were 499 fires in wood and forest areas, according to Jordan's Agriculture Ministry.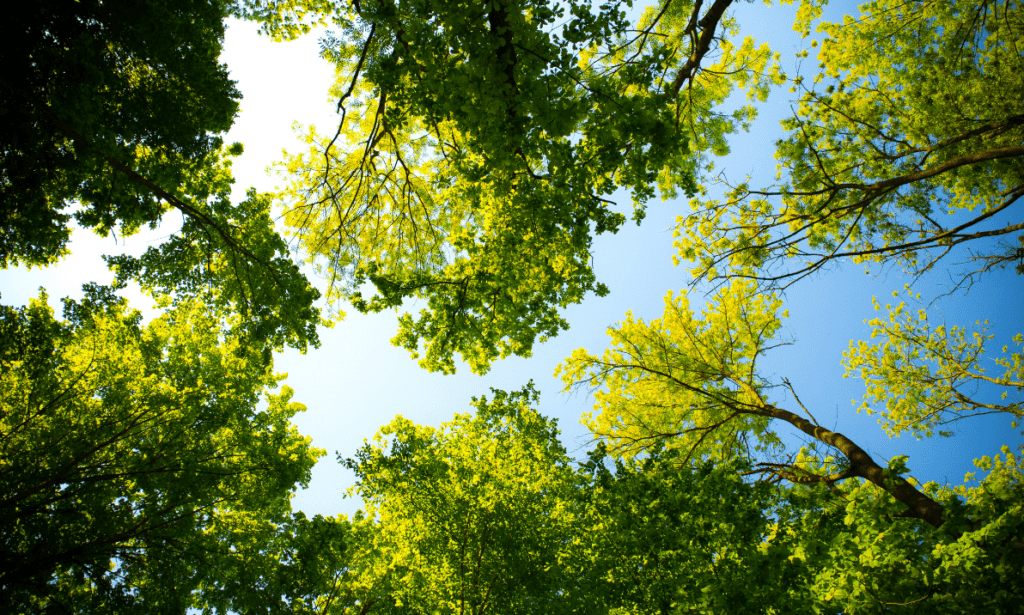 People are concerned with the life of trees in Egypt. According to Ahram Online, a citizen living in Agouza district woke up one day hearing the sound of a cutting saw, only to notice that someone was cutting down a huge tree. The reason behind the cutting of the tree was due to the district sending someone because a branch had fallen on one car, and a resident complained about it afterwards. Several had stated that the reasonable solution would have been to trim the tree, not cut it down.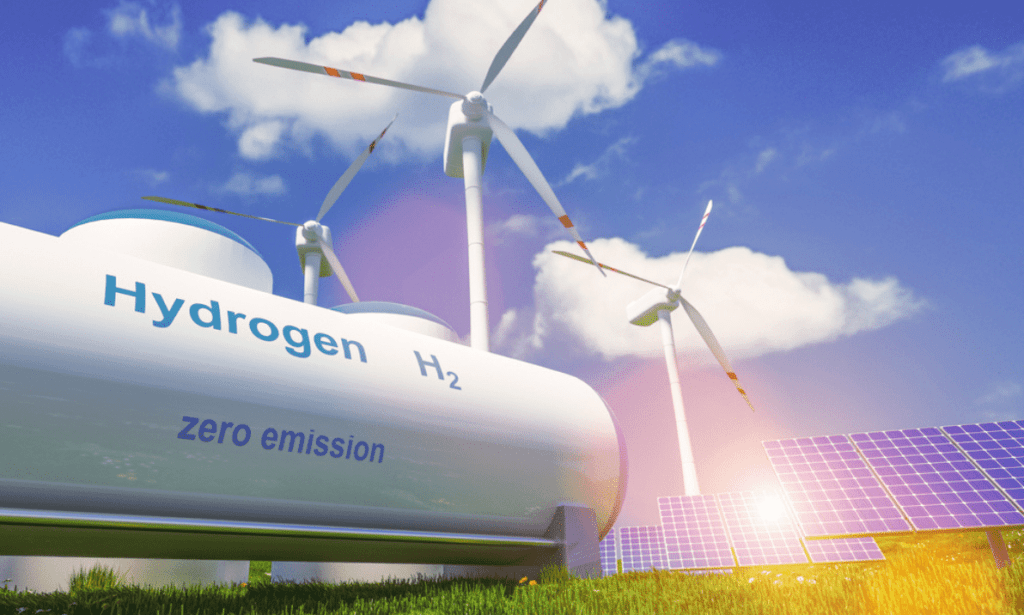 Governments and entities in the Middle East are embracing renewable energy. But as they take advantage of the immense potential of resources such as the sun and wind in the region, they face a huge hurdle of integrating electricity supply into existing grids that are generally designed for traditional stable power generation. On the other hand, governments are using and pushing sustainable energy into industries such as manufacturing and transportation. Clean hydrogen can also help address the challenges of carbon-free transportation, with fuel cell vehicles powered by hydrogen emitting only water as waste. These vehicles can fill their hydrogen tanks in just a few minutes, compared to much longer charging times for electric vehicle batteries. Hydrogen power is also ideal for heavy-duty transport because it offers significantly longer ranges than exclusively battery-powered vehicles.
Egypt declared its goal to effectively help out Saudi Arabia to enact and carry out the green Middle East initiative, which would help natural activity in the region. Saudi Arabia affirmed its obligation to accomplish a feasible future by dispatching the Green Saudi and Green Middle East initiatives. Bin Salman said that the activities are set to apply various resourceful programs that would diminish fossil fuel byproducts by 60% in the district, and plant 50 billion trees on what is referred to as the planet's greatest afforestation project.
The Line is a never-before-seen approach to urbanization, a city with new services driven by Artificial Intelligence; a 170km revolution in urban living by protecting the earth's nature while creating unmatched livability.
DEWA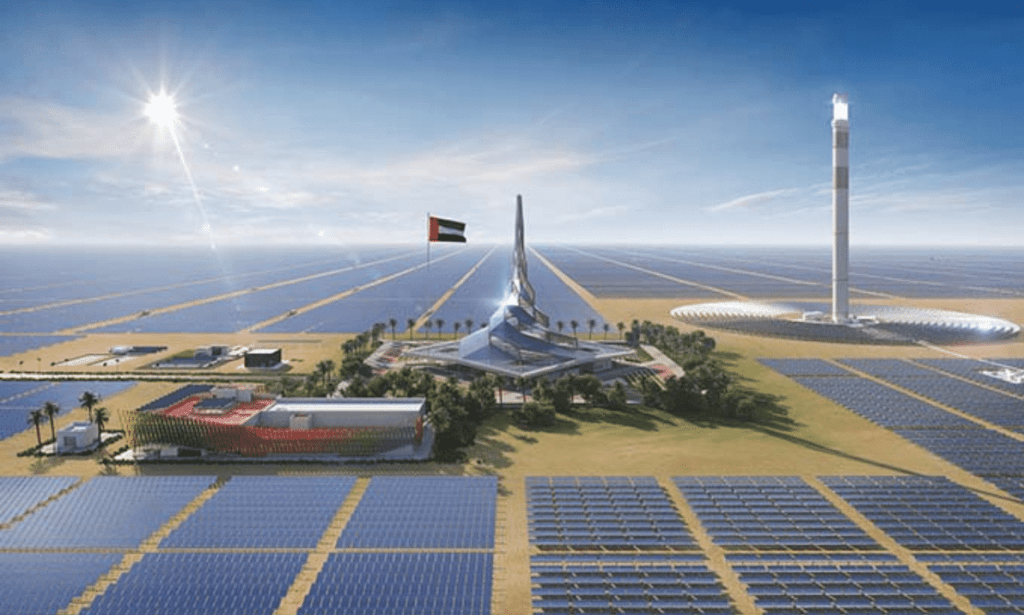 Mohammed bin Rashid Al Maktoum Solar Park in Dubai is the largest single-site solar park in the world based on the Independent Power Producer (IPP) model. The project that will save tons of carbon emissions annually.
Expo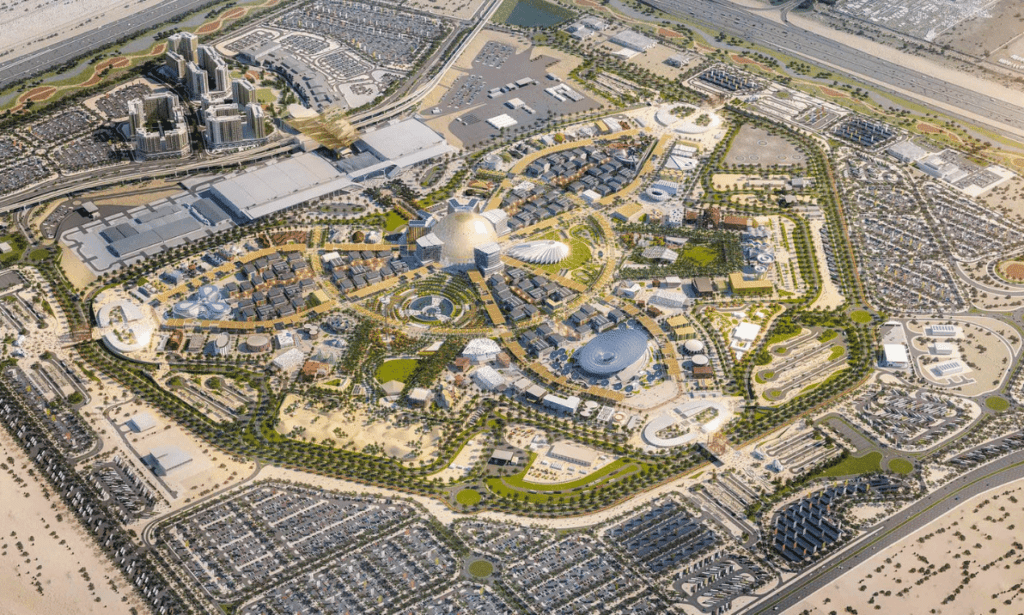 Terra, the Sustainability Pavilion at Expo 2020, has been designed as a net zero energy and net zero water building. The whole panels combined together will have the space and capacity to charge over 900,000 phones, creating a sustainable future on a natural world.
Greenish and Bassita
Co-founded by two Egyptian startups, VeryNile is the first initiative to develop large scale aiming to clean the Nile from the trash and junk within it. The message and importance behind such an initiative is to raise awareness to cleaning up the Nile, whilst protecting the environment and remembering they both go together. These initiatives plan events to cleaning the streets, developing eco-friendly solutions, and more. In January 2019, VeryNile launched an environmental education program for schools to encourage 8-13-year olds to engage with Egypt's environmental issues and commit to conservation.
WE SAID THIS: Stay safe and show love to our blue planet!