Faces Who Changed the Fitness Game in Egypt: Nirvana Zaher
Nirvana Zaher at the El Gouna International Spinning Marathon.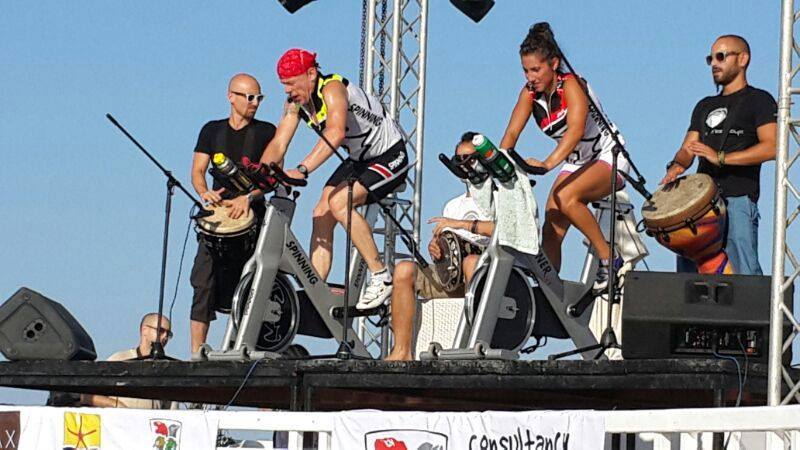 A new year is upon us, and with it comes our annual pledges to make healthier choices. Whether it's replacing smoking with spinning, opting to run on Friday mornings instead of staying out all night Thursday, or snacking on Bake Stix instead of binging on ice cream, we can always do more to limit self-destructive habits.
In honor of those health-conscious resolutions to live well, we're highlighting inspiring personalities who have changed the fitness game in Egypt.
As the founder of The Fitness Playground and General Manager of LAX Gym and Lounge in El Gouna, we can safely say that Nirvana Zaher brought fitness to the Red Sea, put El Gouna on the map as an international health and fitness destination and ushered in the trend of working out at the beach.
Get Nirvana's take on healthy living in her own words, below:
In your opinion, what's the biggest fitness mistake people make?
Following a trend, just because you think it's cool. People need to understand that fitness is a personal affair. This means that a program that is customized for you won't necessarily breed the same results if implemented by someone else.
A lot of Egyptians have turned to whimsical fitness fads in recent days hoping that it will transform them from zero to hero. It is absolutely fantastic that Egypt is finally getting fit – or is at least trying to. I've heard many people in Egypt have been trying to make use fitness trackers which you can learn more about at websites like buyersimpact.co.uk (https://buyersimpact.co.uk/).
Having said that, people need to understand that there is no quick fix to getting fit, and that a healthy, ongoing and consistent fitness lifestyle needs to stem individually from the inside out.
This is why at The Fitness Playground, our number one priority is to give you all the right tools to empower you on your fitness journey, whether alone, or part of a team; today and every day.
What's one obstacle you've faced in your fitness journey and how did you overcome it?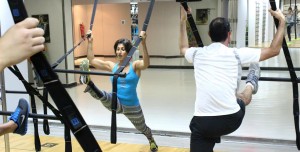 Egyptians have always been fascinated by my athletic and academic resume in the sports and fitness industry. I studied sports and fitness sciences at a time when it was difficult to establish yourself as a fitness practitioner in this field.
It took me a total of six years between a Bachelors degree in Sports Science, a Masters degree in Exercise Physiology, and finally a coaching certificate from top-ranked National Strength and Conditioning Association (NSCA) in order to get to where I am today.
Nowadays, fitness coaches acquire their certificate in less than 48 hours, in most cases even online. Anybody who has an appreciation for kinesiology, the study of human movement, will understand why this is a ridiculous system.
Educating, empowering and increasing awareness regarding health and fitness topics from a technical standpoint has been my inspiration over the past seven years in the Egyptian fitness market.
This has not been an easy feat, especially as a woman amongst a male dominant industry, but if there's one thing I have learned, it's that people will think the world of you if you just pass on a piece of information that they can use for a lifetime to come.
Give us one piece of advice about healthy living.
Creating everyday healthy habits is the basic building block for a healthy lifestyle. This not only means being consistent with your training and making healthy eating choices, but also being smart about getting enough sleep, keeping your system clean of toxic substances such as alcohol and tobacco, and drinking plenty of water in order to give your body the basic tools needed to function at an optimal level.
Naturally, we cannot expect to be 100 percent committed to a healthy lifestyle every single day without fail. However, the challenge lies in finding the right balance between work and play, pleasure and commitment.
Practice this balance by setting short-term goals that keep you in check, while also giving you the flexibility to enjoy little things that you find pleasure in, such as a glass of wine instead of the whole bottle, or a block of chocolate instead of the entire bar. Practicing the art of moderation is the key to successful living, in and out of the gym.
WE SAID THIS: Get to know more about The Fitness Playground and don't miss our Q&A with Nirvana here.
*This content is sponsored by Bake Family