Sports presenters and former footballers Ahmed Shobeir and Ahmed El Tayeb straight up got into a fist fight on Wael Ibrashy's El 3ashera Masa2am last night.
In a dual interview segment, Shobeir said El Tayeb should be put on trial for working with Qatar and then himself denied working with the country accused of bribery and corruption during its bid to host the FIFA World Cup in 2022.
El Tayeb accused Shobeir of lying, implying that he has ties to Qatar, and then said something about Shobeir's wife and kids. That's when sh*t hit the fan. Shobeir started screaming and threw water at El Tayeb from across the table before crossing the stage and getting physical. The show quickly cut to commercial.
Reactions on Egyptian social media have been hilarious, naturally: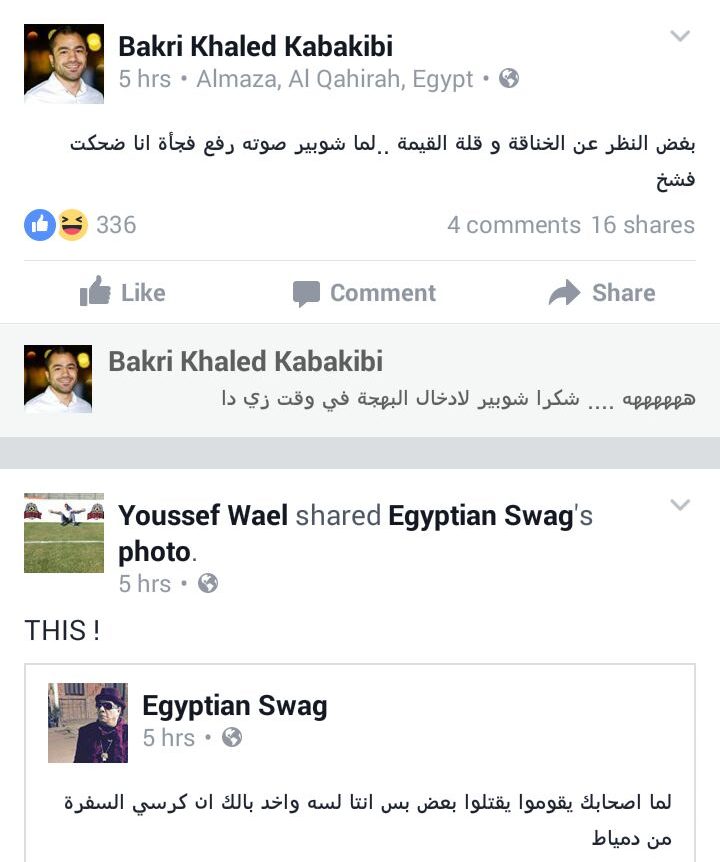 El Tayeb has reportedly filed a lawsuit against Shobeir.
WE SAID THIS: Evening talk shows at their finest.