Saudi Arabia Reportedly Will Turn A Blind Eye to Cristiano Ronaldo Living With Girlfriend Georgina Rodríguez
As the Portuguese superstar, Cristiano Ronaldo is settling into his new life in Saudi Arabia after completing his move to Al-Nassr, he has been given a green light to live with his girlfriend and Spanish model Georgina Rodríguez. According to Goal.com, Saudi lawyers have verified that local officials will ignore the couple's cohabitation even though it is against the law for unmarried couples to live together.
A lawyer told the Spanish News platform, TYC Sports, that "although the laws of the kingdom still prohibit cohabitation without a marriage contract, authorities will turn a blind eye and no longer prosecute anyone." However, he expressed that these laws can still be used when there is a problem or a crime.
In conclusion, Ronaldo will be able to live with his girlfriend in Saudi Arabia without any questions asked…and it definitely helps to be the most marketable living asset in the country!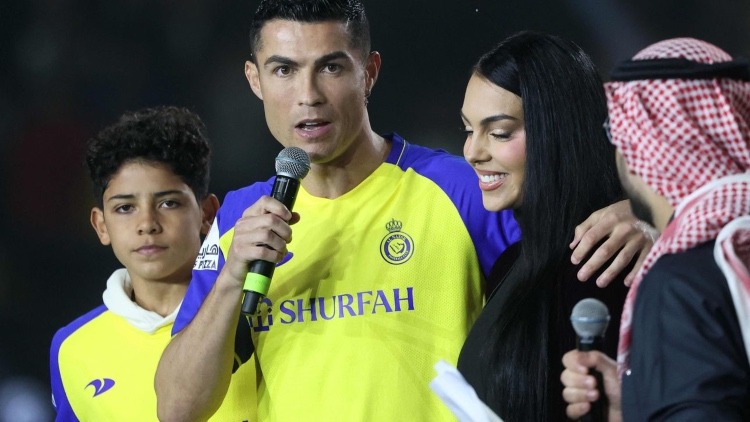 What were the laws before Cristiano Ronaldo's arrival?
For unmarried Saudi couples, they are prohibited from sharing a home and living together under the same roof, Saudi landlords must confirm that the tenant is married at the time of the apartment's rental, same goes if they want to share a hotel room. The hotel administration must also verify the existence of the Mahram relation (i.e., that the couple is married) when the pair checks into the hotel by obtaining their Saudi national IDs.
As for Foreign unmarried couples who reside in Saudi Arabia and have "Iqama Holders", they are still not allowed to live together in an apartment or a hotel room.
However, this does not apply to unmarried tourist couples; according to the regulations, those who are on a tourist visa can stay together in a hotel room. The hotel management would still ask them to provide passport copies but they are not obliged to check if they are in a marital relationship.
This will not be the case for couple Cristiono and girlfriend Georgina who have been dating since 2017 after meeting at the Gucci store where Rodriguez once worked. Since then, Ronaldo and Rodriguez have frequently shared their love for one another on social media in addition to sharing snippets of their personal lives. Their family consists of four children, the oldest is Cristiano Jr, eleven years old; the twins Eva and Mateo, born from a surrogate mother, as well as little Alana Martina, their first daughter together.