Just when you thought a whole month of Sahel season was enough of vacation, this one big Eid Al Adha break comes knocking and what better than to spend it partying or adventuring, whether in or out of Cairo, with your loved ones.
With our heads focused on our tummies, I think it's quite cute that we mark the Eids by the food items they're famous for – kahk always comes to mind with Eid Al Fitr after Ramadan, while lamb, mutton or meat in general comes to mind with Eid Al Adha, brutal sheep slaughter aside.
In the name of Eid, we thought you'd be inspired by these yummy ideas to create at home, whether you're with a small group of friends or hosting a big family – but this time we're not focusing only on meat or just the traditional stuff, we're also including fruit and veggies that are in season this month.
Lamb Fattah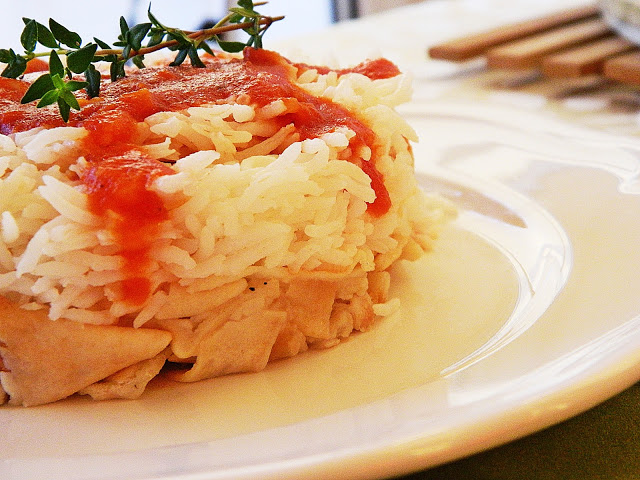 Nothing screams Eid like some hearty, vinegary, good old fattah with lamb chunks – although we know some of you out there are not fans of lahma daani (lamb/mutton). Fattah is pretty simple, really, as it all lies in the layering.
The trick here is to boil the meat for a very long time – adding cardamom, bay leaf, onions and salt and pepper – so it's nice and tender. Layer the bread pieces first, then rice, then meat chunks. Top with a garlic vinegar or tomato sauce and you're good to go.
There's more than one way to do a fattah, but that's pretty basic for starters.
Ro'aa (Filo Sheets) with Minced Meat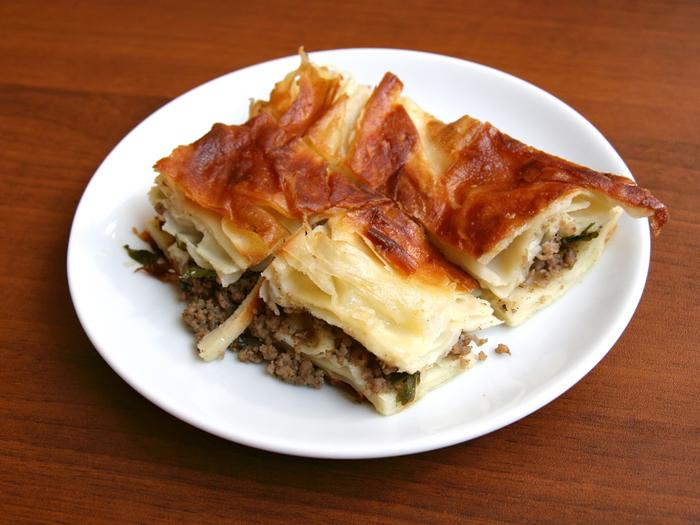 This dish goes hand in hand with fattah on the table, but beef is used in the dish. This Egyptian family staple is addictive no matter the state of food coma you find yourself in afterwards. Layers of filo in an oven dish, with seasoned minced meat in between and all covered in ladles of beef or veggie stock for about an hour until the filo is nice and crispy on top.
Pomegranate Roast Lamb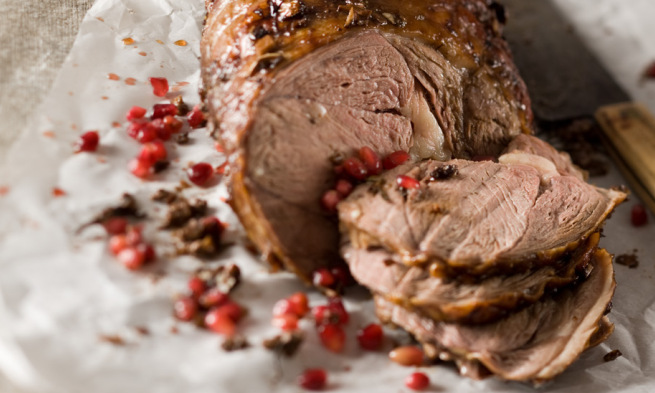 Told you it's not only about meat! Pomegranate is in season and there's nothing better than to blend the fruit with your lamb for a seasonal twist. We found this really cool recipe on Food52 that you should definitely check out.
BBQ Lamp Chops (Reyash Daani)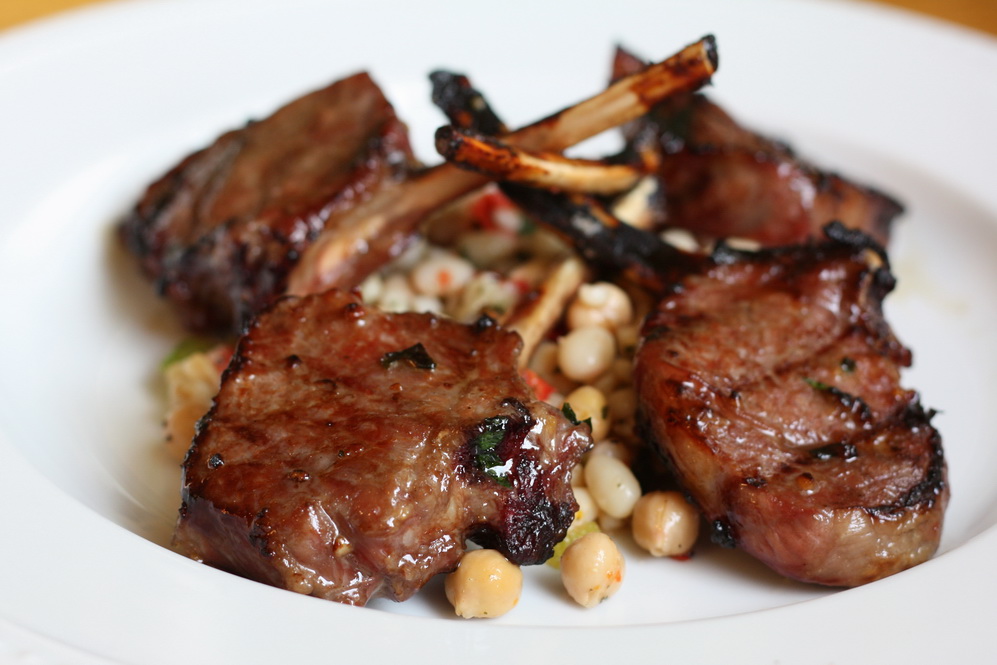 You can grill this yourself at home or order them ready, but if you're in the mood for a BBQ, a nice way to marinate lamb chomps is with shredded onion, salt, pepper, sugar, olive oil, lemon and some chopped mint or fresh cilantro.
Lamb Burgers with Yogurt Cilantro Sauce
You will need a kilo of ground lamb/mince from your butcher. Mix that in a bowl with some salt, pepper, olive oil, fresh mint, onion and one tub of yogurt and refrigerate for an hour. Make patties and grill them for five minutes and serve with yogurt and cilantro sauce. Toast the bun for some extra goodness.
Roasted Sweet Potatoes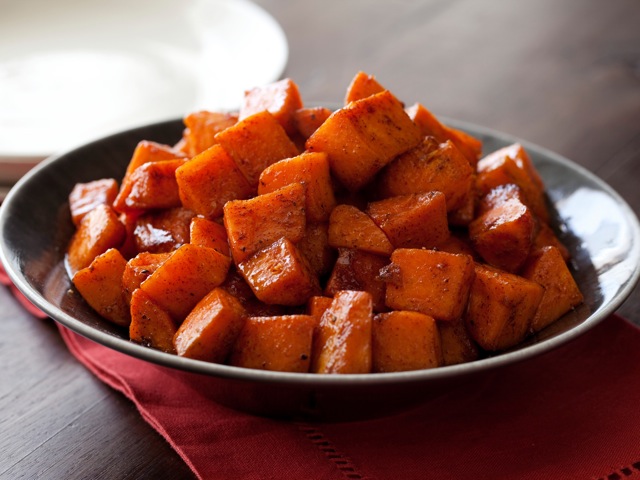 Super easy, super fast, super tasty. Dice your sweet potatoes into medium cubes and lightly oil an oven roasting dish and layer them in. Sprinkle cinnamon, sugar and cloves on top and roast for approximately 45 minutes to an hour.
Stuffed Dates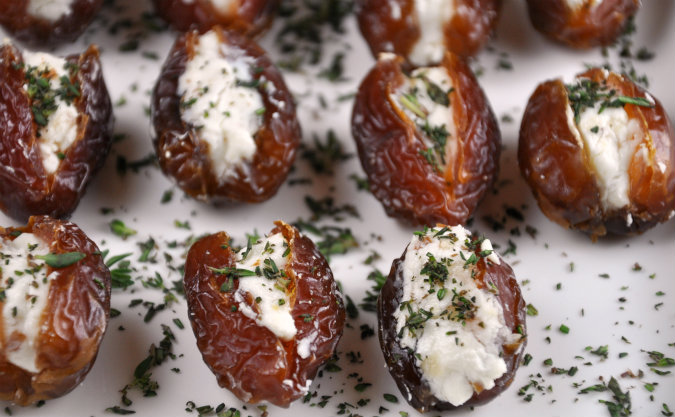 These make amazing starters with drinks and even more amazing desserts. If you're serving them as starters, cut the date to remove the pits and stuff them with goat cheese infused with thyme and garlic, followed by a drizzle of olive oil. You can also stuff your dates with bresaola and rosemary.
For dessert, stuff the dates with crumbled biscuits and serve with caramel sauce.
Pomegranate Parfait
This should balance off the amount of meat you consume during Eid! Layer a cup with granola, yogurt and spoonfuls of pomegranate grains. For that extra kick, spoon over one tablespoon of honey and one tablespoon of pomegranate juice and you're good to go.
WE SAID THIS: Eid Mubarak from the Empire!