What a wedding weekend the last one was! As most of the world mourns the loss of one of the most eligible bachelors out there, the other half is focusing on Amal Alamuddin's looks throughout her wedding weekend.
I have to say she looked like one fabulous bride-to-be in the days before her wedding and a gorgeous bride on her wedding day. I mean, of course she looked fabulous and glowing, who wouldn't be if they were marrying George Clooney?
Starting off the beginning of the weekend, Amal was spotted roaming the streets of Italy in a striped black and white Dolce & Gabbana dress.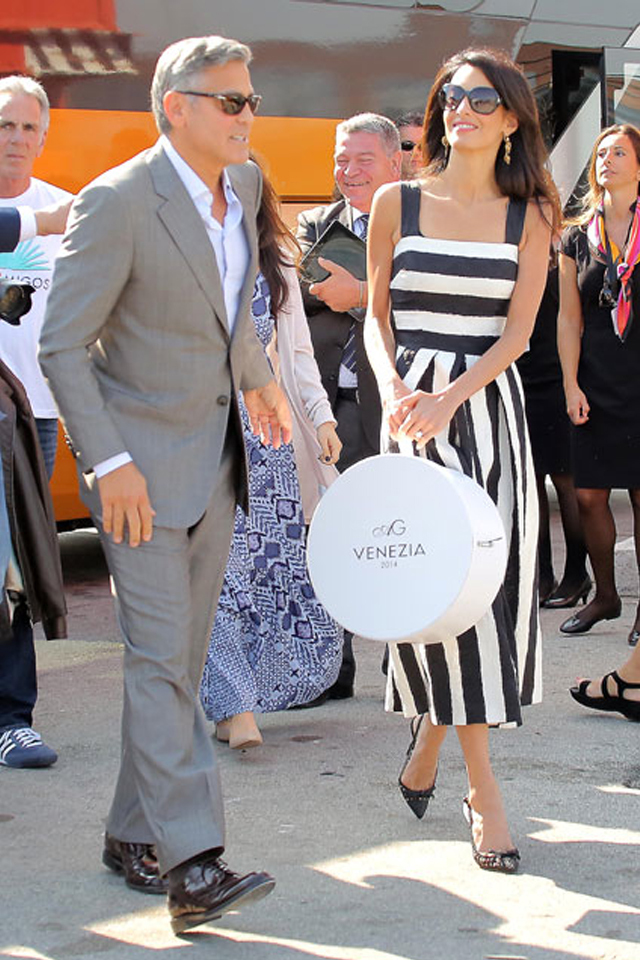 As for the night before her wedding, Amal celebrated her last day as a single lady in something fierce and sexy. She wore a red Alexander McQueen dress with a high-low hemline from his Resort 2011 collection.
Moving on to her wedding day, there was so much speculation on who designed Amal Alamuddin's wedding dress but finally the designer was revealed: Oscar de la Renta. The bride wore quite the traditional French lace wedding gown, hand-embroidered with pearls and jewels, with an off-the-shoulder neckline and a full train. In my opinion, the dress was a perfect match with the Italian themed wedding that took place.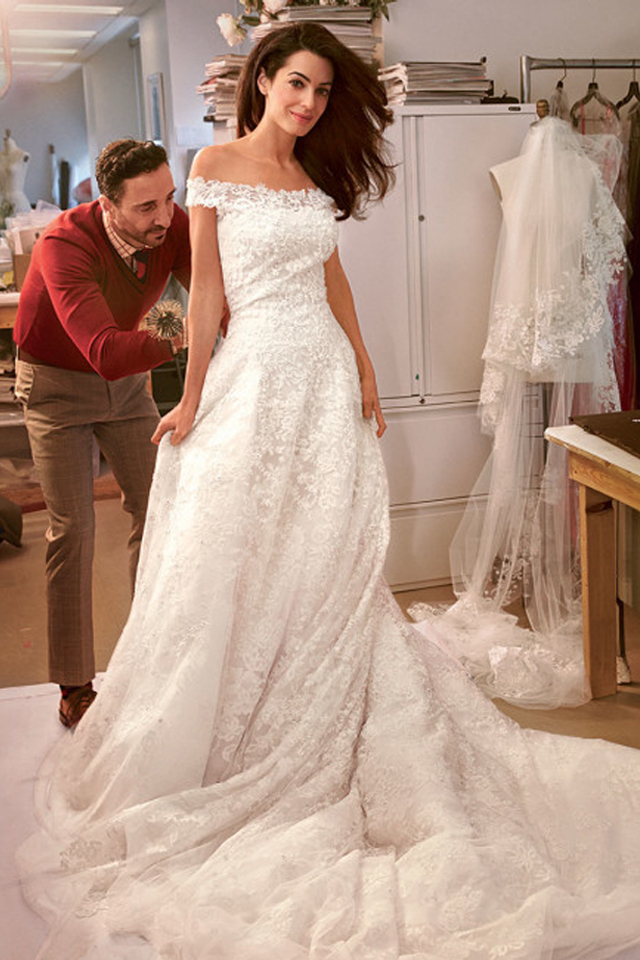 Of course a bride must look her best, especially the day after the wedding, and Amal Alamuddin lived up to her fashion forward expectations. She wore a Giambattista Vali couture macrame embroidered dress. This dress also had a rise fall hemline and was decorated with hand-embellished blossoms; she looked like the ultimate newlywed.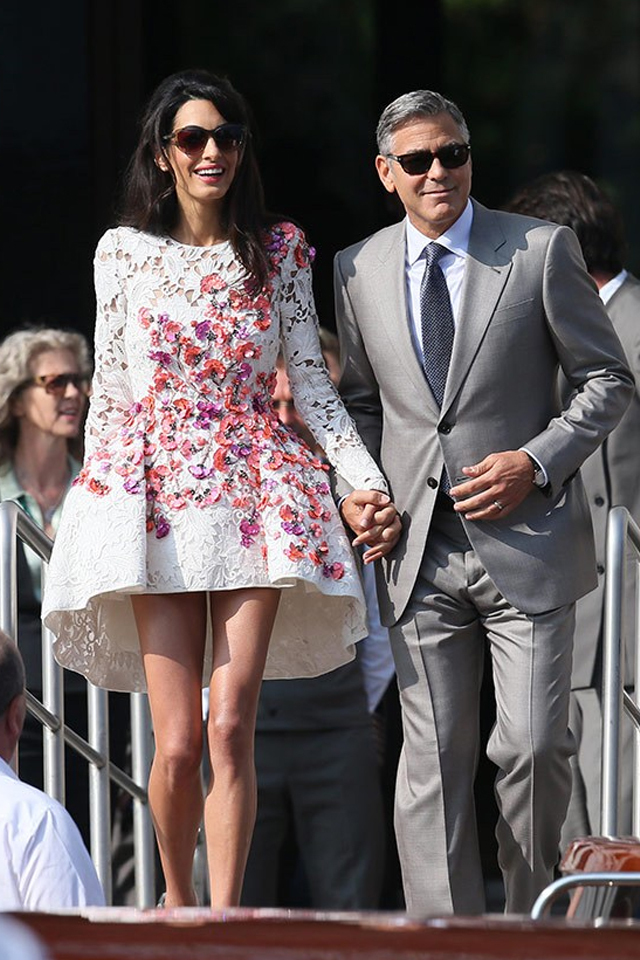 It wouldn't be a marriage without a civil ceremony, right? And of course some fashionable attire is needed for such an important moment in life. Amal Alamuddin wore a Stella McCartney two piece suit with subtle black detailing. She added an Italian summery vibe to her look with a floppy hat and cream clutch.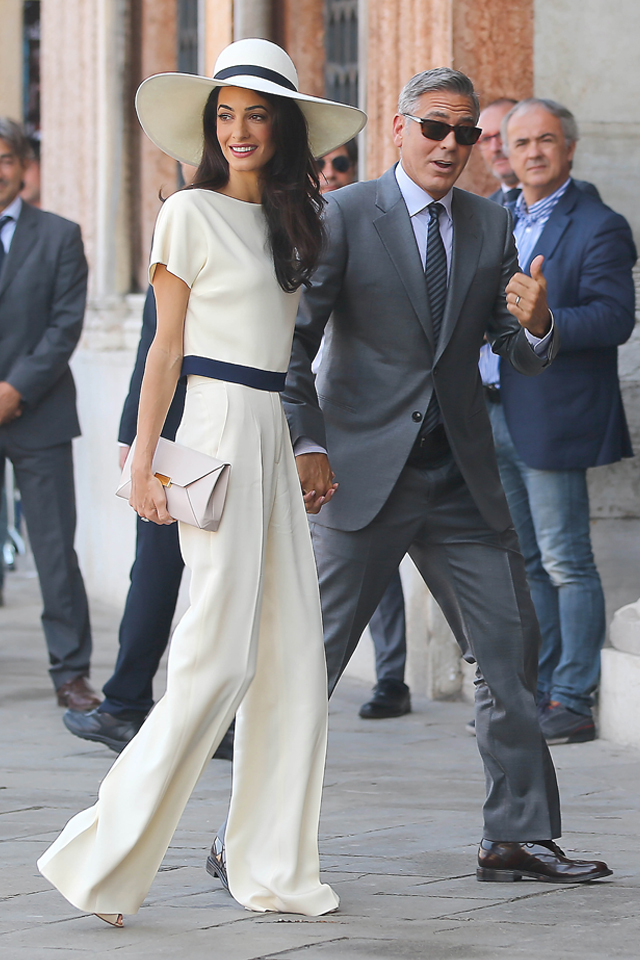 So what have we learned from all this? I'll tell you! If you are a bride-to-be, you better head out for a quick shopping spree, because Amal Alamuddin just raised the bar for all brides out there.

WE SAID THIS: Congratulations and best wishes for the gorgeous newlyweds!