It is so easy to fall into depression and let the negative vibes all around us fill up our entire beings. But Musical Composer, Hisham Kharma won't let us do that!
Recently, Hisham Kharma composed a cheerful melody that he felt needed to be expressed to the world and help lighten up the dull mood we've gotten so used to. With a jolly tune and a goal of making a difference, Kharma teamed up with his executive producer, Nesma El Shazly who together came up with the idea of the fabulous song we've been hearing everywhere Sahla W Basita.
Life is not a walk in the park and there's so much we endure everyday, but if we looked at just what's under our feet, we'll never get through anything. Wanting to transform the loss of hope into something positive, the lyrics were focused on the concept of gratitude and that no matter how tough things are, there are still lots of positive things that can help us get through them.
Being a firm believer in simplicity and that the little things matter, this song hit a nerve. Inspiring us to let go and just enjoy life, the song highlights how simple life can be and how it's our choice to let the worries go and look at the cup as half full.
Kharma, known for his immense talent on creating masterpieces by fusing different types of music together, surprised us this time with a fusion like no other. Not only in the musical instruments used, but also in the choice of vocals presented by each amazing singer who each spread the optimsm in the way they know best.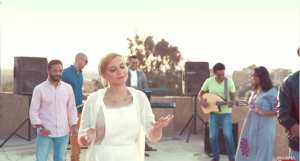 May Abdelaziz was shining with her incredible voice that somehow channels your inner peace and just makes you want to smile. Nesma Herky, known for her miraculous voice that has the ability to get the highest of notes and spreads a kind of Egyptian positivity like no other. Hany Adel, who is known to support underground musicians and always willing to do good came on board with his cheerful voice and for the first time, Abdulrahman Roshdy added his touch with his very powerful voice chanting happy quotes.
Each singer comes from a different background, with a different style, but they all had one thing in common: wanting to send a message to help lift people's spirits and transform the pessimism to optimism.
Sahla w Basita wouldn't have been possible without the help of the producer Hisham soliman of Hama Productions, who adopted this incredible initiative and made it happen because of his faith in the message being sent by these fascinating musicians.
The video clip in itself is something that is bound to make you smile on the gloomiest of days because of the light hearted acts of Hassan Aboulroos who went about being his simple, positive self and making random strangers happy in the silliest of ways.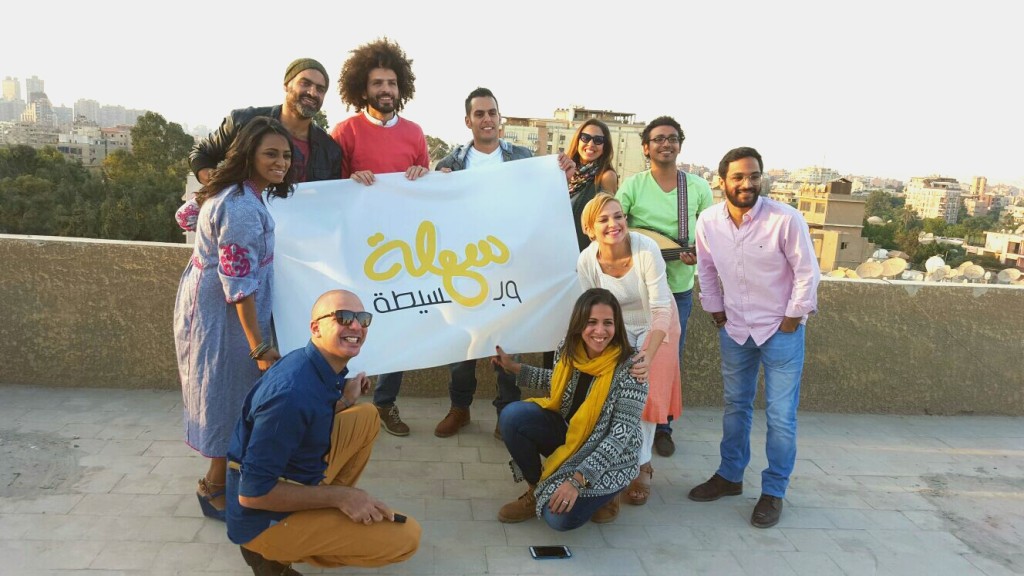 Omar Samra, Tamer Hashem and Ramez Youssef made an appearance to help spread the Sahla W Basita message and share the positivity.
So lighten up, sit back and enjoy the world around you, because Il7ayah Sahla w Basita.
WE SAID THIS: Don't miss WATCH: #THISISEGYPT Will Make You Fall In Love With Egypt All Over Again