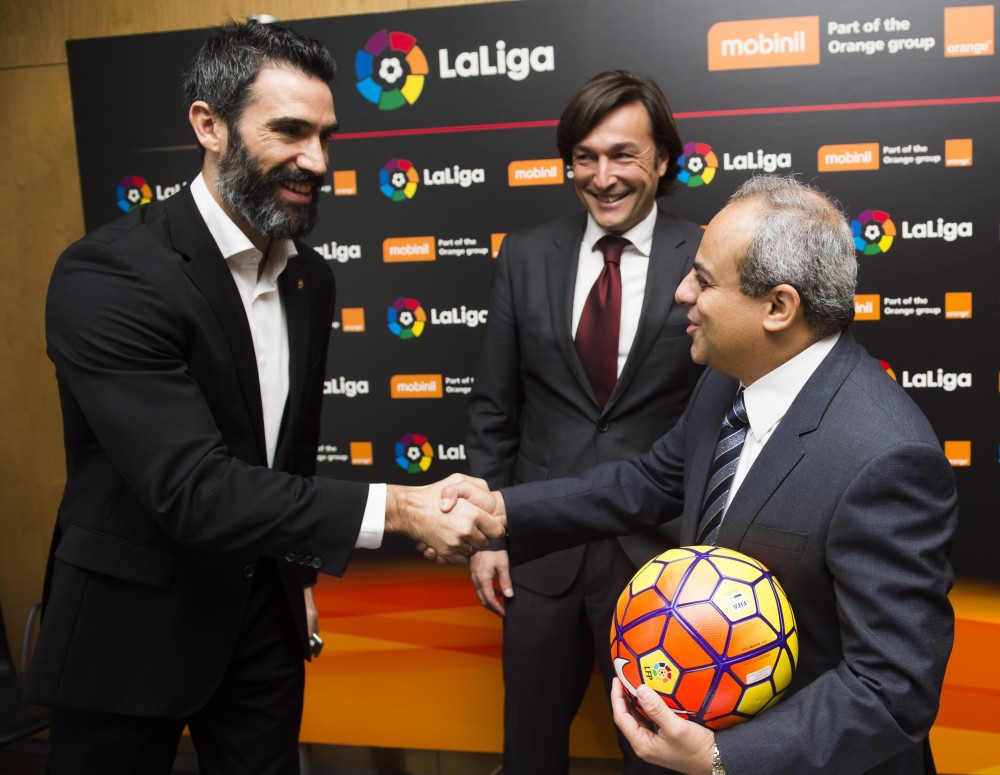 Mobinil, part of Orange Group, has announced that it signed a three-year partnership agreement with LaLiga, the official Spanish Football League, on Nov. 30, 2015. This deal is considered to be the first of its kind with a telecom operator outside Spain.
"We're the best league in the world, we have the best clubs in the world and so we go hand-in-hand with the best brands in the world," Adolfo Bara, General Director of Marketing and Sales for LaLiga, said. "We hope that this union helps us in our quest to become the leading global league of the future."
Mobinil is now LaLiga's official mobile operator in Egypt. Subscribers will exclusively receive the latest news and content about each of the clubs playing in the Spanish League through special packages via Mobinil's 1111 service.
"Mobinil has a long history in supporting sports, especially football, whether international or local," Ashraf Halim, Chief Commercial Officer of Mobinil, explained. "With this strong partnership with LaLiga, one of the best football leagues in the world, we will provide our customers with ongoing entertainment through exclusive interactive experience with the most popular Spanish clubs' activities."
The popularity of the Spanish football league is increasing rapidly in Egypt, with passion for it constantly growing. This partnership paves the way to further expand LaLiga's fan base in Egypt as well as strengthen Mobinil customers' loyalty to their favorite Spanish football teams and players through its 1111 service.
WE SAID THIS: Congratulations to Mobinil and LaLiga!