The war in Yemen that lasted 8 years, killing tens of thousands of people in its wake may finally be coming to an end. Saudi and Omani envoys are planning on travelling to Yemen's capital of Sanaa next week to hold negotiations with Houthi officials concerning a ceasefire deal and an end to the 8-year conflict.
The move was sparked by recent agreement between Saudi Arabia and Iran to end their diplomatic rift after years of hostility in a deal that was led by China, the biggest trade partner for both countries. It was the first time in more than seven years that top diplomats from Iran and Saudi Arabia gathered together for an official meeting in Beijing, China. That acted as the initial big step towards propelling Saudi Arabia to then spark a deal with Yemen itself.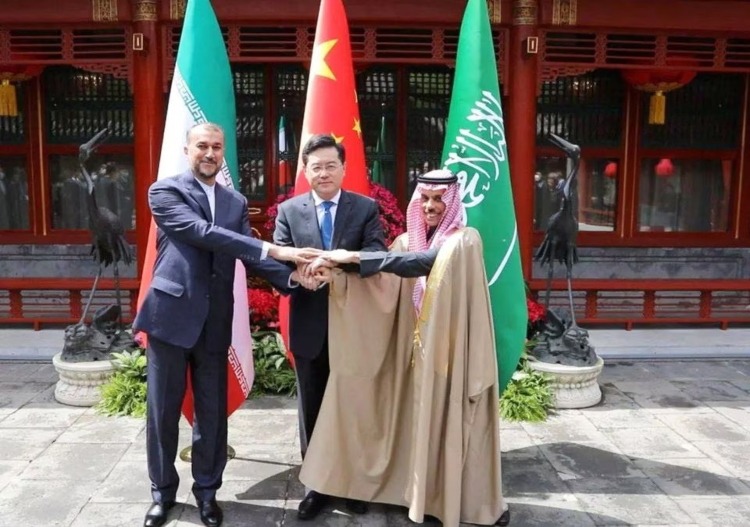 Once the two parties meet next week, they will not only discuss a cease-fire deal but will also have discussions on fully reopening the ports and airports of Yemen, kicking off a rebuilding process of the country as well as undergoing a political transition. Both countries have already began to ease restrictions on imports as Abu Bakr Abeed, deputy head of Yemen's Chambers of Commerce said that "more than 500 types of goods would be allowed back in Yemen through southern ports, including fertilizers and batteries, after they were removed from a list of banned products."
The ease of restrictions on imports can be a big step in revitalizing Yemen's economy, since 2015, the Saudi-led coalition imposed severe restrictions on the flow of goods into Yemen which devastated the country's economy and contributed to it becoming the world's largest humanitarian crises.
That is why the upcoming visit by Saudi officials to Yemen is an indication of progress and if the permanent ceasefire is officially announced it will act as a significant marker of stability in the Middle East.