By Sherif Awad
In 2012, President Obama signed the JOBS act which legalized crowdfunding in the USA. Kickstarter, which is one of the biggest platforms for crowdfunding, was able to raise $319 million from 2.2 million people from 177 countries in just one year to fund 18 thousand startups. Imagine the number of jobs created from these startups. In 2016 alone, Kickstarter projects created 300,000 jobs.
What is crowdfunding?
Crowdfunding is based on raising small amounts of money for funding a project from a large number of people. Crowdfunding comes in different forms, and one of the most successful ones is reward-based crowdfunding, where you buy the product before its launch, normally between three to six months in the market. It's very successful due to the nature of the people wanting to purchase the product. Normally, a startup needs to create the prototype to run the crowdfunding campaign. Another interesting form of Crowdfunding is equity-based Crowdfunding, which relies on raising funds from multiple people who can own small equity in the companies they are interested in. This type of Crowdfunding enables small investors, which creates more capital to be available in the market. Some examples that are booming in the Middle East now are real-estate Crowdfunding, where a group of people can buy real-estate units together.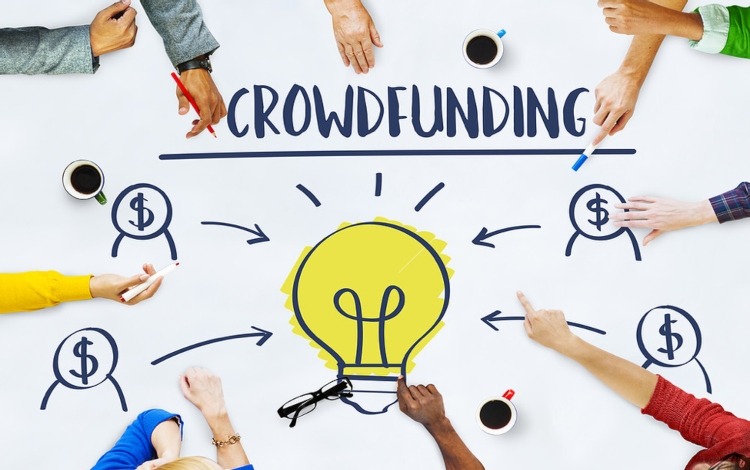 Benefits of Crowdfunding for startups
Crowdfunding is much easier to raise money from, unlike from VCs or Angel investors. It also helps companies perform market validation for their products. In addition, sharing the idea online can help you get feedback from the public, and serves as a great marketing tool.
How can it help the economy?
If we can regulate crowdfunding in the Middle East, then we can definitely create hundreds or thousands of startups every year, further creating lots of job opportunities. Also, Crowdfunding is a great tool to help connect the holders of ideas and capital, as it serves as a main driver for innovation, and increases the capital available for investments.
Some of the examples available in the Middle East are:
Crowdfunding is still relatively small in the Middle East; but with legalization and regulation, we will be able to boost Crowdfunding platforms across the region, creating more reward-based platforms that will generate more startups, and more innovative products that will boost the economy. Platforms like Indiegogo and Kickstarter have already successfully created 10,000 products, games, music, films, arts, comics and documentaries.