The Idea: Genius
@FindSalt, a pop-up gourmet burger van that appears and disappears, causing a build up of tension and impatience and resulting in an unbelievable crave for that one chance – just once chance – to find it.
Catch Me If You Can
11:30am on a Friday. I receive a WhatsApp from my @ReMadeDXB buddy @HelloTheresaTsui with the desperate need to #FindSalt.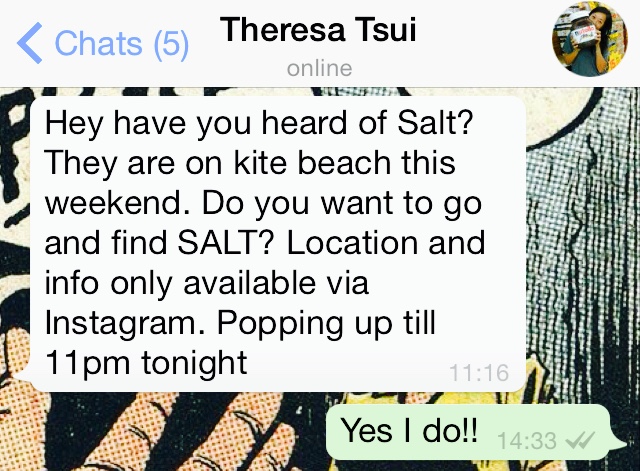 I never wake up at 11:30 am on a Friday… ever. When I woke up, it was 14:30 and I messaged Theresa back confirming that I was in!
But Theresa did not wait for me, she had already gone by the time I started functioning. Yet she was extremely excited to know that I was up for going as she wanted to go again. Burgers? Twice? In a span of three hours? Mind you, Theresa is the size of my hand!
Intrigued, hungry, fidgeting and excited, I went to meet Theresa to #FindSalt with my buddy @FoziKabbani.
The Whole Is Greater than the Sum of its Parts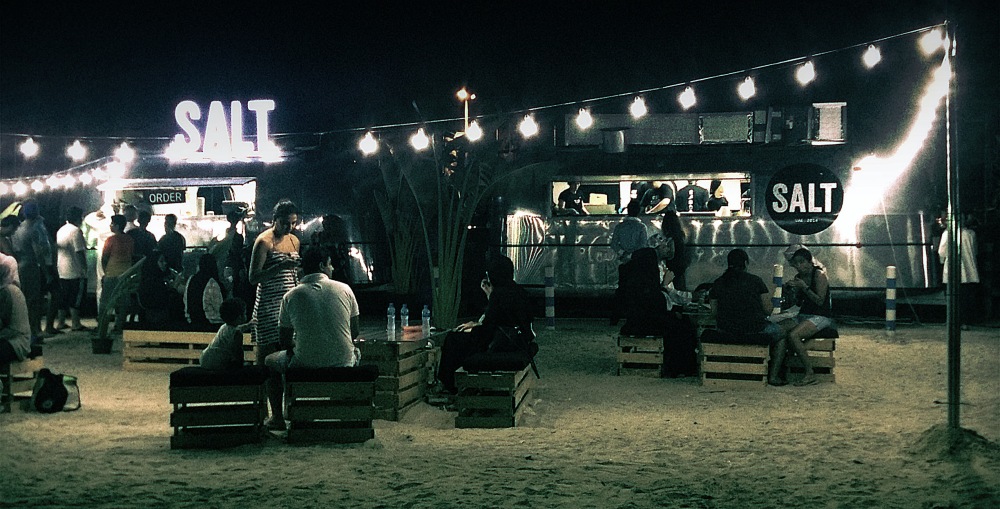 Lets get this out of the way first: I love SHAKE SHACK. And this is not a replacement and should not be put in comparison. They might be similar in terms of offering, but Salt is really the experience versus just the burger.
Arriving at Kite Beach, we made our way to Salt and were mesmerized by the simplicity of the project – just two trucks with two tables, a couple of chairs and light bulbs.
We ordered one portion each, and its one of those "once you pop you never stop", so we ordered another… followed by another. The one portion consists of two burgers!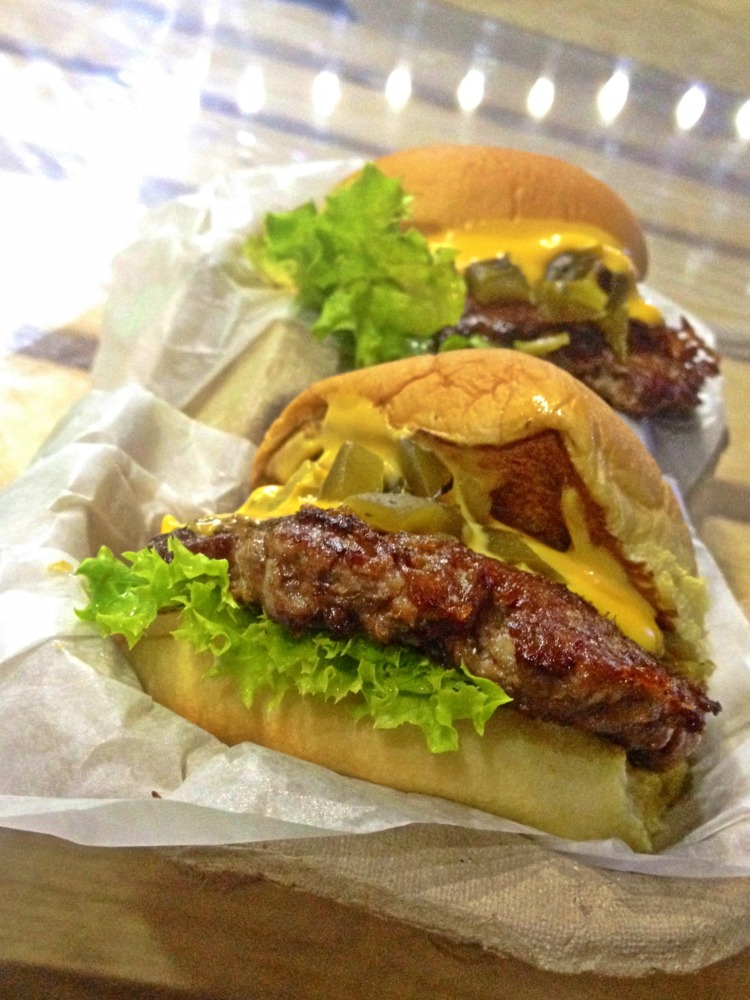 They normally come with fries, but when we spoke to the owner afterwards, she explained that that day the fries were not available as she wanted to add a unique element to them so that it's not just another burger and fries combo.
The owner, an extremely humble, inviting and down to earth woman – who I truly believe is genius to create such a simple concept and promote it through a hashtag on Instagram – explained that they will permanently be at Kite Beach for now, and might venture into more places later on.
While that might be good news to a lot of Salt fans, staying put might not be the best, in my opinion, for the concept. Having a permanent spot takes away from the element of curiosity and entertainment value that lies in the treasure hunt of finding it, and hence compromises on its unique identity that it has formed.
But.. let's wait and see!
The Aftermath
Completely full an hour later, Theresa and I went to Reem El Bawadi located on Jumeirah Beach Road, five minutes away from Kite Beach, and spent the rest of the evening lounging with shisha and tea. That's the only cure to the eating habits we adopted that day.
Happy Times!
"Simplicity is the ultimate form of sophistication" – Leonardo da Vinci
* To my #100DaysofMyDubai discovery and buddy @HelloTheresaTsui for being the simple and beautiful person you are.
Tips & Tricks:
Have cash on you as it is harder to find an ATM machine Kite Beach than to actually Find Salt!
Have the Chicken Cheetos Burger – it's DELICIOUS.
WE SAID THIS: Don't miss Rula's last #100DaysofMyDubai, when she tours the galleries of Alserkal Avenue.